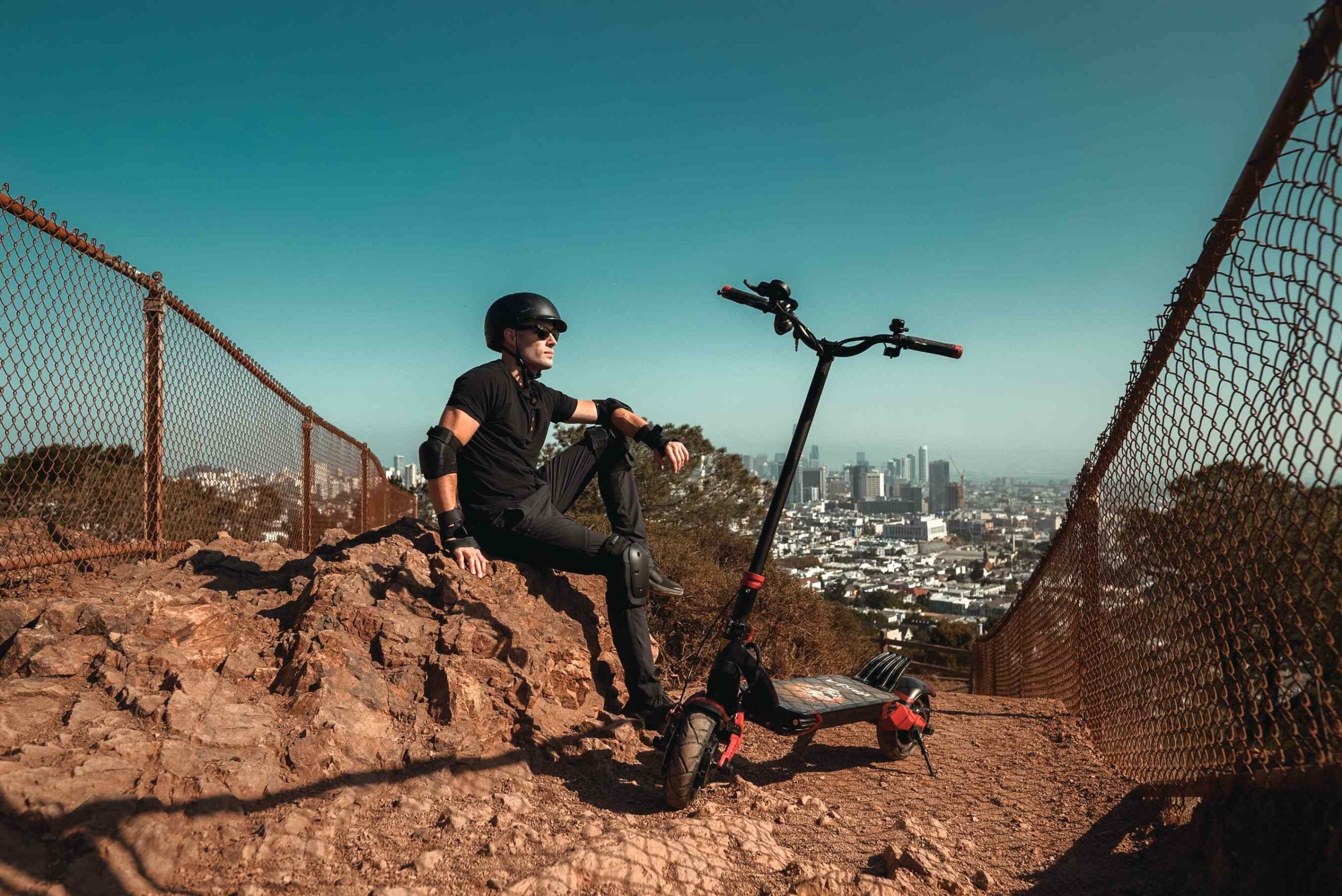 How to Choose a Fast Electric Scooter Size for Adults?
Electric scooters are a safe and portable means of transport with strong motors to move you forward quickly. This allows you to work less and take advantage of their high speeds. There are several escooter types, but fast electric scooters have durable fat tires, sustainable brakes, LED lighting, sophisticated hardware, and an intelligent Battery Management System (BMS). The minimum motor power needed for an adult electric scooter is 250 watts. A fast electric scooter with this much power can easily travel up and down small hills.
There are many sizes of adult electric scooters. When choosing an off road electric scooter, it's essential to consider your height and weight. If you have a well-built adult scooter or carry a bag, you may need an e-scooter that can take a heavier load because some scooters have a maximum capacity.
What Size Of A Fast Electric Scooter Do You Need? 
The handlebars should be aligned between your belly button and waistband when standing over your scooter rather than riding it. If you ride street style with more grinding and less acrobatics, you should get taller bars closer to your belly button. This choice is best because you can perform these tricks in a vertical position, less prone to slouching, and easier on your back. 
If you are interested in park riding with acrobatic-style flips and whips, it is best to purchase sizes closer to the height of their waistband. Moreover, this is due to riders' preference for lighter, smaller scooters to perform tricks with greater control in the air.
The deck length is still significant but less critical than the adult scooter height or deck width. Fortunately, this one ought to be simple if you figured out those other two sizes. When it comes to operating your fast electric scooter, proportions are significant. Riding a narrow, short scooter would be complex, similar to a long, narrow scooter.
For a deck that is between 4.5 and 5 inches wide, the ideal depth is typically between 19.5 and 21 inches. For off road electric scooter decks with widths of 5 to 5.5 inches, it's best to have a length of 20.5 to 22 inches for the best proportions.
Varla Fast Electric Scooter Size Chart
Before purchasing a fat tire electric scooter, it's best to know the dimensions of the scooter, as it significantly impacts your riding performance. Here are the sizes for the various Varla scooters:
| | | | |
| --- | --- | --- | --- |
| Rider height     | Rider age    | Recommended scooter height |     Scooter |
| 4'5"–6'11" | Over 15 | 52.4" | Eagle One Pro Dual Motor E-scooter |
| 4'5"–6'11" | Over 15 | 51.2" | Eagle One Dual Motor E-scooter |
| 4'1"–6'7" | Over 15 | 49.6" | Pegasus Dual Motor E-scooter |

How Do You Measure Electric Scooter Height?
There are different factors to consider when measuring your adult scooter height. They include:
Escooter Handlebar Heights 
When standing on the deck, the handlebars of a fast electric scooter ought to be at your hips or waist level. The stability, performance, and comfort of the scooter depend on the bar height. The handlebar's width is also crucial, and every rider has different preferences. It's best to choose handlebars that have the same width as your shoulders. Handlebars need to be narrow for technical trick riding. For stability and comfort, some models have wider handlebars.
For adult electric scooters, the diameter of the handlebar is another essential factor to consider. There are two main diameters for the handlebars: standard and oversized. The outer and internal diameters of standard diameters are 1.3 inches and 1.1 inches, respectively. The internal diameter of a large handlebar is 1.3 inches, while the external diameter is 1.4 inches. The Varla Pegasus City Commuter Electric Scooter has a handlebar length of 20.8".
Escooter Wheel Sizes
On off road electric scooters and bikes, the most distinct feature is the size of the wheels. The material and size of the wheels on adult scooters vary, affecting both speed and ride quality. Large or small wheels are available on adult scooters.
Large Wheels 
These wheels have a diameter of 7 to 7.8 inches, making them ideal for rolling over most terrains. They increase shock absorption with a larger surface area, resulting in smooth, quick rides. For increased comfort, they work well with large deck fast electric scooters.
Small Wheels
Smaller scooter wheels are lighter, with diameters ranging from 4 to 5.7 inches, making it simpler to control speed. They have a shorter turning radius and are agile. With their low center of gravity, many adult three-wheel kick motorized scooters for adults are stable.
Deck Height
The clearance distance between the ground and the scooter's deck surface is used to calculate deck height. Standard kick scooters have enough clearance to balance rider comfort and stability. Generally speaking, it will be simpler to maneuver the deck the lower it is. Additionally, a lower deck typically offers a more comfortable ride. A "deep drop" deck design is used on kick scooter types to lower the deck height. Low-deck height scooters have excellent stability due to their low center of gravity, but they might not be the best choice on surfaces other than paved streets. Ensure the deck height of the scooter you choose is appropriate for the terrain you regularly ride on and your riding style.
Suspension 
The shock absorption mechanism of the long range electric scooter you choose is also a factor. Both the front and back wheels of standard models have suspension. But it's wise to pick a adult scooter with the best suspension for the streets and trails you travel most often. An electric scooter with suspension will significantly reduce the discomfort brought on by bumpy roads while riding. 
Folding Mechanism 
Adult electric scooters are often foldable thanks to a hinge that connects the deck and steering column. A shiftable spring-loaded locking pin in the three-action folding design makes it simple to move and store.
For daily commute scooters, a single-action folding mechanism is preferable for ease of handling. The motorized scooter for adults can be hidden or collapsed using patented folding mechanisms on some models. Choose a sturdy folding fast electric scooter design if you need to carry or store your long range electric scooter. The Eagle One Dual Motor Electric Scooter has a folded Height of 20.1."
FAQs
What Size of Scooter Wheels Should I Purchase?
The speed and stability of the fast electric scooter can is affected by its wheel size. Smaller wheels are lighter and easier to manage, whereas larger wheels are typically faster and more stable. The wheel size will depend on the kind of adult scooter you want and the terrain you regularly ride on. Most times, the size falls between 100mm and 200mm.
Do Scooters Come in a Standard Size?
Scooters do not come in one size fits all. Getting the proper scooter for your height and age is crucial because every rider has a unique body size and riding style.
How Fast Does an Electric Scooter Travel?
The average speed of an escooter is between 24 and 48 kilometers per hour, or 15 and 30 miles per hour. However, some others can achieve even higher top speeds on motor scooters. Today, most adult electric scooters have an average top speed of 26 mph/42 kilometers per hour.
Summary
An adult-size fast electric scooter has a larger frame. Choosing the appropriate motorized scooter for adults size for adults can be challenging. Moreover, different riders have different preferences, so to get the proper measurements, you need to do some research. 
Although there are several brands of adult scooters today, Varla scooters stand out as they combine dual shock absorption efficiency with a powerful dual motor, giving you excellent performance.
---
Related Product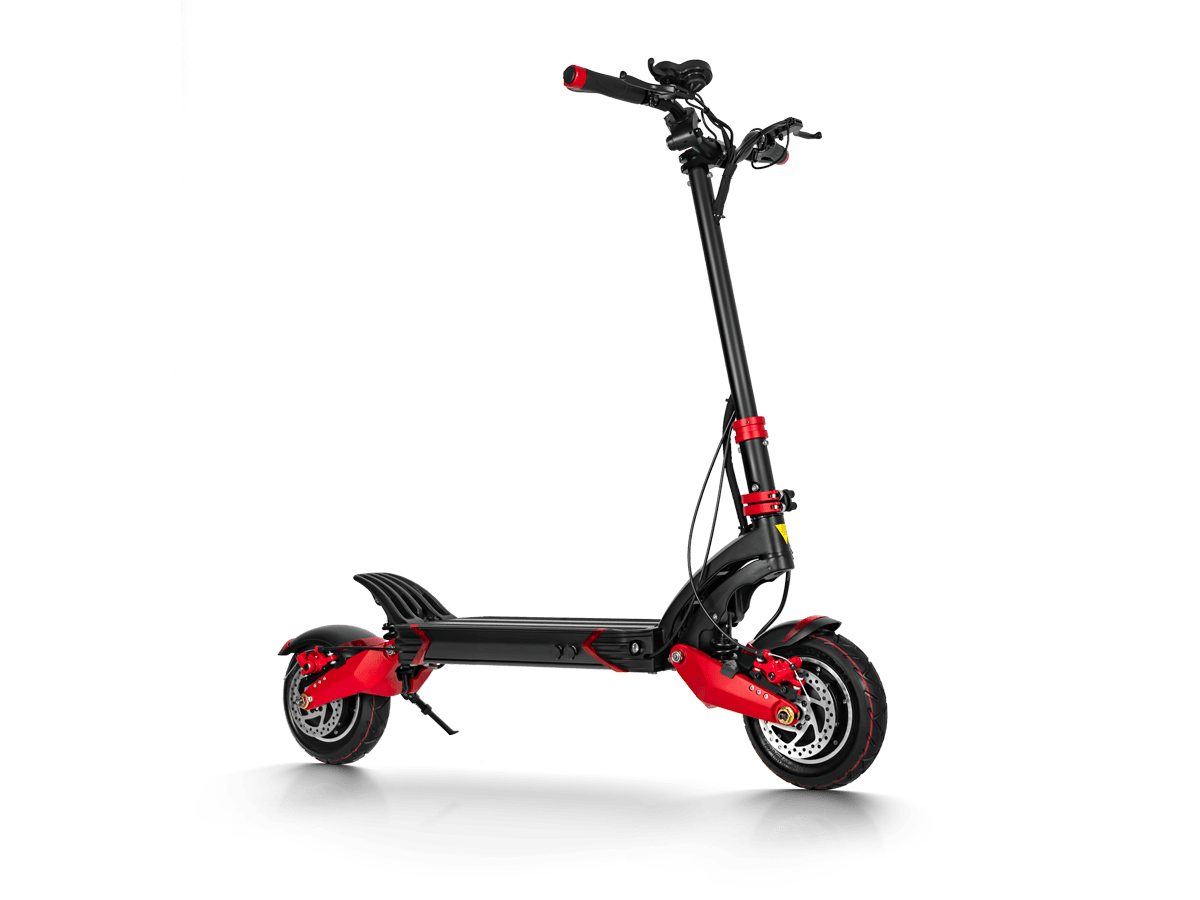 Eagle One Dual Motor Electric Scooter
---
Share Article
Newletter
Promotions, new products and sales. Directly to your inbox.
Lastest Blog Post
Category