40

Miles
Per Charge (Eco Mode)
TURBO
Accelerated with One Button
Free Shipping
Free shipping to the lower 48 states
2-Year Warranty
Buy with confidence
100% Secure
Payment online
Best Price
Direct-to-customer pricing
With intuitive and informative LCD Display, everything you need to know: distance, speed, battery power, etc. all available to you at a glance.
Accelerated with one button, easy to use.
Fast and convenient locking clamp makes folding and unfolding easily.
9.1-inch-wide deck provides enough room for your feet to stand side by side.
LED Headlight & Taillight
Pull the brake and the front& rear red lights will light up. They can illuminate the road and remind others, making you safer to ride.
Front and Rear Shock Absorption
Using independent suspension system, the Varla Scooter can absorb more bumps and keeps your ride smooth and stable.
Dual Hydraulic Brake (Upgraded)
More powerful, more effortless braking and longer lifespan. The sealed system works well in any riding conditions.
Featured In
PPG GORILLA
"There were no other scooters with so many options in this price range. There are adult electric scooters available from $300 to over $3000. The Varla Eagle One comes in right in the middle at $1500 and I think it was worth the money. The dual 1000 watt motors and suspension along with a 52volt 18.2 amp hour battery give this scooter the speed and range I was looking for."
Full Review
Eat Sleep Drive
"You can really do things with Varla Sooter that you can't do on a traditional e-scooter. Not only does it go way faster at 40mph thanks to its dual motors, but it also has a full suspension so you can take it anywhere. You could ride it off-road and it's also a nice way to get around the city, to commute, to not have to take your car or worry about parking."
Full Review
RK9 Rides
"The coolest to me was the different grip tape designs that you can choose from. The colors just give the scooter an immaculate vibe. The actual weight and size of the scooter makes it feel solid and durable. The biggest positive I took from the first ride out was how well the suspension seems to be tuned. The suspension seemed to encourage me to hit those rough patches in the road rather than avoid them."
Full Review
Gadget Flow
"Varla Eagle One would meet all your needs/wants: safety, speed, smoothness, and style. With this all-terrain electric scooter, you can not only venture freely on outdoor adventures but also enjoy upgraded city riding. It reaches a top speed of 40 mph and climbs 30-degree inclines with ease."
Full Review Jacob Dark
"The scooter that changed my mind. I've been on scooters before but this is the first electric scooter I've been on that made me excited. "
Full Review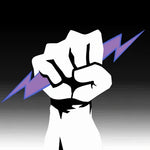 Electrek Revolution
"Varla came out of nowhere and has made an incredible scooter. On road, off road, doesn't matter, this thing is smooth, fast and comfortable."
Full Review