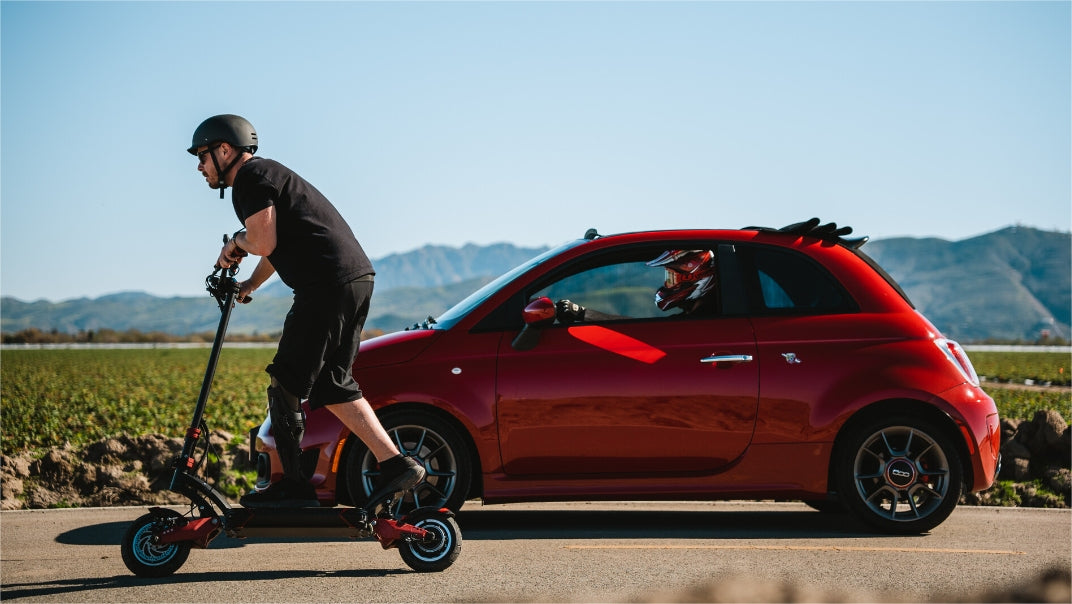 A Comprehensive Guide to Buying and Riding the Best Electric Scooters for Beginners
All hail to the most efficient, eco-friendly, and affordable innovation of the century; the electric scooter. Electric scooters are much easier to ride than bicycles. The electric scooters from Varla Scooter are here to rescue beginners who have just started riding this time-saving innovation. Micro-mobility has seen a surge in the usage of electric scooters. This surge in the usage of electric scooters is due to the fact that electric scooters are fun, pocket-friendly, time-saving, fast, environment friendly, and hardly need any maintenance. Let's find out more about electric scooters for beginners, the benefits of riding an electric scooter, how to ride an electric scooter, and a comprehensive electric scooter buying guide. Let's begin...
Why Should You Ride an Electric Scooter?
The sensation of riding an electric scooter would be similar to skiing on land. Electric scooters are the best choice for people who normally ride on flat roads and want to save time walking to work, gym, grocery store, etc. In addition to being easy and comfortable to ride, electric scooters are designed to give the riders a sense of independence and freedom when they move around and take part in on-road and off-road adventures. Now that you know riding off road Scooters give you a fantastic feeling of ecstasy. Let's find out how to ride an electric scooter?
Beginner's Guide to Ride an Electric Scooter
As we know that riding an electric scooter is easier than riding a bike. Let's guide you on what tips you should keep in mind as a beginner to ride an electric scooter:
No matter how short your trip is or how fast you are riding, you should always wear a helmet when you ride. If you plan to ride at higher speeds, you will want a helmet that is certified by the CPSC. Further protection can also be added with elbow and knee pads or possibly a full racing suit.
To ensure that you know exactly how the throttle and brakes feel, you should take your scooter to a protected outdoor area, such as a parking lot, and give it a spin.
Do a pre-flight inspection before you ride to make sure your scooter is ready to go every time you ride.
It's important to balance your scooter with the help of the handlebars, but you should be leading with your feet and legs. You need to strengthen your balance if you notice that you're pulling or pushing on the handlebars excessively.
You should store your scooter securely when you arrive at your destination so that it will be there when you return. Before riding in mixed traffic, wear an appropriate helmet, practice, and gain confidence if you're a total beginner. Now that you have enjoyed a good ride on an electric scooter let's help you out in buying a good commuter electric scooter for you.
Buying Guide for Electric Scooters
 One must keep in mind that electric scooters are not toys. If you are spending a good amount of your savings on buying an electric scooter, then you must keep a few things in mind before buying an amazing electric scooter.
It is a good idea to check the quality of the ride before buying an electric scooter if you are unsure how to buy one. There are some e-scooters with such poor ride quality that they can only be used for one mile on any surface other than perfect.
Electric scooter motors can have both average and peak power output. A higher wattage motor will produce more power and be able to accelerate and climb hills better.
Most electric scooters aren't waterproof. Wet surfaces, puddles, and rain can potentially cause the majority of e-scooters on the market to malfunction. Choose a waterproof electric scooter.
It is likely that your performance and safety will be impacted if you ride an electric scooter that isn't suited to your weight. As a result, you will not reach the high-top speeds that the scooter claims and will also struggle with hills.
It is important to keep in mind that inexpensive e-scooters have cheaper batteries and hold less charge after each charge. For a longer range, a larger battery is required, but it will also make the e-scooter heavier and more expensive.
Remember that faster scooters usually require more powerful motors and larger batteries. As a result, they are usually more expensive.
Benefits of Buying an Electric Scooter
We are sure that by now you might have decided to buy an electric scooter. To spice things up, let's brief you about 3 major benefits of buying an electric scooter:
Electrified scooters are lightweight and foldable, which makes them convenient for storage and portability. The electric scooters can be pulled along easily like a small suitcase, so it is easy to carry around. You simply unfold it when you need it, and you're all done!
Unlike other types of energy, they use little electricity and emit no emissions, which is suitable both for the air quality in our cities and for the lungs of the people who use them. An electric scooter is the most affordable, eco-friendly, and reliable way to travel.
Having hard-soled shoes on makes walking even noisier! An electric scooter provides the fastest and quietest way to travel; it is whisper-quiet and easy to ride.
Where to Buy an Electric Scooter?
Now that you have decided to buy an electric scooter, it's time to disclose an amazing site where you can buy these amazing electric scooters, which fulfill all the basic criteria of being affordable, fun, and environment-friendly electric scooters.  
---
Related Product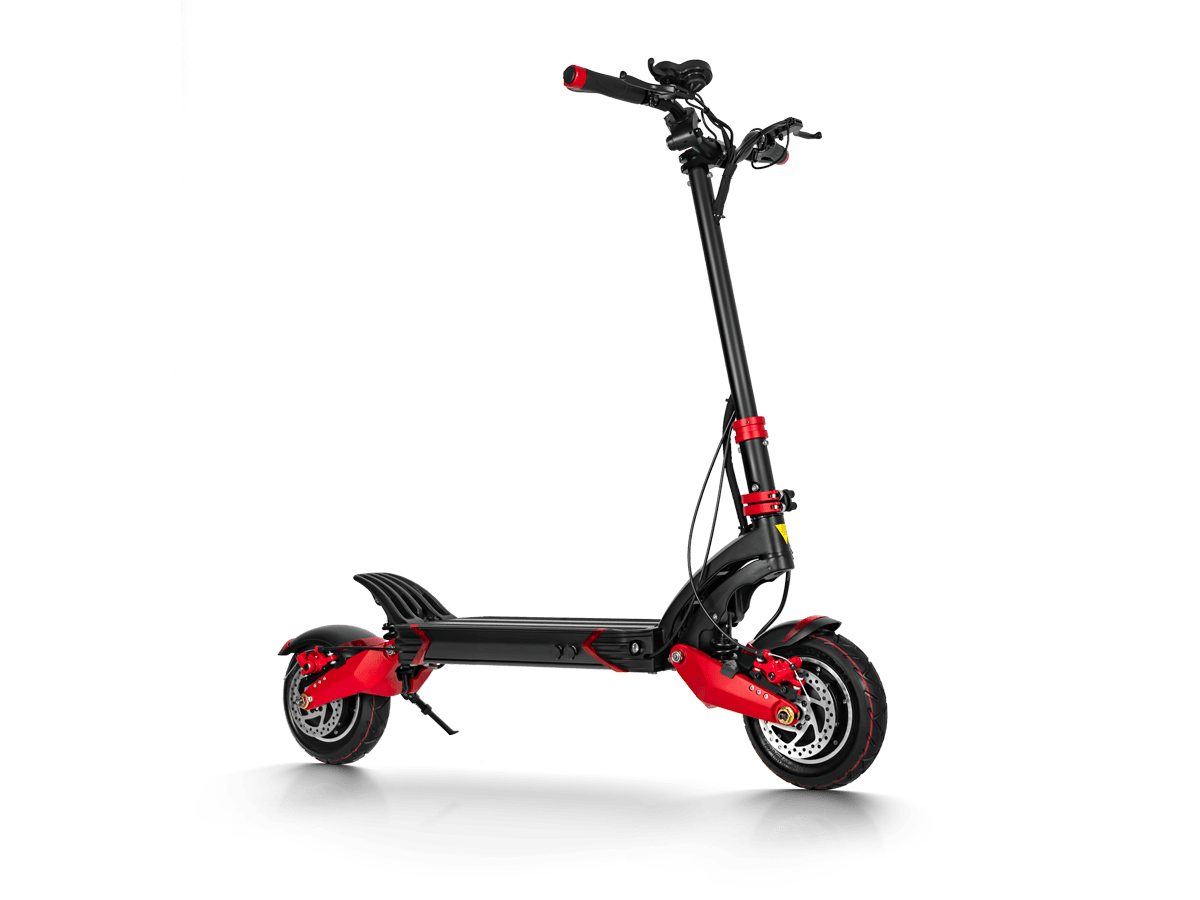 Eagle One Dual Motor Electric Scooter
---
Share Article
Newletter
Promotions, new products and sales. Directly to your inbox.
Lastest Blog Post
Category