The number of people who own electric scooters in New York City is increasing and more people opt for the scooter as a way to go for work or a short trip. In this city, there are many trails that allow you to enjoy electric scooter riding, and enjoy the sightseeing of New York cities.
Here are the top 10 scooter trails in New York City that we have compiled, if you have any other recommended places, you can leave a comment under the blog or you can join the Varla Scooter Facebook community.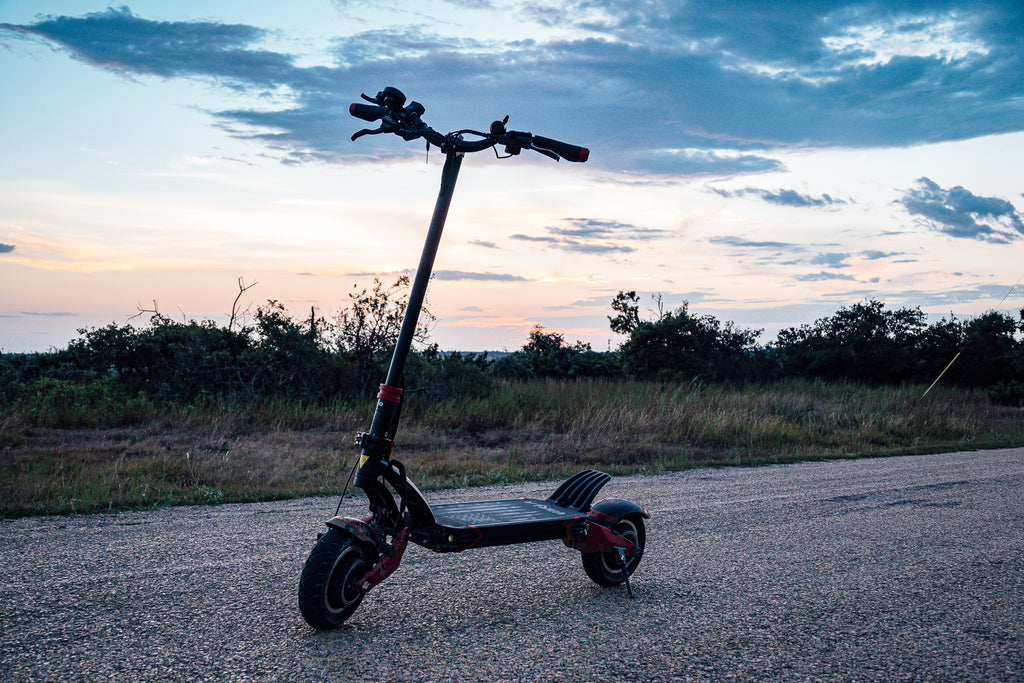 1. The Brooklyn Waterfront Greenway
Located at the east river of the Brooklyn Bridge is a place called the greenway. This greenway continues along the Brooklyn Greenway route. The Brooklyn waterfront greenway is saturated with a lot of exciting bike lanes and scooter trails. This waterfront offers tremendous views of the Manhattan skyline.
This greenway was built nearly 16 years ago by three local volunteers. It was meant to be a dedicated space for cyclists, bikers, and pedestrians.
This trail can take you along 26 miles following the greenway route. This trail is ideal for travelers who are looking for a relaxing scooter experience without being bothered by traffic.
2. East River Waterfront Esplanade
The East River Waterfront Esplanade is another greenway located in manhattan that continues from Battery Park to Harlem. This 10-mile path will take you through 20 blocks along the east river. This path offers great views of the Brooklyn and Queens waterfronts.
You will also get to see the Williamsburg bridges and the United Nations Plaza. This trail also offers community programming and picnic space.
This public space also offers two half basketball courts, an exercise area, a dog run, and a petanque area. This trail has 24/7 lighting and is simply one of the best places to be in NY.
3. Crotona Park
If you like large green spaces that offer a full view of nature, then you should give this place a try. The Crotona Park has everything a nature lover will need. This park was named after the Greek city of Croton. This park has a variety of tree species and boasts 30 different species of trees.
It also has 11 different playgrounds, dog spaces, basketball courts, and baseball fields for recreation.
You can also spy on species of birds and frogs in this park. The trail offers a 127.5-acre space, and families love to visit this area.
4. Fort Tilden Beach
Fort Tilden beach is another beautiful attraction in New York City that is famous for its nature walks. It has a military backstory that you might find intriguing. This beach offers a very long ride that mostly consists of flat roads.  
This beach is a part of the 26,000-acre Gateway National Recreation project.
5. Fort Wadsworth
This is yet another trail that shares a military background. This fort was built on a ground owned by the British army in the middle of the revolutionary war. If you love history, then you will enjoy exploring this area on your scooter.
You can check out the nearby derelict Battery Weed, tunnels, and gunpowder rooms.
6. Randalls Island Park
The Randalls Island Park is located on the east river between East Harlem and Astoria. The Randalls Island Park offers tremendous waterfront views of the east river and features bicycle as well as pedestrian trails.
This island park has nine acres of wetlands, 60 playing fields, and a 20-court tennis center. You will love exploring this area.
7. Fort Washington Park
Fort Washington Park is a vast green space that measures almost 160 acres, and this park has dramatic cliffs, wooded areas, and meadows. Fort Washington Park is home to the only lighthouse of manhattan, the Little Red Lighthouse.
The wooded areas of this park overlook the Palisades and the Hudson River. The trail offers tremendous views and is fun to explore. This fort was built to defend the river that approaches Washington DC and now serves as a popular tourist attraction.
8. The Queens Cemetery Belt
If you are looking for something truly unique, then you should give the queens cemetery a try. The queen's cemetery has experienced a thriving NY bike culture for quite a long time and has been cited as one of the best places to visit when you are in NY.
Along the cemetery belt, you can experience a long American history and see the dead buried in this cemetery. This cemetery boasts about 3 million buried people, more than any other cemetery in the United States.
9. Hudson River Park
The Hudson river park is a large strip that goes from the battery park to 59th street. You can ride your scooter along this trail and can take a walk as well. This strip offers lovely views of New Jersey and the Hudson River.
There are a lot of great activities in the Hudson river park, such as youth sports and sea kayaking. You can also visit the skate park and see beautiful flowers that grow here. There's also a very famous trapeze school in Hudson River Park.
10. Brooklyn Bridge Park

If you are visiting New York City, then you can't forget the Brooklyn bridge park. This park offers not only gorgeous views of the Manhattan skyline but also has many unique attractions such as a restored 1920s merry-go-round, Jane's Carousel.
There's a smooth bike path that traves from pier 1 to pier 6 of the park. This scooter trail offers many cyclical twists and turns for those who want to enjoy the ride. This park has many riverside esplanades too.
You can also treat yourself to nearby Public Art Fund displays.