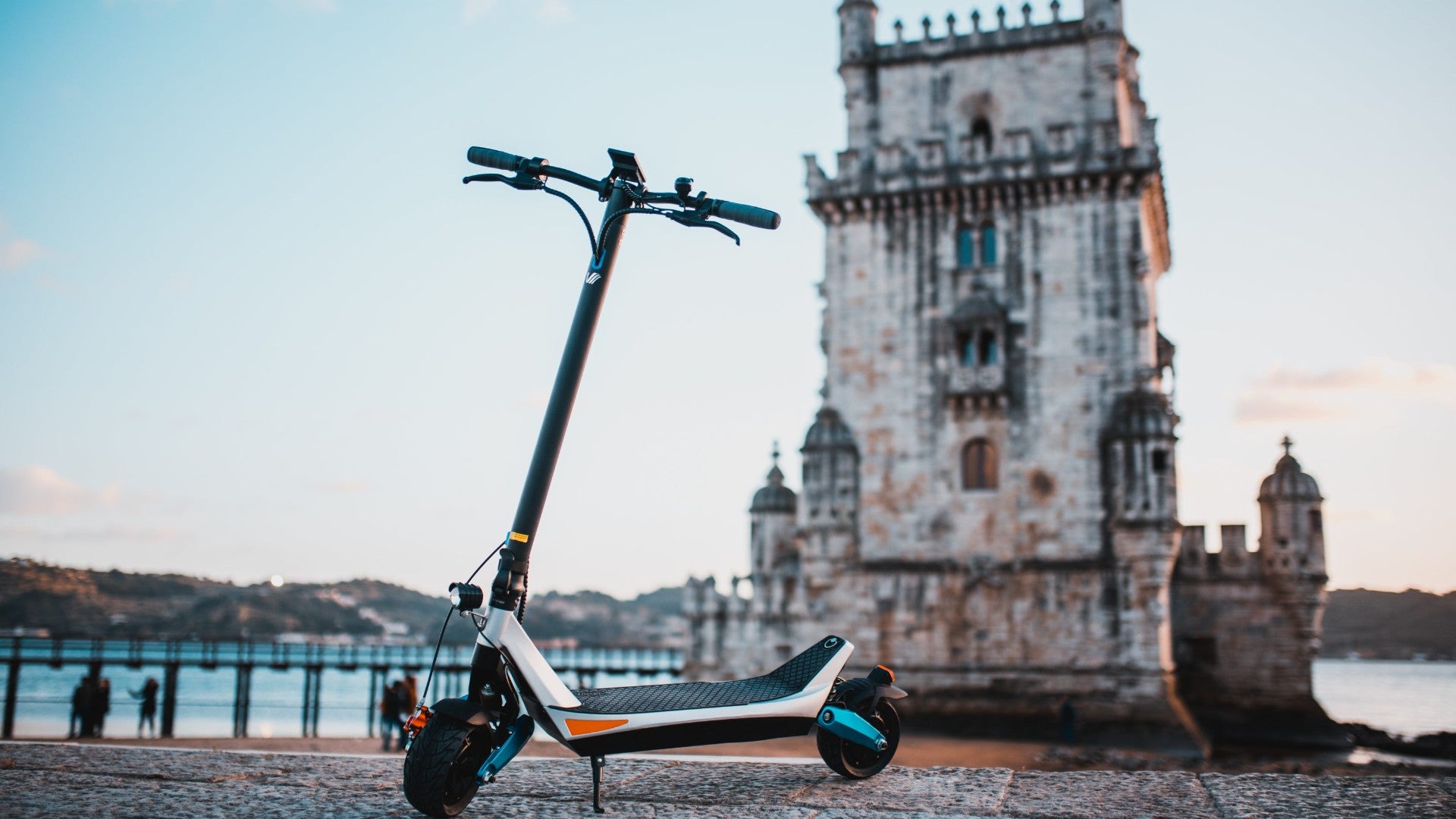 Commuter Electric Scooter General Settings – Varla Pegasus
The Varla lineup of electric scooters is known for remarkable quality, rider personalization capacity, and also insane performance, but the general settings (programming codes) appear to stump every person from seasoned riders to people unpacking them for the very first time. In this article, we'll check out the P-settings on your Varla dual motor electric scooter. You can also get general setting about Varla Eagle One here. Especially, what to readjust, what to leave alone, as well as what you can do to customize efficiency.
For this certain post, we'll be looking at the Varla Pegasus setups.
Common P Settings To Adjust
Speedometer units
Start mode (kick-to-start or zero-start)
CD brightness
Auto-off time
Cruise 
Note that Varla Pegasus has 20 P-setting positions but 14 have programmed settings. Normally, instructions for how to gain access to scooter P-settings and change designated functions are consisted of in the durable commuter scooter manual.
What To Know About Varla Pegasus Settings?
Varla Pegasus motor scooter have pre-programmed settings (P-settings) that allow you to change functions like cruise control, zero-start, and speedometer systems (mph/kph). Find out how to access P-settings for Varla Pegasus, which you can adjust, and which presets you ought to not mess with.
Presets that need to not be adjusted are battery voltage, battery voltage protection, motor magnets, and automatic adult scooter voltage shut-down. These presets impact how the motor and battery are calibrated and need not be adjusted unless you understand the functions.
How to Access Valrla Pegasus P-Settings?
Long press the UP and DOWN button at the same time to access the P-setting menu.
Press the M button to toggle through P-settings.
Use the UP/DOWN button to adjust the value.
To save settings, enable the LCD display to timeout it takes about 8 seconds or long press UP and DOWN button to leave the menu.
Varla Pegasus P-Settings
P01: BACKLIGHT BRIGHTNESS
Level 1 is the Darkest and Level 3 is the Brightest (Factory Default is 1)
P02: SPEEDOMETER UNITS
1: kmh
2: mph
From this setting you can choose whether to use by (1)kmh/h or (2)mph (Default is 1)
P03: BATTERY VOLTAGE (DO NOT ADJUST)
From 24v to 60v. Default is 48v. This will directly effect the total performance of your best electric scooter as well as should be readied to your certain electrical scooter's battery voltage. It's necessary to learn more about the importance of a battery how to protect the your commuter scooter battery. 
P04: AUTO-OFF TIME
0: Not set
60: 60 minutes
(Default is 5)
P05: GEAR NUMBER (DO NOT ADJUST)
Default:0
P06: RIM SIZE (DO NOT ADJUST)
This will certainly affect your general speedometer accuracy. This device is gauged in inches and also the precision is to 0.1 inches. Default is 9.5.
P07: MOTOR MAGNETS (DO NOT ADJUST)
Default: 15
P08: POWER LEVEL (DO NOT ADJUST)
Default: 100
P09: START MODE
0: Zero start
1: Kick start
Default:0
This is additionally called the "kick start" setting. Implying you need to involve the electric motors first by pushing off.
Keep in mind: Set on 1 if you want to kick start begin, go on 0 if you do not.
P10: RUNNING MODE (DO NOT ADJUST)
0: Only PAS, no throttle
1: Only electricity no PAS mode
2: PAS and throttle both work
Default:2
P11: PAS start sensitivity (DO NOT ADJUST)
From 1 to 24
1: Low
24: Highest
Default: 2
P12: PAS start strength (DO NOT ADJUST)
From 1 to 5
1: Weak
5: Strong
Default: 2
P13: PAS sensor type (DO NOT ADJUST)
Value 5/8/12
Default: 12
P14: CONTROLLER LIMIT (DO NOT ADJUST)
From 10-20
Default: 20A
P15: CONTROLLER VOLTAGE PROTECTION (DO NOT ADJUST)
Default: 40
This setting controls the voltage cutoff for your commuter scooter. This function helps protect the overall electrical system duration of your long range electric scooter.
P16 LIFETIME ODOMETER RESET
This setting is for clearing the ODO back to 0. To do this, press and hold UP for 6 seconds.
P17 CRUISE CONTROL
0/1
P18 UNUSED
P19 UNUSED
P20 UNUSED
Varla Pegasus Error Codes
The time may come when your electric scooter signals an error code. Each code has an unique identifier for a specific fault with your escooter. It's important to understand what they mean in order to fix the issue. Here you can discover the Varla Pegasus error code list to save you time in detecting faults.
E02 Brake Faulty
E06 Battery Under Voltage
E07 Motor Faulty
E08 Throttle Faulty
E09 Controller Faulty
E10 Communication Receive Faulty
E11 Display Faulty
E13 Headlight Faulty
Varla Pegasus Settings FAQ
How Can I Locate The P-Settings For The Varla Pegasus Commuter Electric Scooter?
On the LCD display long press UP and DOWN button at the same time.
What Will Happen If Change Those Features That Are Marked "Do Not Adjust"?
The values are specifically set for the specific model of motorized scooter. They shouldn't be altered since they could alter the configuration of the scooter.
If you're mechanically inclined and know how altering the values affects how your best electric scooter performs, then you may alter the P-settings. However, you must make them with the help of a professional and with caution.
 For instance, if you set the value for the wheel's diameter is not correctly programmed, the speedometer could be set incorrectly and not be able to display the correct speed. 
When it comes to the Varla Pegasus there is a variety of presets you should not make changes to. You can find the default settings in this article.
How Do You Turn The Light On In Varla Pegasus Commuter Electric Scooter?
Headlight: Long press and hold the UP button for two seconds to turn on/off the headlight. Taillight: If you brake and the taillight flashes.
How I Make Varla Pegasus Go Faster?
If the power is switched on, the LCD display shows PAS 1, where the maximum electrical scooter speed is 10 mph.
Press the UP button and it will display PAS 2, the top speed is 16 mph.
Click the UP button two times, it will show PAS 3, the top speed is 28 mph.
Summary
This is all you must know about the general settings of the Varla Pegasus electronic scooter. Make sure you know what you're doing when you alter the P-settings on your fast electric scooter. Make sure to read the user's guide thoroughly before using the e scooter. Be sure to keep safe while riding your e scooter,such as wear a protective helmet and ensure a good weather. We want you to have fun and safe riding!
---
---
Share Article
Newletter
Promotions, new products and sales. Directly to your inbox.
Lastest Blog Post