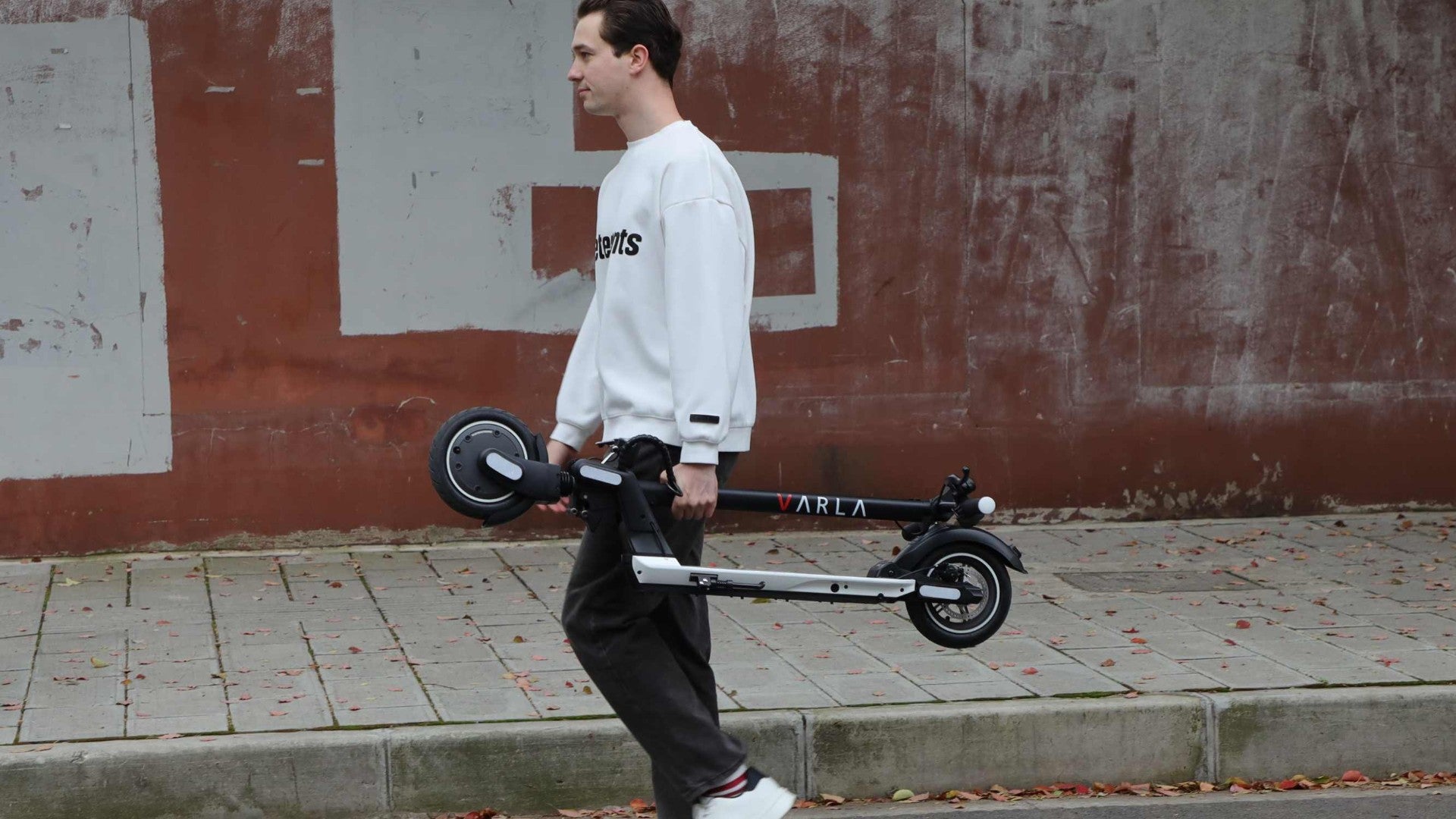 Varla Wasp Electric Scooter: Affordable, Portable, and Packed with Features
Over the years, the conventional electric scooter is gradually been replaced by e-scooters, increasing their efficiency while retaining functionality. Scooters are now more improved to be seen as advanced skating boards. This move is now a force to reckon with in urban transportation. 
The Varla Wasp portable electric scooter is a prime example of this transition, as it combines the convenience and simplicity of a traditional scooter with the power and technology of an electric one. This affordable, portable, and feature-packed e-scooter is the perfect solution for anyone looking to ditch their gas-guzzling scooter and ride into the future with style.
Importance of Affordable and Portable Electric Scooter for Everyday Use
Electric scooters are no longer just a trendy mode of transportation for hipsters and tech-savvy millennials. They have become a practical and affordable option for everyday use, especially for those living in urban areas with limited parking and heavy traffic. With affordable options, electric scooters provide a convenient and eco-friendly way to get to work or school without breaking the bank. 
Moreover, electric adult scooters are highly portable, easily folded, and carried around, making them perfect for those with limited storage space. Their compact design makes them useful for short trips like running errands, making them an ideal choice for busy urbanites who need to get around quickly and efficiently. 
Key Features of the Varla Wasp Portable Electric Scooter
The Varla Wasp electric scooter is a welcome addition to the Varla product line, known for its high-quality and affordable motor scooters. The Wasp is a motorized scooter designed to be portable, making it an excellent option for commuters and anyone who wants to save time and money. Some of its key features include:
Motor Power and Range
The Varla Wasp has a powerful 350W motor that can achieve a top speed of 16mph. This makes it an excellent choice for commuting and short trips around town. It also has a range of up to 19 miles, sufficient for most people's daily requirements.
Tires and Suspension
The Wasp features 8.5-inch pneumatic tires that provide a smooth and comfortable ride on all terrain. The rear independent suspension also absorbs much of the discomfort rough roads produce. 
Brakes and Safety Features
The Wasp has disc brakes that provide excellent stopping power and ensure rider safety. It also has a bright LED headlight and taillight, making it more visible to other drivers and pedestrians, especially at night.
Design and Portability
The Wasp has a sleek, modern, functional, and aesthetically pleasing design. Its design is portable, with a folding mechanism that allows it to be easily stored and carried when not in use. It weighs only 33 lbs., making it one of the lightest commuter scooters on the market.
Advantages of Using the Varla Wasp Affortable Electric Scooter
The Varla Wasp offers many benefits to riders regardless of their riding experiences. Some of these advantages include the following:
Affordable Compared to Other Electric Scooters in the Market
One of the most significant advantages of the Varla Wasp is its affordability. It is priced competitively compared to other electric adult scooters, making it a great option for people who want to save on transportation.
Portable and Easy to Carry
The Wasp's design is portable and easy to carry, which makes it great for people who want to save time and space. Its folding mechanism allows you to easily store it in small spaces like closets and trunks and carry it on public transportation.
Convenient and Time-Saving for Short Distances
The Wasp is a great option for short trips around the city, as it can save riders time and money compared to using a car or public transportation. It is also convenient for people who want to conquer the last mile problem and avoid traffic and parking problems.
Environmentally Friendly Alternative to Gas-Powered Vehicles
One of the most significant advantages of the Varla Wasp Electric Scooter is its environmental friendliness. The world is gradually tending towards more environmentally friendly alternatives, including Varla. With a zero-emission electric motor, this scooter produces no harmful gases or pollutants, making it an excellent choice to replace gas-powered vehicles. It's a great way to reduce your carbon footprint and contribute to a cleaner environment.
Stay Safe on the Road
The commuter scooter is an excellent way to get around town quickly and efficiently. However, safety is paramount when using any vehicle on the road, and electric scooters are no exception. Fortunately, the Varla Wasp commuter scooter is designed with several safety features to ensure your safety on the road.
Bright Headlight and Rear Brake Light
One of the most critical safety features of the Varla Wasp Electric Scooter is its bright headlight and rear brake light. The headlight illuminates the road ahead, making it easier to see and avoid any obstacles or hazards. The rear brake light makes you visible to other drivers and pedestrians, which is essential for safety, especially when riding at night or in low-light conditions.
Sturdy Aluminum Frame
The Varla Wasp Electric Scooter has a sturdy aluminum frame that provides stability and durability. The frame is designed to withstand the rigors of daily use and can support riders up to 265 lbs. The frame's strength and stability provide a smooth and comfortable ride, even on bumpy terrain, reducing the risk of accidents caused by instability.
Wide Deck and Adjustable Handlebars
The Varla Wasp Electric Scooter's wide deck and adjustable handlebars provide additional safety features that make it comfortable for riders of different heights. The wide deck accommodates most foot sizes, ensuring riders have a stable platform to stand on. The adjustable handlebars allow riders to adjust the height to their liking, making it easier to control the scooter and reducing the risk of accidents caused by an uncomfortable riding position.
Maintenance and Care Tips
The Varla Wasp Electric Scooter is a high-performance machine that provides an exceptional riding experience. Taking proper care of your scooter is essential to ensure it continues running smoothly and efficiently. Here are some maintenance and care tips to keep your scooter in good working condition.
Keep Your Electric Scooter Clean Always
Cleanliness is vital for maintaining your scooter. Dirt and debris can build up on the exterior of the scooter and affect its performance. It's essential to clean your scooter and keep it dry regularly. Avoid riding your scooter in the rain or leaving it outside in inclement weather. If your scooter gets wet, dry it off with a towel or air dryer to prevent rust from forming on metal parts.
Check The Tires Regularly
Regularly checking the tires is another important maintenance tip. Make sure they are correctly inflated and in good condition. If the tires are too low on air, it can cause your scooter to handle poorly and even damage the rims. If you notice any cracks or signs of wear on the tires, it's best to replace them immediately.
Charge The Battery Regularly And In Safe Conditions
The battery is a critical component of your Varla Wasp Electric Scooter. Keeping the battery charged is essential to ensure your scooter has enough power for your ride. Avoid letting the battery run entirely out of charge, as this can cause irreversible damage to the battery cells. When you're not using your scooter, it's best to store it with the battery charged and disconnected from the scooter.
Store Properly
Proper storage is essential to keeping your scooter in good condition. When not in use, store your scooter in a dry, cool place away from direct sunlight. If you plan to store your scooter, taking good care of your electric scooter is crucial to ensure it lasts many years. 
Conclusion
The Varla Wasp Electric Scooter is a new electric scooter, best for those seeking an affordable, portable electric scooter. Its zero-emission electric motor is an environmentally friendly alternative to gas-powered vehicles. Plus, it's with safety features to ensure your safety on the road. Your Varla Wasp Electric Scooter can last years with proper maintenance and care.
You have nothing to lose with the Varla Wasp Electric Scooter; on the contrary, you have numerous things to gain, so join the league of secured riders and get yourself a Varla Wasp Electric Scooter.
---
Related Product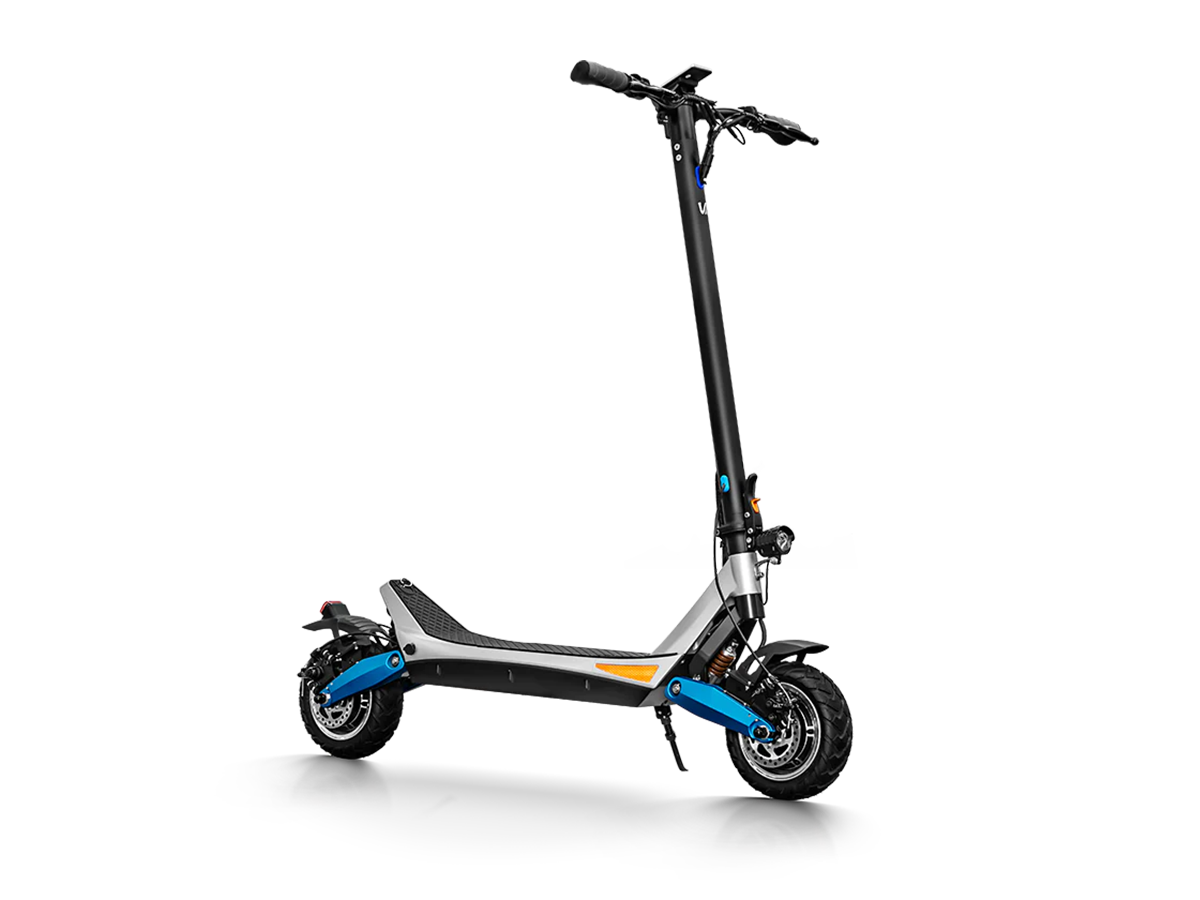 Pegasus City Commuter Electric Scooter
---
Share Article
Newletter
Promotions, new products and sales. Directly to your inbox.
Lastest Blog Post
Category