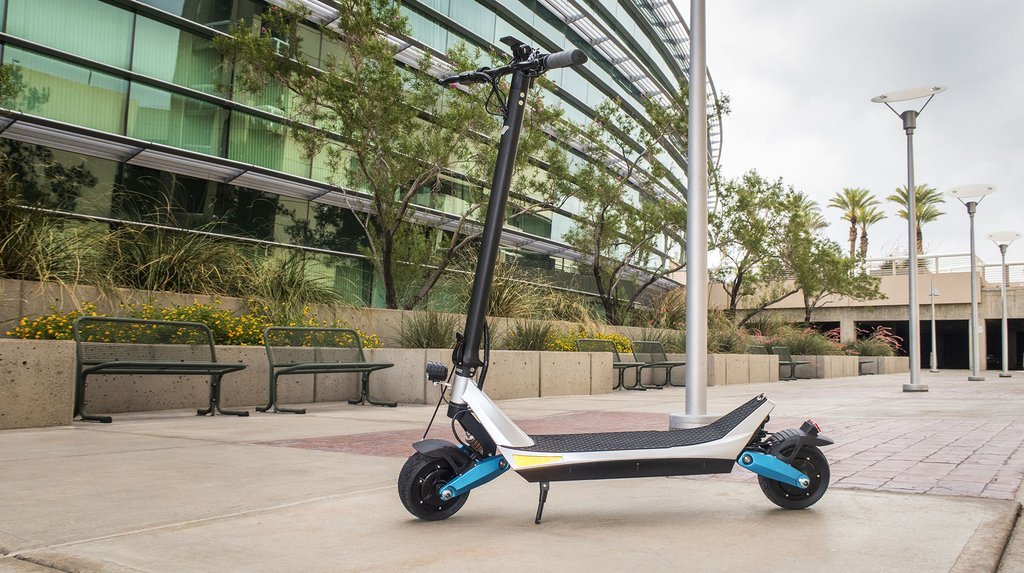 What is the Best Portable Electric Scooter for Adults?
Here's the thing – electric everything is taking over! From electric cars, bikes, and scooters, it is the way of the future, and it's an exciting time to hop on board the trend. People are looking for ways to cut costs, save money, reduce their carbon footprint, and explore their neighborhoods in a fun and unique way. A portable electric scooter for adults can do just that!
Finding the best portable electric scooter for adults can get tricky. What do you need? Do you love off-roading, or do you need something to zoom around the city? You need to consider some things, such as safety, speed, range, and quality.
Finding the Best Foldable Electrical Scooter
Ask yourself the following before making this important purchase:
How far am I going to travel when I ride?
Are you using it for your daily commute?
Will the e-scooter carry my weight?
What safety features does the electric scooter have?
What is the top speed of the e-scooter?
Is the e-scooter within budget?
The Varla Pegasus
The Varla Pegasus is the best portable electric scooter for adults. It is lightweight, heavy-duty, and it has a long range. It is just about everything you need in an e-scooter. If you are looking for a new way to commute, the Pegasus is for you. Here's why:
Quality
An electric scooter that is well constructed, made with high-quality parts, and safety features, is essential to ensure you get a high-performing scooter that will last. At some point, there will be parts to replace and repairs that need to get made. However, if you have a quality scooter from a reputable manufacturer, you will save money because it will have a long lifespan.
The Pegasus is a quality scooter that is perfect for commuting. Its body is made of aluminum and magnesium alloy to ensure its strength, and the deck pad is made from silicone. So, heavy riders don't have to worry about riding this commuter!
Weight
If you want a portable electric scooter for adults, it needs to be light enough to carry around with you and heavy enough to carry the rider's weight. There is a perfect balance between lightweight and heavy-duty for the perfect scooter.
You might be carrying it on the bus, train, stairs, or at your job or school. If your e-scooter weighs 100 lbs, it can get challenging because of how heavy it is. On the other hand, if it's very light, the materials it is made of will be too weak to support your weight. E-scooters that weigh between 40-70 lbs are considered heavy-duty and lightweight.
Commuter scooters might weigh less, some being 20 lbs, but they might fall short of quality. This takes us back to your initial questions – how far do you plan to ride? What will you use your e-scooter for? If you are a heavy adult and like to take off-road excursions, consider an e-scooter that weighs more than 40 lbs.
Battery Capacity
Each electric scooter brand uses a different battery type in its scooters. However, these are the three most common batteries found in e-scooters:
Lithium-ion batteries
Sealed lead-acid batteries
Nickel-metal hydride batteries
Lithium-ion batteries are the best choice for e-scooter manufacturers. This is because they are lightweight, low maintenance, and long lifespan. Portable electric scooters need to have a light battery to ensure it's easy to carry around.
The battery type will also determine the distance you can travel on each charge. Find an e-scooter that has a higher battery capacity so that it will last longer. The Pegasus, for example, can travel 28 miles before needing a charge. Anything below a 15-mile range is a lower-quality e-scooter and will deteriorate over time.
Brake System
Safety is an important features when buying a portable electric scooter for adults and often an overlooked part. Top-notch braking systems are heavy, but it's a part that's worth the weight. That's what is great about the Pegasus. It consists of well-designed dual disc brakes to ensure the safety of the rider.
When riding your Varla Pegasus portable scooter, you have all-around control while braking. Dual disc brakes have efficient braking power and stability in wet and dry conditions, dirt trails, sandy pavements, and never worry about losing control when braking.  
Suspension System
Just as a vehicle absorbs bumps from rocks, wholes, or obstructions on the road, the suspension system is essential for keeping the tires on the ground so the rider has complete control.
Here is the deal-breaker when deciding to buy the Pegasus. When riding on curbs or going over a bump, you need an electric scooter with an excellent suspension system. It'll absorb the bumps on the road and ensure you have a smooth ride.
More Features for the Best Portable Electric Scooter for Adults
Having a Pegasus electric scooter is fun and convenient! It is not only cheaper than driving in a car each day, but it is environmentally friendly. Forget sitting in traffic and paying for parking every day. An electric scooter is the way of the future.
The Varla Pegasus is fully equipped with the best brakes, suspension system, and battery to ensure you are safe on the road and you get a long range. With puncture-proof solid tires and a top-notch brake system, you will never feel out of control. In addition, the Pegasus comes with a headlight and taillight that illuminates the road for added safety, so all road users will see you coming.
This portable e-scooter is perfect for those looking for an alternative mode of transportation because it reaches speeds of 28 mph and a payload capacity of 250+ lbs. This is the perfect e-scooter for commuting each day. So, get your hands on the amazing Varla Pegasus today!
Kit out your purchase with accessories from the Varla accessories store! There is an electric scooter seat, an extra battery to charge your scooter in half the time, and deck stickers to suit your style.
---
---
Share Article
Newletter
Promotions, new products and sales. Directly to your inbox.
Lastest Blog Post