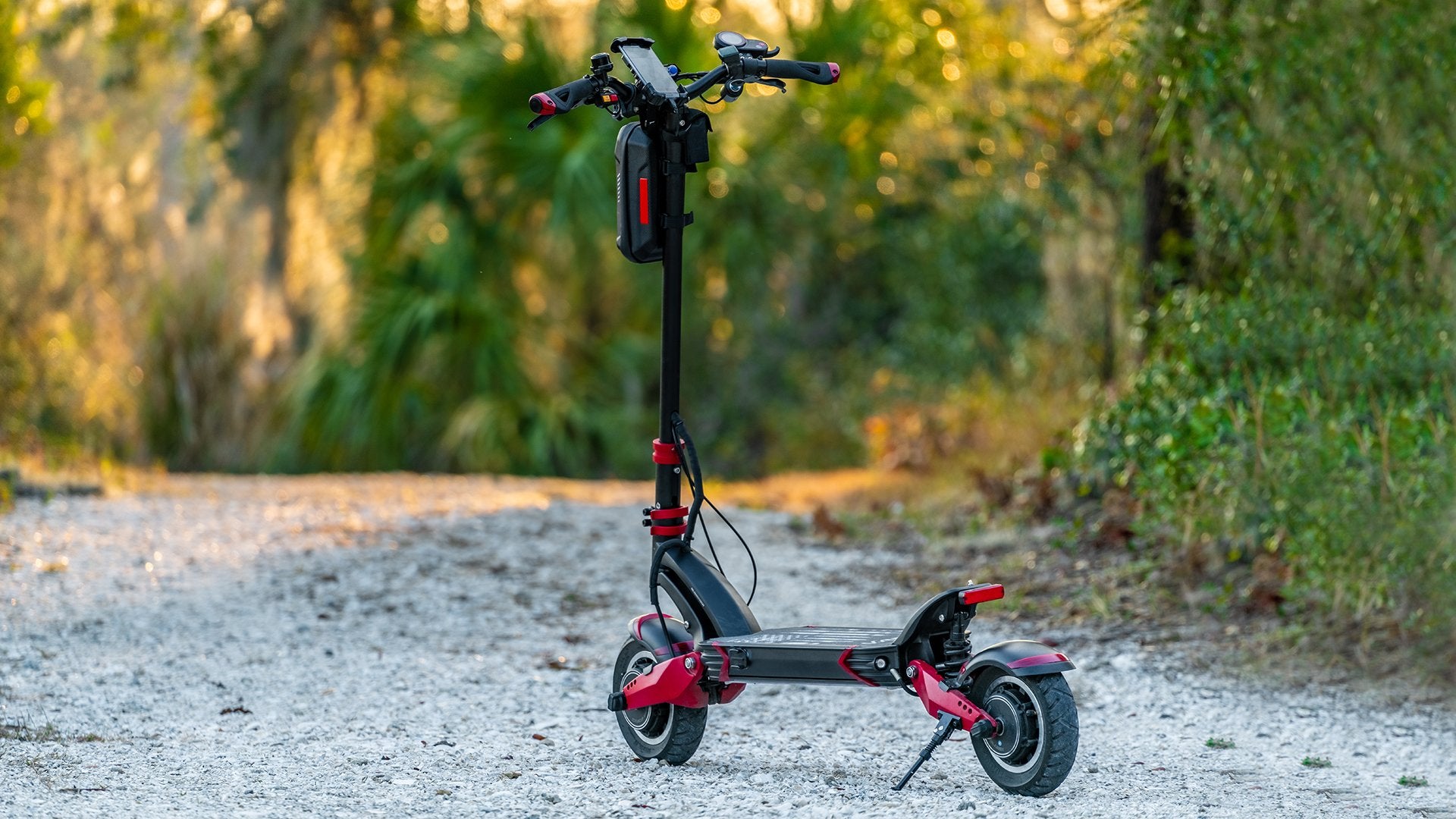 The Environment Impact Of Electric Scooter
You have either purchased or thinking of buying a Varla Eagle One electric scooter because of its convenience, or you simply want to ride for fun. We understand! Electric scooters are the ultimate choice in portability and accessibility.
It is important to ask ourselves what the most significant cause of global warming is? If we look at the data, we will discover that transportation is one of the biggest contributors. Our carbon footprint starts the moment we turn on a car or take the subway.
Did you know that electric scooters will cut commute costs and it's good for the environment? Yes! This mode of transportation has a substantial positive impact on the environment. As carbon emissions get expelled into the atmosphere at alarming rates, the environment depends on new transportation developments to lessen our carbon footprint.
That's where electric scooters step in! Electric scooters have become a contender for city commuters who want a solution for fast city travel. You can zip around town on your electric scooter and never miss an early morning meeting again because of sitting in traffic.
Let's explore the ways that you can lessen your carbon footprint by riding an electric scooter!
The Effects of Carbon Emissions
We know that by burning fossil fuels, carbon dioxide gets released into the atmosphere. These carbon emissions contribute to 80% of greenhouse gases emitted into the atmosphere and contribute to global warming.
The effects of carbon emissions:
Global warming: Carbon emissions lead to gas getting trapped in the earth's atmosphere leading to an increase in atmospheric temperature.
Environmental implications: The increase in atmospheric temperature leads to rising seawater levels, melting snowcaps, droughts, and other severe weather changes.
Human healthand productivity: Respiratory illnesses have increased from air pollution and smog, high mortality rates in high pollution areas, and increased heart disease risk.
What are the Stats?
According to the EPA (Environmental protection agency), 28% of greenhouse gases are caused by transportation in the United States. The automotive industry is investing in electric vehicles' development so they keep up with the market trends. While this is amazing for the environment, it is not happening quickly enough to replace fuel-consuming vehicles.
Oliver Bruce states that it consumes less energy to transport a person that weighs 220 lbs on a 45 lbs scooter than it does a 4,000 lbs vehicle going the same distance. For traveling short distances, electric scooters are eco-friendly ways to travel.
In 2018, more than 38.5 million trips had gotten taken on shared scooters in over 100 cities. According to the National Association of City Transportation (NACTO), shared electric scooters accounted for more than half the shared micro-mobility options, including dockless bikes and station-based bikes. More and more people are enjoying the electric scooter movement.
Are Electric Scooters Green?
Electric scooters offer their users an affordable, convenient, and accessible means of getting around the city. Since you generate no exhaust fumes because an electrical motor powers it, you create no pollution. Not only will you save money on commute costs, but you will get to reduce your carbon footprint by emitting no carbon emissions as you travel.
How your electric scooter is eco-friendly:
Transportation method replacement: If you usually take the bus or train to get to work, school, or just to hang out, an electric scooter can get you there.
No noise pollution: Noice pollution has become a problem in big cities over the years. Riding your e-scooter reduces the nuisance of noise pollution.
Air pollution smell: Your electric scooter isn't producing any bad smells. A foul odor is an indication of potential health risks.
The life of the electric scooter: Electric scooters are long-lasting and durable. The longer it is on the road, the less emissions you are using from a vehicle or public transportation.
Less use of fossil fuels: Electric scooters are not burning any fossil fuels that can harm the environment.
Recycle: When you have gotten many years' worth of your electric scooter and looking to upgrade, consider recycling. The motor and battery can get recycled when you are finished with it.
We know that electricity is better for the environment than diesel or petroleum, and since your e-scooter gets charged with electricity, you are creating less carbon emissions.
Varla Electric Scooters
The Varla Eagle one has a long range of 40+ miles. This means that you can commute to work and back, go shopping, and home again without ever burning any fossil fuels. This amazing electric scooter can carry 275+ lbs and go the distance when you need it.
The Varla Eagle One gets powered by 2 x1,000-watt motor. When the higher the wattage of the battery, the more power you have to commute further. The Varla Eagle One is also water-resistant, shock-resistant, and the batteries can get recycled and replaced.
There are many other Varla features. You can ride your electric scooter off or on-road and tackle ramps of 30-degree incline. Ride your eco-friendly Varla electric scooter with style and save money on your commute costs.
Moving Forward
Electric scooters are becoming increasingly popular because riders are seeing that there are environmental benefits. With climate change, people are becoming more aware of how they can impact future generations. This nifty electric scooter is the answer to many of their concerns. No carbon emissions are getting expelled, and every mile driven is a step towards saving the planet.
Varla electric scooters get built to last! You will get many years' worth of use with your Varla Eagle One electric scooter. Don't waste money and time on public transportation and get your Varla electric scooter to make traveling fun. The best part is that you will beat the traffic and won't have to search for parking again.
---
Related Product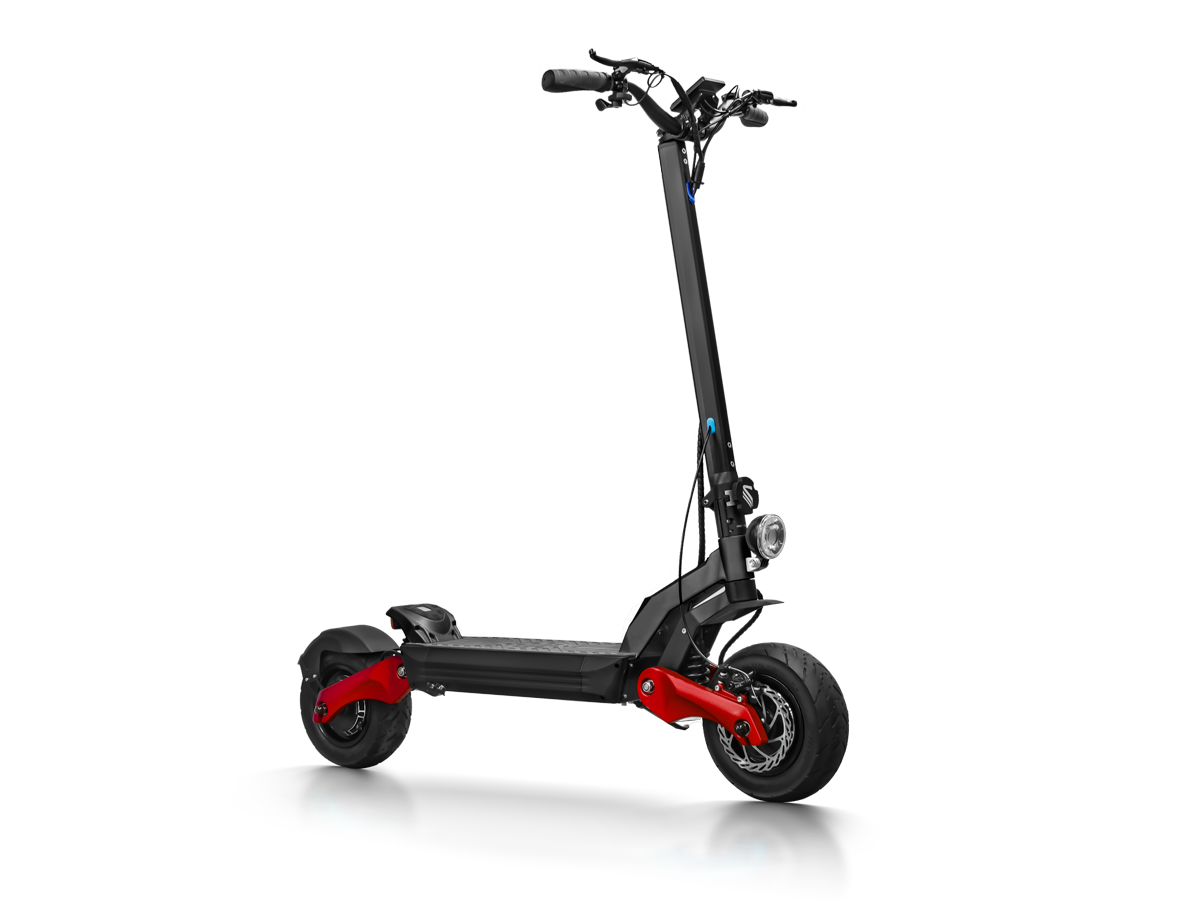 Eagle One PRO All Terrains Electric Scooter
---
Share Article
Newletter
Promotions, new products and sales. Directly to your inbox.
Lastest Blog Post