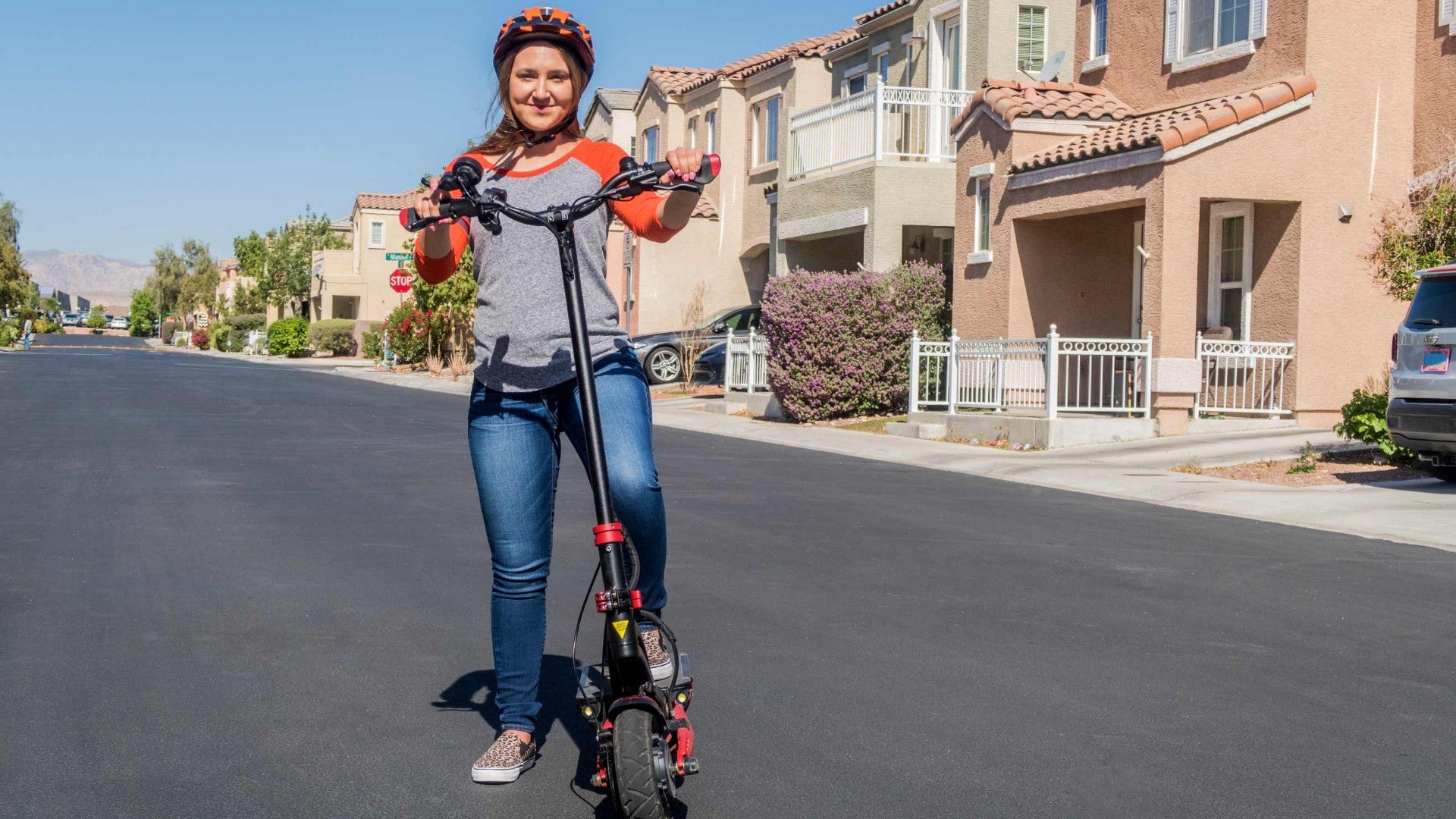 How to Solve The Last Mile Problem
Traffic jams have become one of the toughest challenges for city residents. It accounts for the losses of people's time and a huge drop in productivity, especially for folks who commute more often to work or school. Even though public transport is assumed to be a solution, it never truly takes care of the last mile problem. The few blocks you may have to work from the metro station or the nearest access point to the public transportation to your home or office is what we often refer to as the last mile. It's a popular term used in supply chain management and transportation planning to describe a journey's first and final leg from a particular location. 
The article looks into the last mile problem by discussing why it exists and the tips that can help you solve it. It also points out why using electric scooters is an excellent solution to the last mile problem. 
What Is The Last Mile Problem?
An average trip is usually categorized into three legs: the first, the main, and the last. The main one is usually covered using a public transportation system, while the first and final leg of the trip is the first/last mile problem. 
Even after you take the city's public transportation system, it may convey you to a destination that is not your final stop. You are now left to cover some distances before reaching your last stop by walking or catching an Uber. It's even more difficult for those intending to transport the people and goods to their final destination, perhaps from transportation hubs such as bus and rail stations. For instance, if your final destination from the bus station is a few meters away, dragging all your items while traveling the last mile to get to your destination is frustrating.
Why Does The Last Mile Problem Exist?
As good as the public transportation network seems, its flaw remains the failure to move people and their luggage to their final destination, which is the main foundation of the last mile problem in most cities today. 
Furthermore, many people have reduced public transport usage due to other issues like trip postponement or cancellation, poor hygienic conditions, overcrowded passengers, and lack of security in the transportation system. This reduction in the usage of the public transport system also amplifies and fuels the last-mile problem in the city.
6 Tips To Solve The Last Mile Problem  
The following are tips on solving the last mile problem and covering the last leg of your journey to reach your final destination.
Tip 1: Walking
According to the American Public transportation association, more than two-thirds of travelers cover the first and last mile by walking to their public transport bus stations and final destination. Although walking could be fun, there may be better options during wet seasons or when carrying heavy items. 
Tip 2: Electric Skateboards
The electric skateboard is light and portable enough to offer rides with a range that can cover your trip's first or last mile. Most people may consider this since it's cheaper than other electric rides, such as the e-bike and e-scooter. But the greatest challenge of the electric skateboard is that most people find it difficult to ride. The electric skateboard can only be an option if you can ride a regular skateboard. Also, the electric skateboard speed is low compared to other electric rides.
Tip 3: Electric scooters
The electric scooter is an affordable solution to solve the last-mile problem. The e-scooter is cheaper than many others and easy to ride and run. It does not require any special training to ride. You can get a motorized scooter with long range, such as the Varla Eagle One Dual Motor Electric Scooter, that can cover the last mile as well as the whole of your trip. You only need to recharge after use, which you can do while working.
Tip 4: Bicycle
Bicycle is the most accessible and affordable solution to first and last-mile problems. The bicycle helps you reduce travel time from your location to the transport station. A major problem with this option is how to store the bicycle in the transit hub. Most forms of transportation do not permit travelers to bring their bicycles onboard, and stops along the transport route often lack stand for bicycles. However, bicycles require physical strength, and cycling trips are not well suited for rainy seasons. 
Tip 5: Ride Sharing
You can also use ride-sharing services to cover your trips' first and last miles. The mile problem creates opportunities for numerous ride-sharing companies, who have platforms to help you solve the last-mile problem with ease. Although it can't stop the issues of more cars on the road,  causing more congestion and traffic and ultimately delaying you from reaching your destination in due time. Furthermore, the ride-sharing platform requires you to incur daily costs, making it a more expensive option and the motorized scooter a better investment.
Tip 6: Electric Bike
Electric bikes are another popular solution to the last mile problem. You can also get an electric bike to cover your journey's first and final leg. Electric bikes are easy to ride, just like regular bikes, and they help riders cover a great distance. It is an excellent solution to the last-mile problem. The challenge here is that it is costly to purchase, with an average price of over seven hundred dollars. Also, most Electric bikes are not foldable, making it difficult to fit into public transport, while the foldable ones are either too heavy or have parts sticking out. 
Electric Scooters As A Good Solution To The Last Mile Problem         
The several advantages of electric scooters over others, especially in providing solutions to the last mile problem. Here are some reasons electric scooter is superior to other solution in solving the last mile problem:
You do not require any special skill to ride the e-scooter. It is easier to ride than other electric rides, such as the electric bike and the electric skateboard.
The e-scooter offers you convenience due to its foldable feature. Thus, you can fold your e-scooter into a compact rectangle, making it easier to fit into any form of public transport. You can also use the e-scooter for short trips if you are not in the mood to drive or take a stroll. 
Electric scooters have been improving since their invention into the transport space. The e-scooter can also offer you a longer range. For instance, the Varla Eagle One Pro fat tire all terrains electric scooter has a maximum range of up to 45 miles per charge.
You can be in control of your time when you use the electric scooter to cover the last mile of your trip. You arrive on time to appointments or meetings when you ride the e-scooter, as against public transport, where traffic can hold you down for long hours. The e-scooter is also a faster means. Varla Electric scooters can reach a maximum speed of 40 mph, which is greater than other electric rides in the market.
Conclusion      
The last mile problem is not going away anytime soon – the best we can do is find a way around it. You can cover your trip's first and last leg by selecting from the list of solutions provided in this article. However, it would be best to choose the electric scooter due to its superior advantages over others. The electric scooter is easy to ride, convenient and saves time compared to other electric rides. You also can rely on the e-scooter to give you an enjoyable, faster, and convenient first or last trip of your journey.
---
---
Share Article
Newletter
Promotions, new products and sales. Directly to your inbox.
Lastest Blog Post