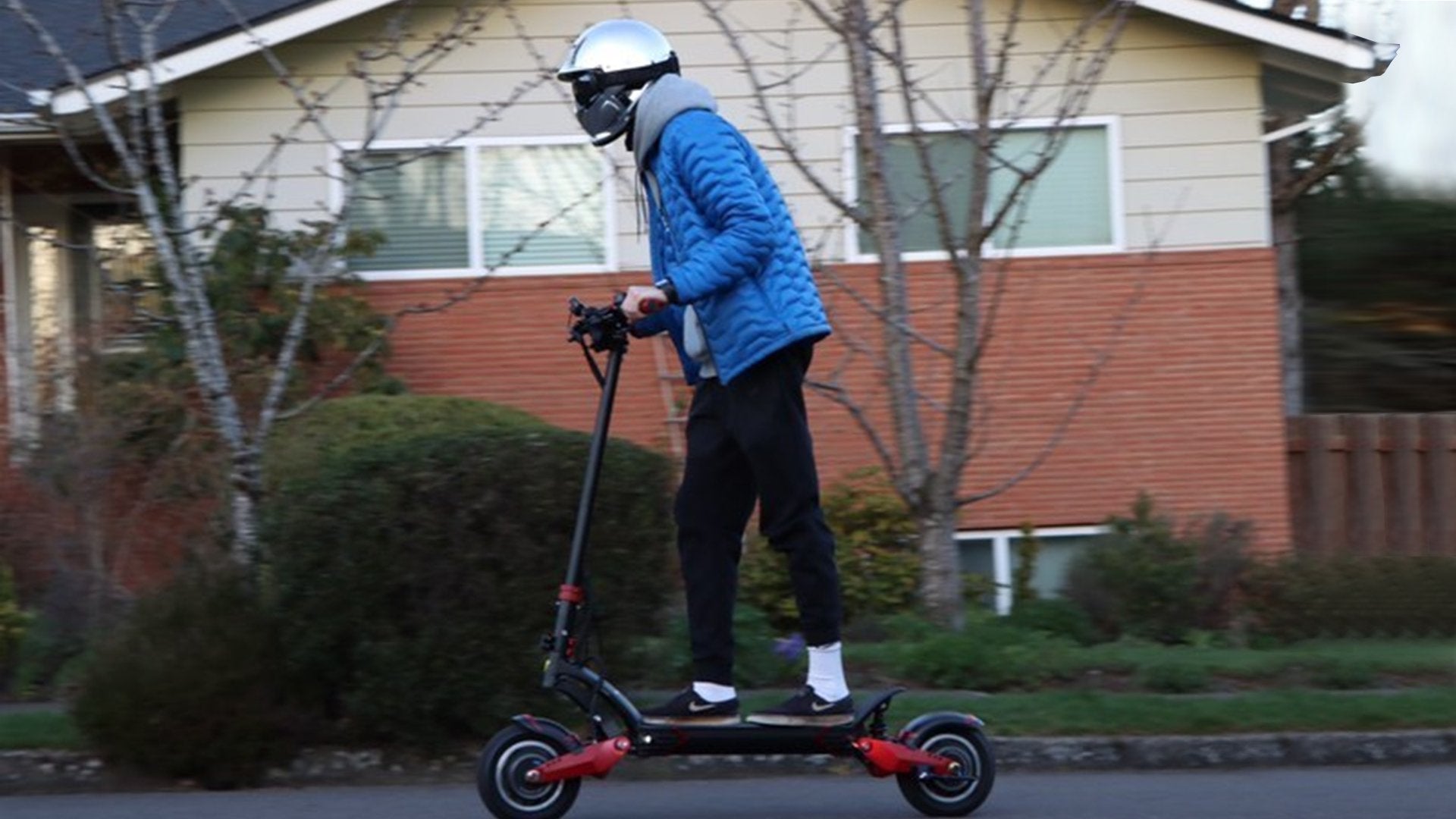 Are Electric Scooters a Hazard to a City?
We have seen a rise in the presence of electric scooters in cities worldwide. You can glide through the city streets, fold it up and carry it when you need to, and have awesome off-road adventures. However you ride, you will get to where you're going with style. While riding an electric scooter is an exciting way for you to maneuver around the city, some believe that they have become a hazard or some sort of threat to motorists and pedestrians. Let's explore the pros and cons of electric scooters in the city and if they are a hazard.
What People Think of Electric Scooter
People have their own opinions on electric scooters:
They are unsafe: A common misconception about electric scooters is that they are unsafe. With the proper safety precautions and safety gear, the Varla Eagle One electric scooter is a safe electric scooter.
Annoyance: Pedestrians often complain about electric scooters scattered across pavements, and they might be a hazard to people in wheelchairs or blind people.
They aren't visible: Riders might not get seen by vehicles and pedestrians.
Research shows that in the United States, riding a scooter is not more dangerous than other modes of transportation. Drivers are becoming more aware of electric scooters on the road, and with increased awareness, you can have peace of mind while commuting.
Dangers of Electric Scooters
There are some risks to riding an electric scooter:
Electric scooters are smaller than motorcycles, so motor vehicle drivers might have difficulty seeing the e-scooter driver.
Riders who don't wear protective gear are at risk of serious injury in the event of an accident.
Electric scooter rider who is inexperienced could lose their balance. This often occurs with people who rent electric scooters for a short time.
When riders are reckless on the sidewalks, they could crash with pedestrians.
An accident could occur from road hazards such as gravel or potholes.
The dangers of electric scooters are caused mainly by the rider and can be avoided. Always remain alert and stick to the rules of the road to prevent any accidents. Don't forget your safety gear!
Riders Misusing Electric Scooters
Many electric scooter riders misuse their scooters which can result in accidents and injuries.
Owners are letting children ride an adult electric scooter.
Electric scooter riders not wearing a helmet.
Riding too fast among pedestrians on the sidewalks.
Leaving electric scooters in the street or on the sidewalk.
Having more than one rider on the e-scooter.
Riders that leave their parked electric scooters in from the building's entrances and on handicap access ramps.
Reckless driving after happy hour.
How You Can Protect Yourself
You can protect yourself from the risk of injury and accidents.
Always wear your helmet to protect your head from injuries in case of an accident.
You can purchase extra protective gear to ensure your most exposed body parts get protected, such as elbow and knee pads and gloves. If you need protective gear for your commute, Varla has got your back!
Avoid distractions such as your phone or earphones while riding.
Protect your skin by wearing pants and long-sleeved shirts in case of a fall or accident.
Wear closed-toe shoes to protect your feet.
The competency of the rider. Don't drink and drive on your electric scooter. Swerving through traffic is dangerous because drivers might not see you in their blind spot and follow all the rules and regulations in your city.
The Varla Eagle One Electric Scooter
The Varla Eagle One is heavy-duty and has a long range, so expect to ride for more than 40 miles! It can ride up a 30-degree ramp with ease and has a max weight capacity of 330 lbs. If you want an adult electric scooter, this one is for you.
Varla Eagle One and Safety
The Eagle One has dual
hydraulic brakes
 and sensitive to the touch, so you can immediately stop when you need to. Equipped with an ABS system, you don't have to worry about your brakes locking on you. The high-quality pneumatic tire thread allows for an excellent grip that works great with most terrains. Your tires can take you off-road whenever the need for adventure arises! Your new Eagle One gets equipped with headlights and taillights for added safety to ensure vehicles can see you at night. When you are braking, the taillights will flash so that you will get noticed. Last but not least, on Eagle One's safety features, the suspension. Shock absorbers are an essential component for safety. When your electric scooter has a good shock absorber, it will keep you stable while on a bumpy road. When your e-scooter lacks decent shock absorbers, you could fall and cause injury. Why is the Eagle One special? It has dual suspension and will absorb bumps on the road – especially off-road.
The Bottom Line
No matter which direction you look, you may see an electric scooter rider zipping through the streets, having a good time, and avoiding the traffic. Seeing how tech is changing the way people move around the city is exciting. Awareness is a crucial safety measure to prevent accidents as e-scooter riders, cars, and pedestrians are still learning how to share the road and sidewalks. Electric scooter riders require better consideration from the city. Having designated parking paces and riding areas and safety regulations in place will ensure the rider and pedestrians' safety. Are electric scooters a cool, modern eco-friendly form of modern transport, or do they pose risks to motorists, pedestrians, and e-scooter riders? As with anything form of transportation, there are risks. It is up to the rider to ensure they are fully protected and vigilant on the roads and sidewalks. Be a responsible rider with your
Varla Eagle One
 electric scooter!
---
---
Share Article
Newletter
Promotions, new products and sales. Directly to your inbox.
Lastest Blog Post