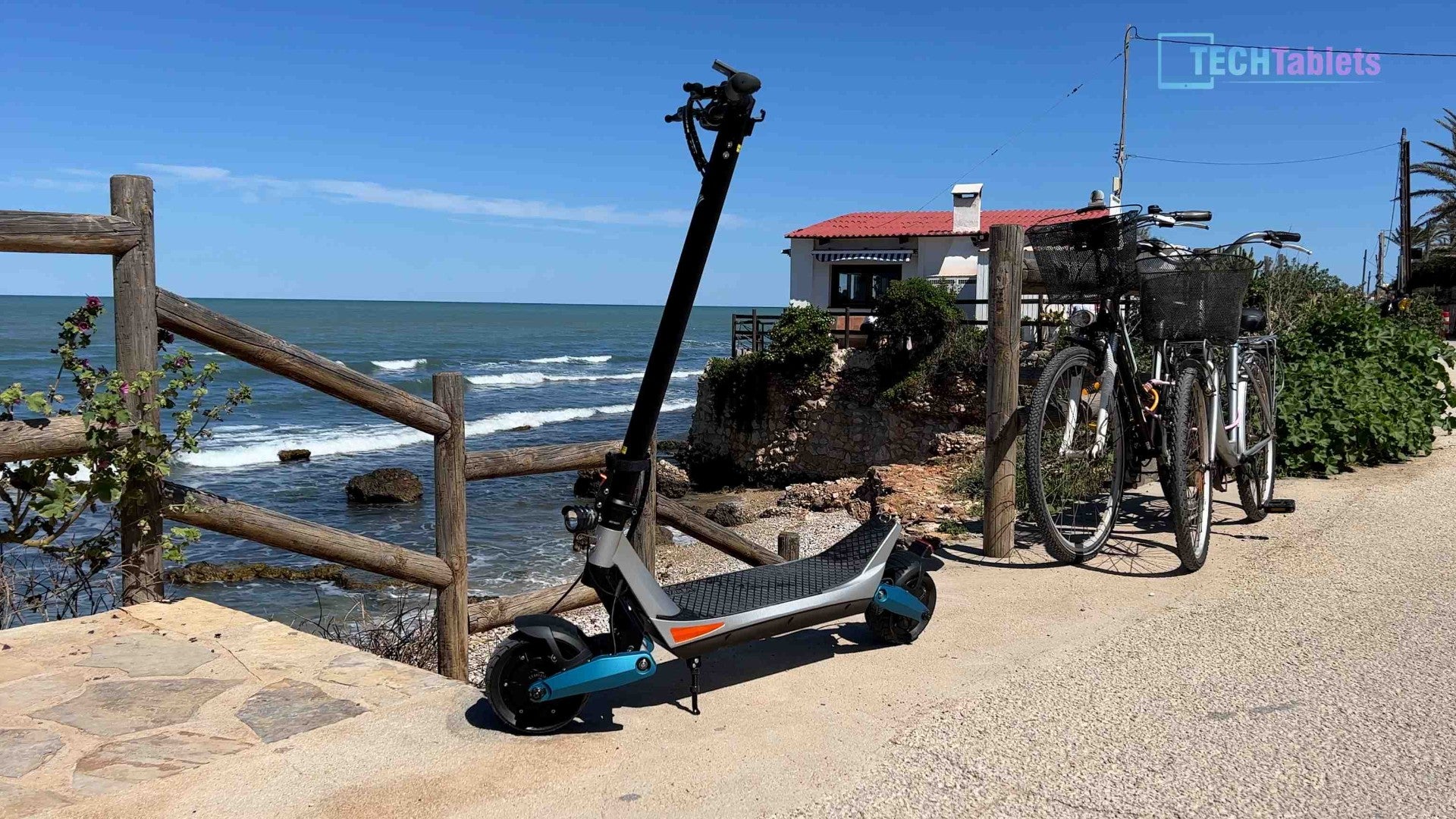 All Terrain Electric Scooter Vs. E-Bike: Which One Is Right For You This Winter?
As we observe seasons change, so do we often adopt various means of transportation. People generally change their means of movement at different times for multiple reasons, which is a good choice. As the weather becomes colder, just like we have now, the electric bike and electric scooter are useful. But which one is the best choice for this winter?
There are electronic scooter tips for winter to ensure you have the proper experience when riding on the snow. If you are a cycling enthusiast, you might not regard the weather when you want to ride. Some riders go into beast modes during winter. Hence it is necessary to figure out if an adult electric scooter or an e-bike will best satisfy your quest to explore during winter. That is the essence of this article.
Is It Safe to Ride Escooter in the Winter?
Winter riding has been in existence for several years. Even though some people wind down on cycling in winter, there is still a significant niche for cyclists. It is a new and different feeling when you ride in the cold. So you must wear several clothing layers before heading out. Safety is everything; therefore, using a helmet is not negotiable because some potholes might not be visible during an escooter night ride. You might also get distracted while in transit for some reasons, which could lead to a collision or crash. If your helmet is on, you are in good hands. Winter riding is very safe.
Factors to Consider When Choosing Between an Electric Scooter and an Electric Bike
Both e-bikes and adult electric scooters come in handy on different occasions and for various reasons, so it is impossible to declare one the best fit for you. This section will explain the pros and cons of both of them so you can make a choice unique to your situation.
The Weight Is a Priority:
This winter, you might encounter roadblocks, molehills made of snow, or obstructions, and when the weight of your electric vehicle will matter because you will have to do some lifting. You are in luck if you can easily lift your off road electric scooter or bike over these obstructions. If you need extra hands lifting them, it poses a significant challenge and risk to you while solving the last mile problem. This is because there might be no one in sight to help out, leaving you stranded. Generally, adult electric scooters weigh less than electric bikes of almost the same kind and model.
Some e-bikes weigh as low as 20 pounds and come with full e-bike functions so that you would have everything. You can hardly find an e-bike with this kind of weight. Hence an e-bike would be of little help in terrains that require you to do some lifting.
Consider Your Comfort:
Standing for several hours while in transit is not a palatable experience, and you will ride an e-scooter while standing. There are better options if you have underlying health issues or if the ride lasts several hours. No matter how strong you think you are, you can never compare a ride done while sting to a ride done with your standing. It is never comfortable or convenient.
Also, fat tire electric bikes provide much comfort to the rider because the tires are robust enough to absorb the shock and pain from bumps or snowy pathways. On the flip side, electric scooters are portable and sufficient to be folded and lifted more quickly than an electric bicycle. An electronic scooter might be your best bet if you are very particular about accessible storage. You will also enjoy the ease of riding the long range electric scooters with fat wheels because you are not required to do much during the ride.
Note the Price:
These automobiles come at a cost, but it doesn't mean one is less important than the other just because it costs more. As the holidays approach, you might have a budget that does not include an e-bike or an adult electric scooter. You probably have spent a lot planning for the festive season, and nothing is left to spare. At this point, the cheapest option becomes the most preferred. E-scooters are easily the most affordable of the two, while most e-bikes cost much more. So weigh your options, as well as your pockets, and make a decision.
Go For Quality:
Long range electric scooters are relatively new to the automobile industry, with the first invention dating to the early 90s. This does not mean electronic scooters are not durable. Still, electric bikes have been here longer, and the manufacturers have had the opportunity to carry out test runs of various models, which may prove the quality of electric bikes. Although new to the hood, the manufacture of electrical scooters greatly supports customers. There are several myths about commuter electric scooters, but Varla scooters are durable and provide after-sale services on every purchase.
Stick With Your Skills:
If you have little or no experience with bikes or all terrain electric scooters and wish to explore this winter, an electric scooter should be your choice. It doesn't take a lot of effort to learn how to ride an all terrain electric scooter, but it takes a lot of patience and conscious effort to learn to ride an electric bike. If you have kids and you want them to start riding this winter, get them an electrical scooter and go to rest. In an hour or even less, they would be up and riding. Do not opt for an electric bike if you do not have prior knowledge of cycling and don't have the opportunity to learn it before your winter ride.
Your Fitness Lifestyle Matters:
Get an electric bicycle for fitness enthusiasts who want to burn some calories and keep fit this winter. With an e-bike, almost all body parts get engaged in the ride, which boosts your cardiovascular functions. Even with the pedal assist function, you are still expelling energy to propel the bike forward, and this is a great workout exercise. With an e-scooter, you are only standing on a platform, and the motor moves it forward. Minimal energy is expelled from you because you do not have to do much. In the fitness world, this does not pass as a workout routine.
Are You Gifting Someone This Winter?
The Varla Eagle One PRO All Terrains Electric Scooter is generally a great gift idea for someone this season. Besides, the recipient of this gift doesn't need a riding experience; dual motor electric scooters are very cost-effective. They provide the perfect blend of comfort and style without costing an arm and a leg.
While others wrap gift boxes with fancy ribbons and leave them under the tree, you can place a pretty ribbon on an escooter and give you that special someone. Have them thank you later.
Conclusion
Your lifestyle and daily routine determine your preference and choice between an dual motor electric scooter and an electric bike this winter. Both have advantages and disadvantages highlighted above to guide you in choosing. During winter, the terrain might be unpredictable, depending on where you are. So you need an all-terrain e-scooter or e-bike that can navigate potholes, snow hills, mud, and puddles. Even with these obstructions on the road, you deserve the best riding experience with an electric vehicle you can trust. Varla scooters are reliable; place your orders today! Happy Holidays!
---
Related Product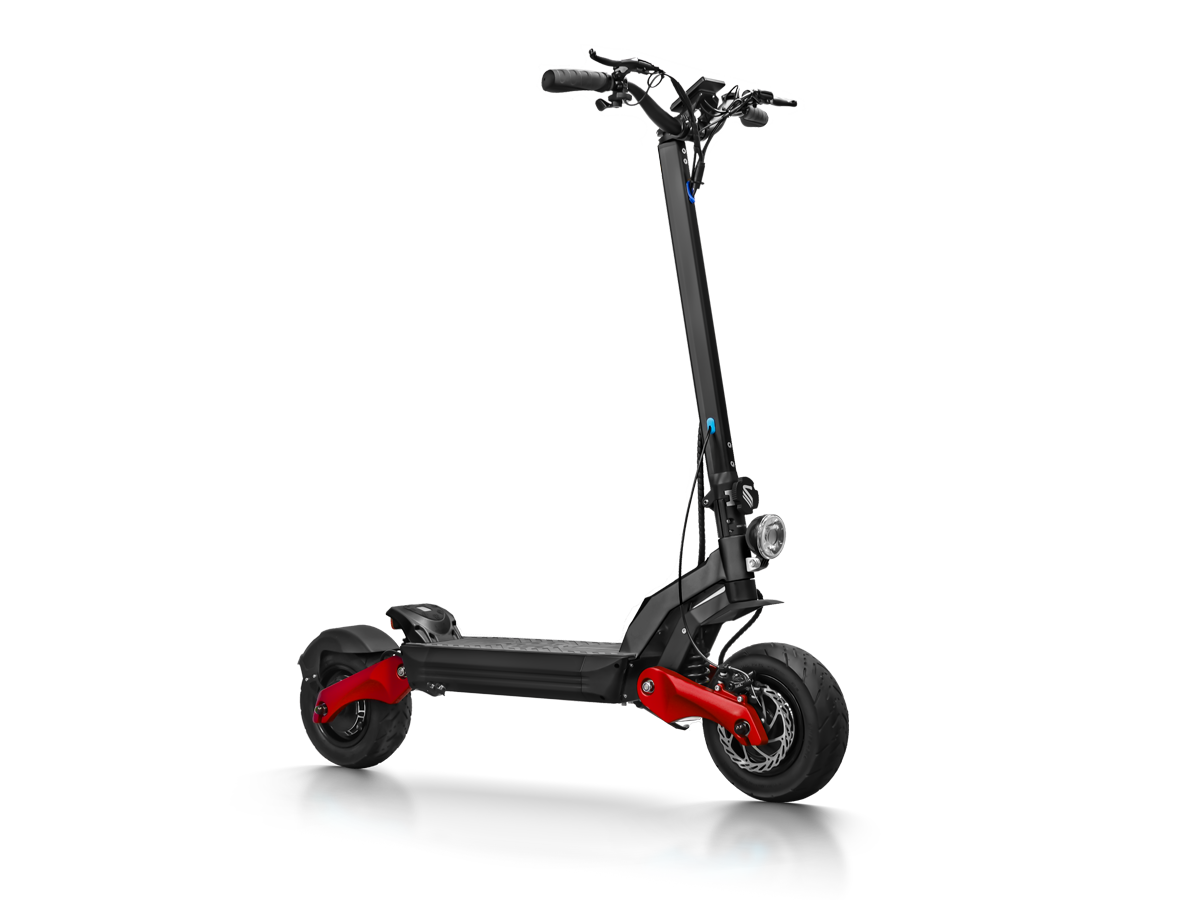 Eagle One PRO All Terrains Electric Scooter
---
Share Article
Newletter
Promotions, new products and sales. Directly to your inbox.
Lastest Blog Post