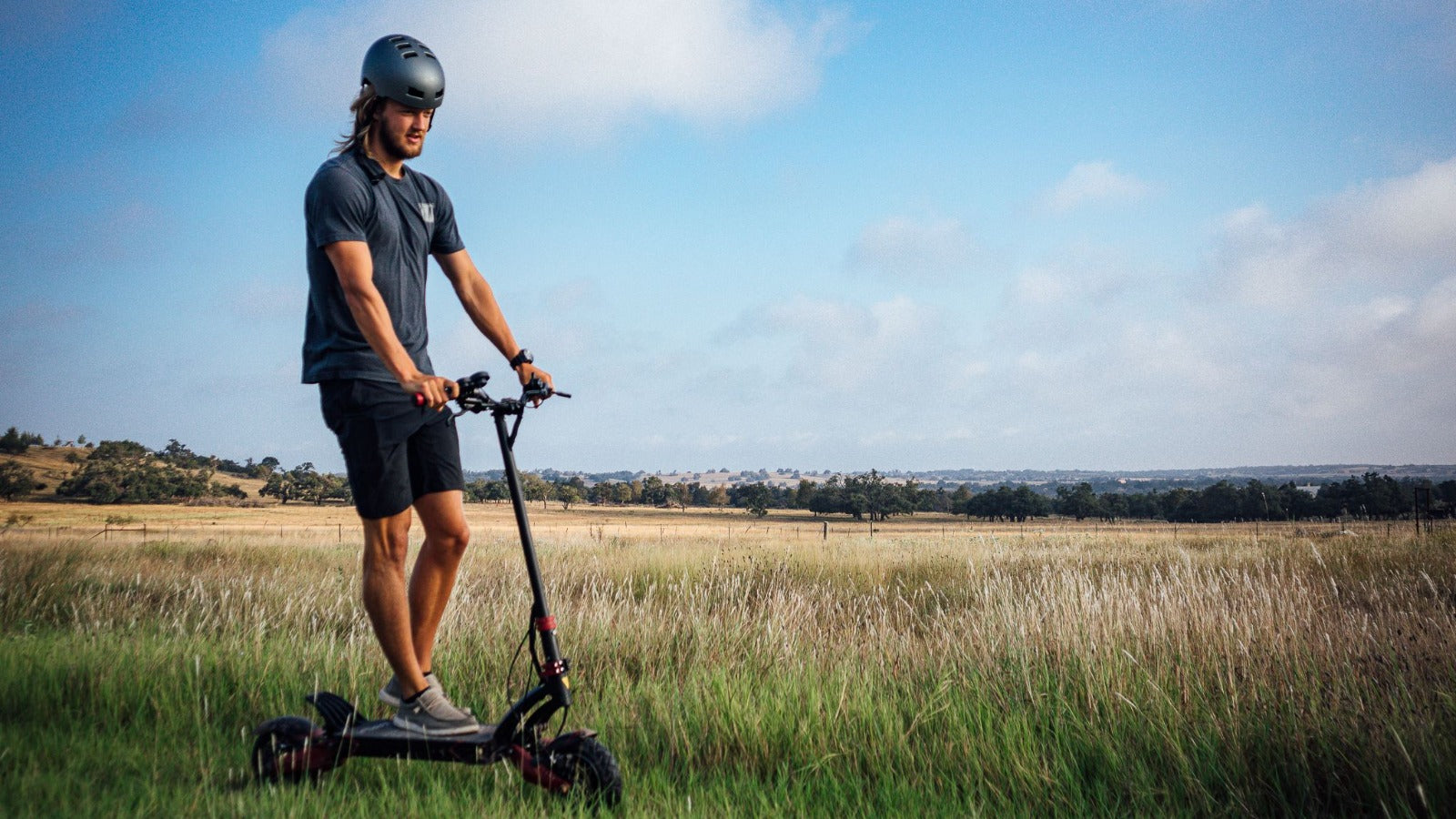 Top 7 Scooting Routes Around College Park
Scooters are so much fun, and for good reasons: they have swiftly become a favored mode of urban transportation. When it's too far to walk but too short to drive, a Varla electric scooter may be the answer. With a top speed of 45 mph and a range of up to 45 miles, you should consider these best electric scooters for adults traveling around College Park.
In addition, e-scooters are a great way to get some exercise: They're a lot of fun to ride, and they can help you get some cardio in without even realizing it. Plus, scooting around College Park is like having a personal tour of the city. You can explore various city sections and discover cool spots you might not notice otherwise.
Are Electric Scooters Easy to Ride?
You don't need much expertise to ride your electric scooter. Electric scooters are significantly easier to install and disassemble than other electric vehicles, such as electric skateboards or bikes. They are also easier to balance when riding and easier to clean in daily life. 
Electric scooters often weigh less and are more portable than electric bikes. Because they have a handle, they are safer and much simpler than electric skateboards and unicycles. You should have a specific level of balance necessary for smooth, steady riding that doesn't shake. You can move around the city at will, hear the noise of the vehicles next to you, and easily avoid obstacles like corners and barriers.
What to Look For in an Electric Scooter for Traveling
You need to consider many factors when choosing the best electric scooter for traveling. Here are some factors you should look out for:
When you buy your first electric scooter, choose a more elegant style to prevent looking like one. In addition to being foldable, choose a design with controls that are easy to reach and right at your fingers. You can choose a Varla electric scooter that suits your color and style. Find one that complements your preferences without compromising a safe ride.
Your e-scooter should be hefty enough to support your weight while riding, portable, and easy to move around. When it's raining or too hot to ride outside, you should be able to take it up the stairs or keep it stable while riding the bus. The Eagle One V2.0 Powerful Off-road Electric Scooter is 82 lbs., which is light enough to carry around during your travels. 
Electric scooters are powered by motors that run with the help of a battery. If you intend to go a long distance with your electric scooter, you would need one with a strong battery capacity that will allow you to get from one point to another, like the Eagle One Pro All Terrain Electric Scooter, which can travel 45 miles on a single charge. 
How fast do you want your electric scooter to go? Go for an e-scooter that will meet your speed requirement. Additionally, you should think about the weather and how safe your e-scooter is while riding at high speeds in adverse weather conditions. 
If you need to ride through steep terrain or intend to ride your e-scooters long distances, select scooters with solid motors for adequate power to provide a steady and comfortable ride. While the Eagle One Pro has two motors, others may have single motors. However, your choice comes down to your riding demands.
Rules and Safety Guidelines of the Road
To ensure a safe ride for you and other road users, here are some safety tips on electric scooters.
Always wear a helmet: Your helmet keeps your head secured in case of a fall; this is the most important thing you can do to protect yourself while riding an electric scooter.
Obey all traffic laws: This includes riding on the right side of the road, stopping at red lights, and looking out for pedestrians.
Be aware of your surroundings: Watch for pedestrians, cars, and other obstacles.
Don't drink and scoot: Alcohol and riding an electric scooter do not mix. Don't be tempted to get on your e-scooter after having too many drinks.
Park your electric scooter in designated areas: This will help to prevent accidents and keep your scooter safe from theft attempts. Start slowly and gradually increase your speed as you become more comfortable.
Don't overload your scooter. You would weigh yourself down and make it more difficult to maneuver yourself on your e-scooter
Top Scooting Trails in College Park for Electric Scooters
For those who love scooting, here are the top seven routes to explore in the city. Here are some of the top 7 scooting routes you can try out around College Park.
Immerse yourself in the vibrant atmosphere of the University of Maryland campus. This route will take you past iconic landmarks such as the majestic McKeldin Library, the buzzing Maryland Stadium, and various other important sites on campus. It's a great opportunity to soak in the rich academic heritage and lively student life of College Park.
Revel in the beauty of nature as you ride along the enchanting shores of Lake Artemesia. This 2-mile loop offers stunning waterfront views, with lush greenery surrounding the serene lake. Take your time to enjoy the tranquility of the area and appreciate the diverse wildlife that calls the lake home.
Immerse yourself in the heart of College Park as you explore the downtown area. Discover the historic Town Hall, a symbol of the city's heritage, and visit the College Park Arts Center, where local creativity flourishes. Take a leisurely scoot through the charming streets lined with unique shops, cozy cafes, and eclectic restaurants, offering a delightful mix of flavors and experiences.
Embark on a truly delightful journey that combines urban energy with natural scenic beauty. This trail takes you through picturesque parks and captivating landscapes, allowing you to traverse serene pathways and cross charming bridges. Experience the vibrant energy of College Park while embracing the calming presence of nature.
Set off on an invigorating scooting adventure that spans both College Park and Hyattsville. The Custis Trail is not only a fantastic exercise route but also a popular spot for hikers and fellow scooter enthusiasts. Discover the natural beauty along the trail and relish the invigorating outdoor experience.
6.The Paint Branch Trail: 
Escape into the peaceful ambiance of the Paint Branch Creek as you navigate this scenic trail. Immerse yourself in the natural beauty of College Park, with the trail offering picturesque views of the tranquil creek, dense foliage, and abundant wildlife. Anglers will appreciate the opportunities for fishing, while bird watchers will delight in spotting various avian species that inhabit the area.
Venture beyond College Park to explore the expansive Greenbelt Park. As you scoot along this loop, you'll be captivated by the park's vast trails, serene lakes, and beautifully manicured gardens. It's the perfect place to take a break, immerse yourself in nature, and recharge before continuing your scooting adventure.
Best Navigation Apps for Electric Scooter Riders
These are just a few navigation apps that can simplify your scooting. The best app for you will depend on your individual needs and choices.
Google Maps is a popular navigation app available on Android and iOS devices. It offers turn-by-turn directions, live traffic updates, and the ability to plan routes for multiple modes of transportation, including electric scooters.
Waze is another popular navigation app known for its real-time traffic updates. It also offers features like crowdsourced road closures and police reports, which can be helpful for electric scooter riders.
Ride with GPS is a popular navigation app for cyclists and runners. It offers turn-by-turn directions, elevation profiles, and the ability to create and share custom routes.
The Varla Eagle One V2.0 and Eagle One Pro: Your Ultimate Scooting Companions
Here are some of the reasons why the Varla Eagle One V2.0 and Eagle One Pro are your ultimate scooter companions:
Both scooters are powered by a 1,000W motor that can reach up to 40-45 mph speeds. They also have a long-range battery that can provide up to 40 miles of riding on a single charge. 
These e-scooters have front and rear suspensions that absorb bumps and vibrations, making for a smooth and comfortable ride.
Foldable and lightweight, these best electric scooters with seats are easy to transport and store.
You can be assured of safety on your ride with features like dual brakes, a bright headlight, and a rear taillight.
Conclusion
You get to truly enjoy the beauty of College Park when you ride on your Varla electric scooter. Whether commuting, sightseeing or simply enjoying the outdoors, the Varla e-scooters provide the perfect blend of performance and comfort. Ensure you ride responsibly and adhere to safety guidelines.
---
Related Product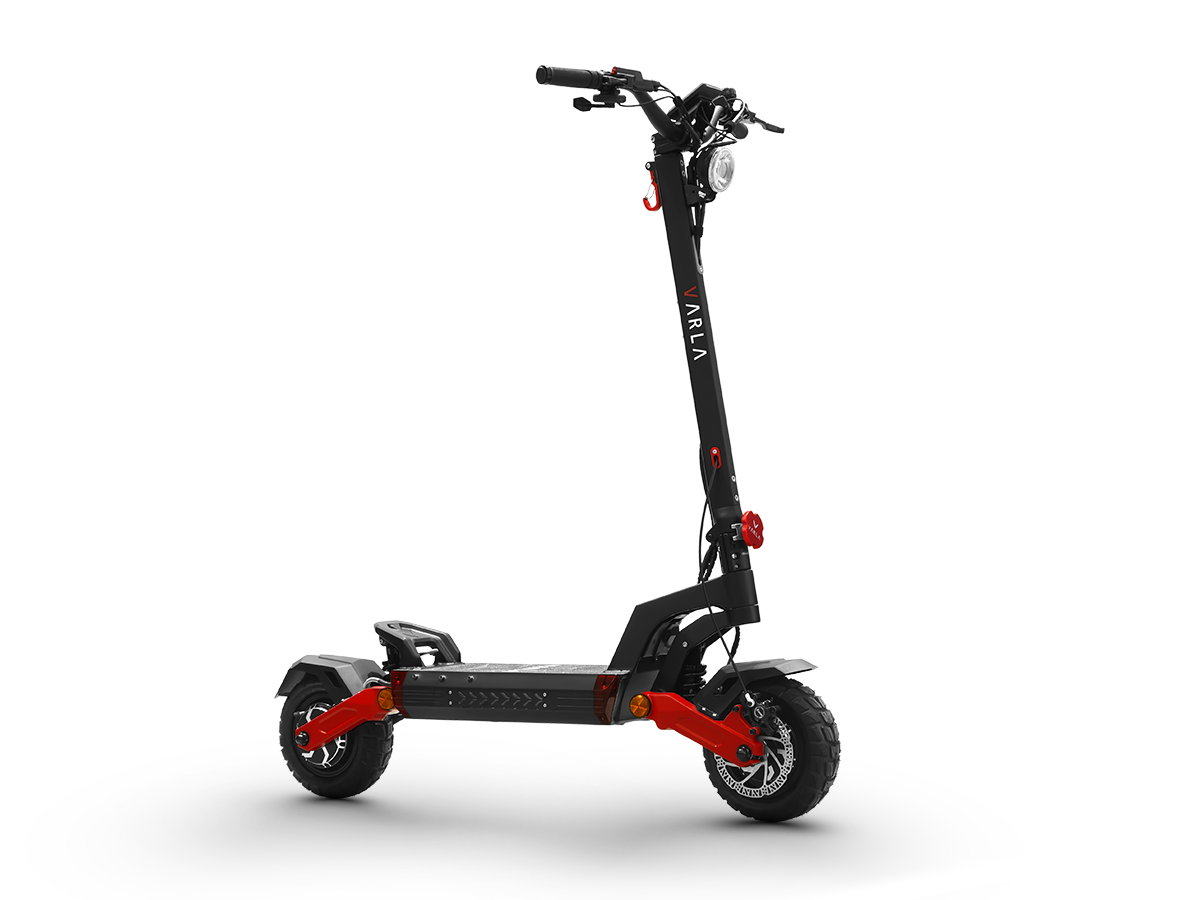 Eagle One V2.0 Powerful Off-road Electric Scooter
---
Share Article
Newletter
Promotions, new products and sales. Directly to your inbox.
Lastest Blog Post