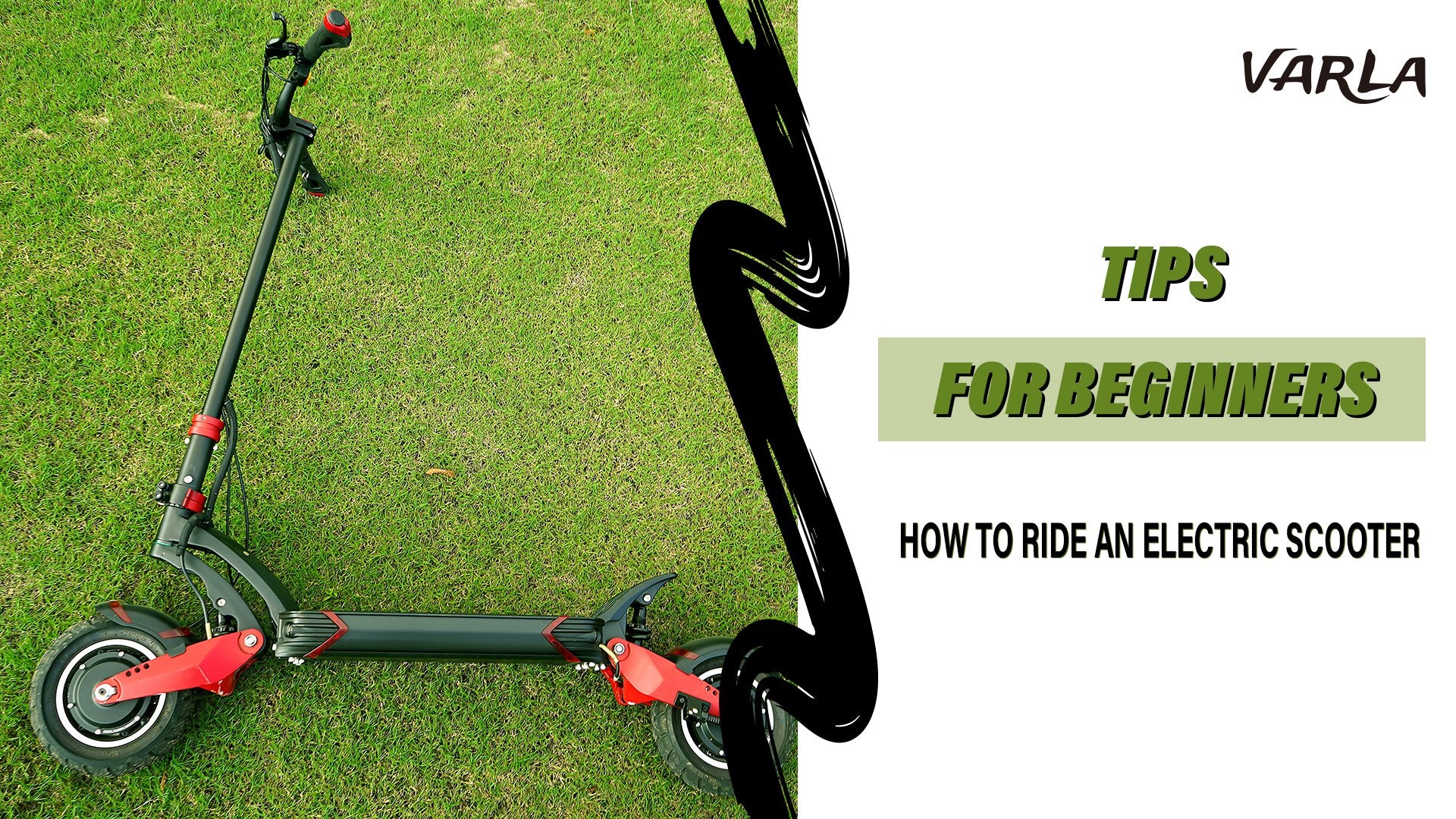 Tips for Beginners How to Ride an Electric Scooter
As electric scooters are becoming more and more popular, and enter people's daily life, they not only meet the needs of commuting, but also bring people a lot of fun. Electric scooters are based on the kick scooters but with a convenient motorized feature. People can ride it more easily, meanwhile need more skills. If you want to experience the fun of riding electric scooter and you're new in this area, let's read the following tips carefully and start your first electric scooter riding!
CONTENTS
What do you need before riding?
Read the Manual

Find a Place to Practice

Wear Protective Things

Check the Condition of Electric Scooter
Riding your electric scooter
7 Basic Steps

Practice With A Friend's Accompany

Ride Slowly

Jump Away From Scooter And Protect Yourself First

Practice More
Final words
What do you need before riding?
Before riding, reading the manual is the first step to fully grasp your electric scooter. In the manual, you'll get information about assembly, operation, maintenance, etc. We have tried our best to make our manual informative, concise, and easy to understand. Want to get familiar with your electric scooter and ride more confidently? Read your scooter manual!
Find a Place to Practice
If you ride an electric scooter for the very first time, we suggest that find an ideal place with a large area, few people and no obstacles. No matter the parking lots or back roads, it'll be good if it's large and away from traffic.
Wear Protective Things
No matter who you are, or where you ride, you need to wear a helmet and protective gear. Especially for beginners, we strongly recommend that wear long-sleeves, long trousers, a full set of protective gear, and your
helmet
. No exaggerated. If you do wear these protective things, they can protect your head, elbows, knees, and palms to a great extent if you accidentally fall. Taking your safety into consideration, please wear a set of
protective gear
when riding.
Check the Condition of Electric Scooter
It's a good habit to check the scooter before you ride, such as tires, brakes, and battery power if they can work normally. If you have done these preparations, let's read on and learn these important tips when riding.
Riding your electric scooter
7 Basic Steps
Unlock the lock clamp, lift the rod, lock up the clamp, and keep the rod upright and stable.
Then, turn on your scooter by pressing the power button. If your scooter is equipped with a display, such as Varla Eagle One's LCD display, look at the information carefully, especially the battery capacity display.
You will find a handbrake on the handlebar. Note that the left side controls the rear brake, and the right side controls the front brake. When braking, please brake the left first, then the right one.
The speed shift is what you'll use to accelerate. When you're ready to go, please raise the kickstand, stand on the deck, slowly accelerate.
When you are about to stop, slowly pull on the brake lever. Most electric scooters brakes are very sensitive, please pull the brakes slightly to prevent sudden stop and accident injury.
Once you have arrived at your destination, make sure to turn the scooter power off.
Next, unlock the lock clamp, fold the scooter back up, and finish.
Practice With A Friend's Accompany
Before you start, try to find a friend who has riding experience for electric scooter. It'll be a perfect beginning for you if someone could guide you the basics in person, you will be able to master the riding skills more efficiently. If you don't have such a friend, self-learning with our other tips is also very useful!
Ride Slowly
Riding at high speed can bring you excitement, but please ALWAYS keep in mind that safety comes first. In the beginning, you don't have to pursue high speeds but learn to control. To be honest, it has higher requirements for rider since need a lot more balancing than moving quickly.
Jump Away From Scooter And Protect Yourself First
Even the most experienced riders may lose control of an electric scooter and fall. If this happens, don't panic. The thing you need to do is to jump away from the electric scooter, don't try to protect the scooter, protect yourself first! Always remember that you're more important than a scooter.
Practice More
As you can see, riding an electric scooter isn't difficult. It's important to move slowly and steadily at first. Continue to practice in large place with few people until you are confident enough to ride in traffic or areas with more pedestrians. For mastering it, you need to practice, practice and practice!
Final words
Now that you have learned a lot about the basics of electric scooters. Compared to reading more, it is better to start riding! If you aren't sure which scooter to get, let's take a look at
Varla scooter
, it will be your best partner. Varla team will also accompany you from the first ride to the future off-road ride! And you can check out more
tips for off-road riding
in our previous post. We especially hope that you give yourself a chance to experience a fun electric scooter riding! Now, I have nothing more to say, except "Go for a ride!" Let us know if you have any questions and welcome to share your first riding experience with us! Check out more helpful tips from Varla Scooter:
---
Related Product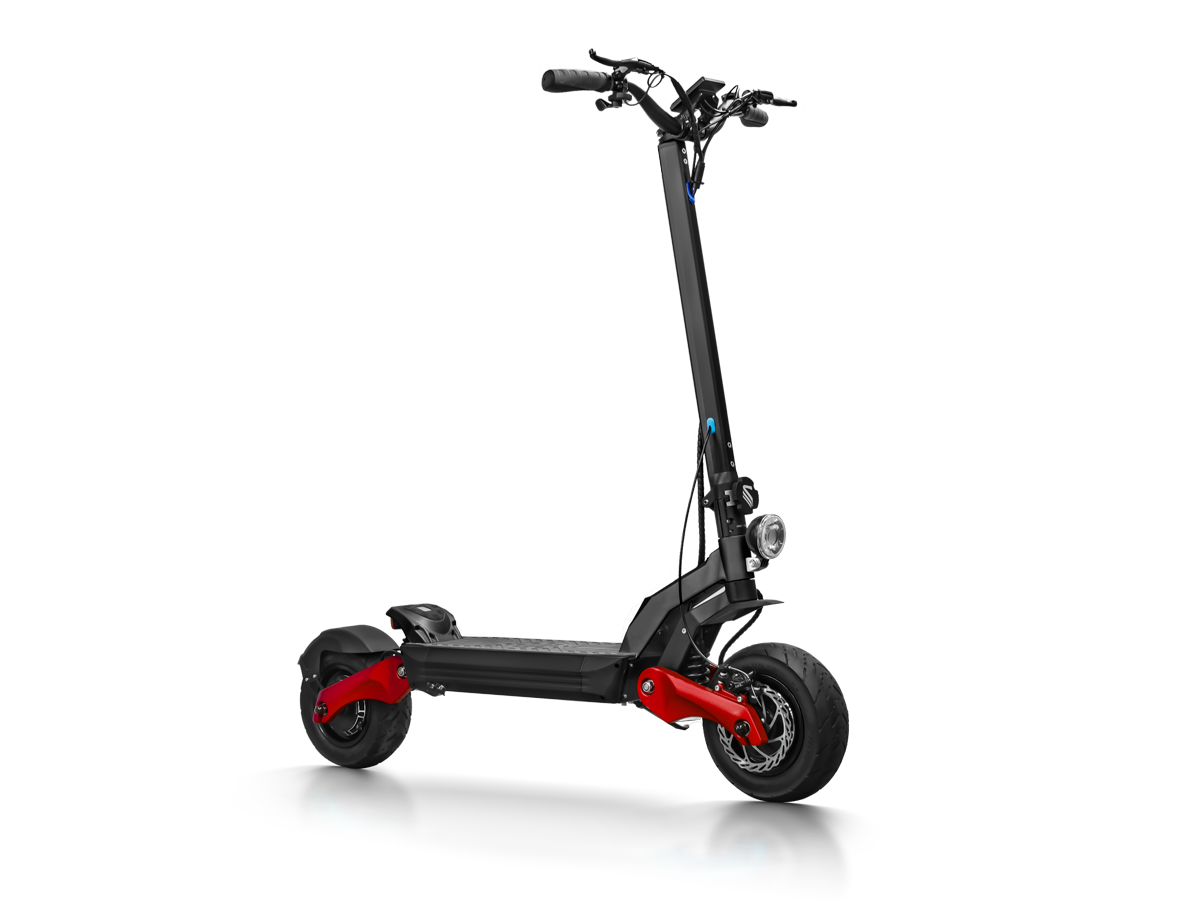 Eagle One PRO All Terrains Electric Scooter
---
Share Article
Newletter
Promotions, new products and sales. Directly to your inbox.
Lastest Blog Post