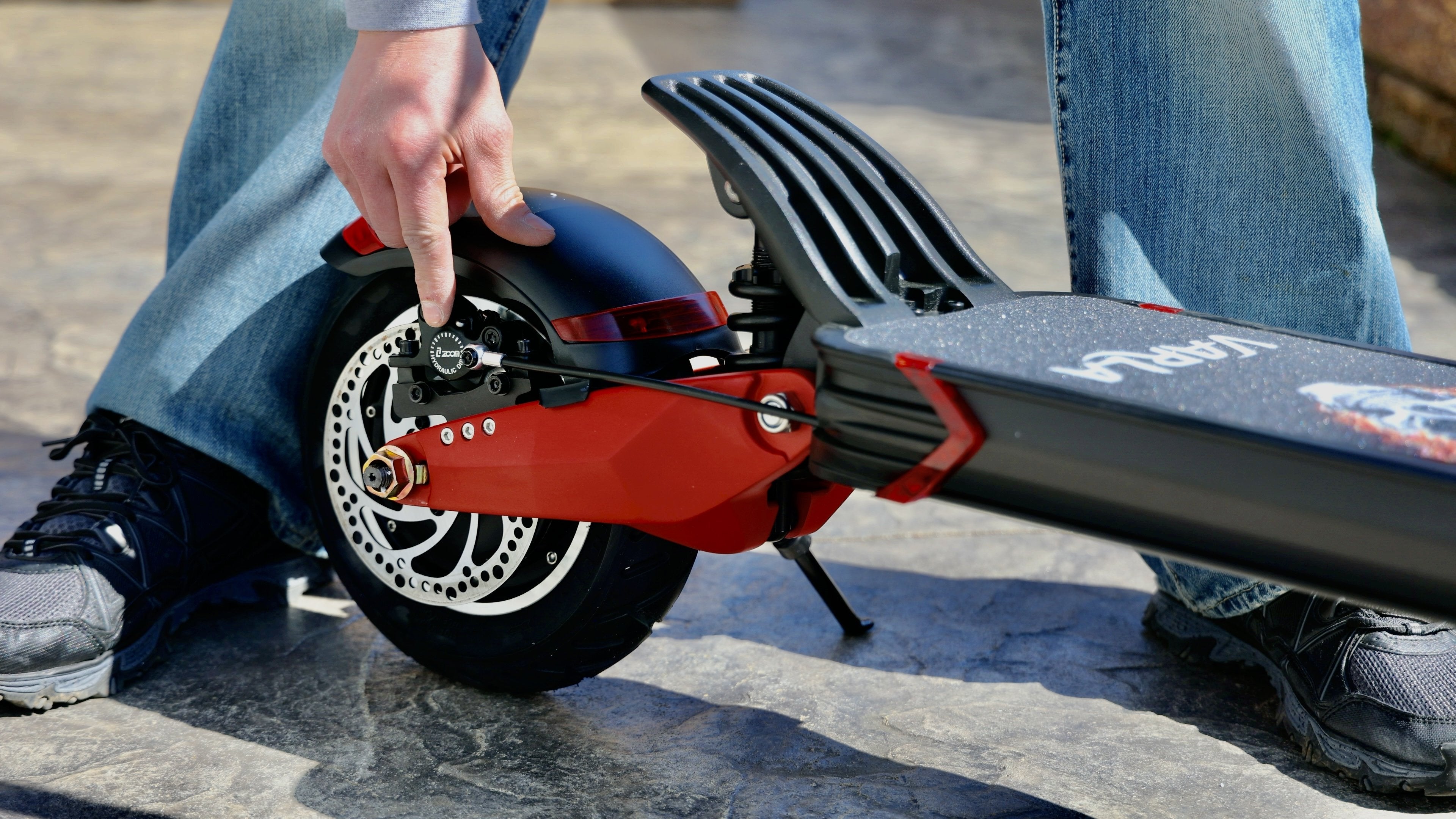 How to Charge an Electric Scooter?
Charging an electric scooter with lithium-ion battery is easy and straight forward. But the manual of your electric scooter may not include all the necessary guidelines. Therefore, we came up with a list of  detailed information on how to charge an electric scooter for keeping the battery safe and more durable! Follow this guide step by step to enjoy a longer and happier ride.
1. Use an Original Charger
We never recommend you charging one device with a different branded charger. And when it comes to charging a scooter, the first thing you have to take care of is choosing the charger. Mostly, the charger of an electric scooter is added with the scooter when you buy it. Even if you don't get it, you can buy it separately from the same company.  The battery of your scooter is expensive. Compared to that, the charger you are going to use will be less expensive. However, don't worry if you are a 
Varla scooter
 owner because we sell separate chargers too!
2. Let your Scooter Cool Down before Plugging In the Charger
When the scooter is hot, it is already going through a too-much temperature process. And when you charge your scooter, the battery gets heat. If you are riding for a long time, we do not recommend that you charge the electric scooter immediately, but for short-distance riding, there is no problem. The reason is that we do not recommend leaving the battery in a high temperature state. Providing power to any system is sure to produce heat. So take  note on this also helps to 
extend battery life
.
3. Make Sure your Electric Scooter or Charger are Not Wet
You must always make sure to keep your charger dry. Water is an enemy of electricity and when these two meet, there can be severe accidents. So, you must also keep your scooter battery dry along with the charger. We won't deny that most electric  scooter batteries you are using are water-resistant. But if you have studied deeply, you will know that no products are completely waterproof or water-resistant. When you are dealing with the charging issues, you are working with direct current. And electricity with water can cause unwanted blasts too! The best way to avoid it is to get a dry cloth and wipe off the extra water from the body of your scooter. If there is water from the road on your scooter or the electric scooter battery, you have to wait until the water gets dried and you can charge it! Before everything, wait for every part to get dried. The temperature of the room where you are charging the battery should not be less than 32 degrees Fahrenheit and more than 113 degrees Fahrenheit. Another thing you need to keep in mind is that you cannot charge the scooter battery when the sun is above the scooter. Keep the charger away when the sun is exactly on top.
4. Turn off your Scooter while Charging
In some cases, we charge the electric scooter when it is already switched on. If you are charging a device, it requires rest. Unlike a smartphone's battery, the battery of a scooter is much bigger. And so, it requires rest while it is charging. If the scooter is switched on, it needs to work both ways. Firstly, it has to get charged and get heated. And secondly, it has to power the scooter. When you store it inside the storage by keeping it on for a few days and take it out seeing the whole battery has been discharged, there are high possibilities that their complete battery pack will get damaged. Though we do not operate an electric scooter while charging, there are cases where users have accidentally pushed the throttle and accidents occurred. All you need to do, my friend, is be careful with your electrical appliances! Try not to switch on the scooter or ride it immediately after the charging is done. Let it rest for a while and you are good to go.
5. The Right Charging Method
For charging the battery, first, you have to check the power outlet and then plug the scooter charger in there. After doing it, you can plug the scooter's charger into the charging port. Try not to do the mistake of plugging the charger in the charging port of your device. It helps you keep away all sorts of malfunctions and short circuits.
6. Charging Time
For learning the exact time for charging the battery, you have to check the battery when you charge it. The manual is helpful too. The average time is about 6 hours if you go for a good-grade scooter. But the electric scooter battery charging time completely depends on the brand, the battery, the construction, and the manual. Certify that you have checked the manual beforehand!
7. Charge your battery until it's Fully Charged
When you put it on the charge, make sure you have charged it fully. Do not charge it a bit and then take it out and plan to take it back home later to charge it. Usually, when work is done, it should get complete attention. In some cases, you might want to skip it. But we highly recommend this one.
8. Stay Close
We suggest you stay near while charging the battery. There can be accidents that you can stop immediately if you are there. Keep charging 
the battery
 and stay close to it. The lithium batteries these days are usually strong. So, additional care if needed here.
Wrap Up
Now that you have learned the proper method of how to charge an electric scooter, you are never going to do it wrong! All you need to do is form it into your habit. As you have invested a lot in your electric scooter, the safety of this device is on you too! Try this method of charging and eventually, the battery lifespan will improve. Also, the battery will surely provide you better service.
---
Related Product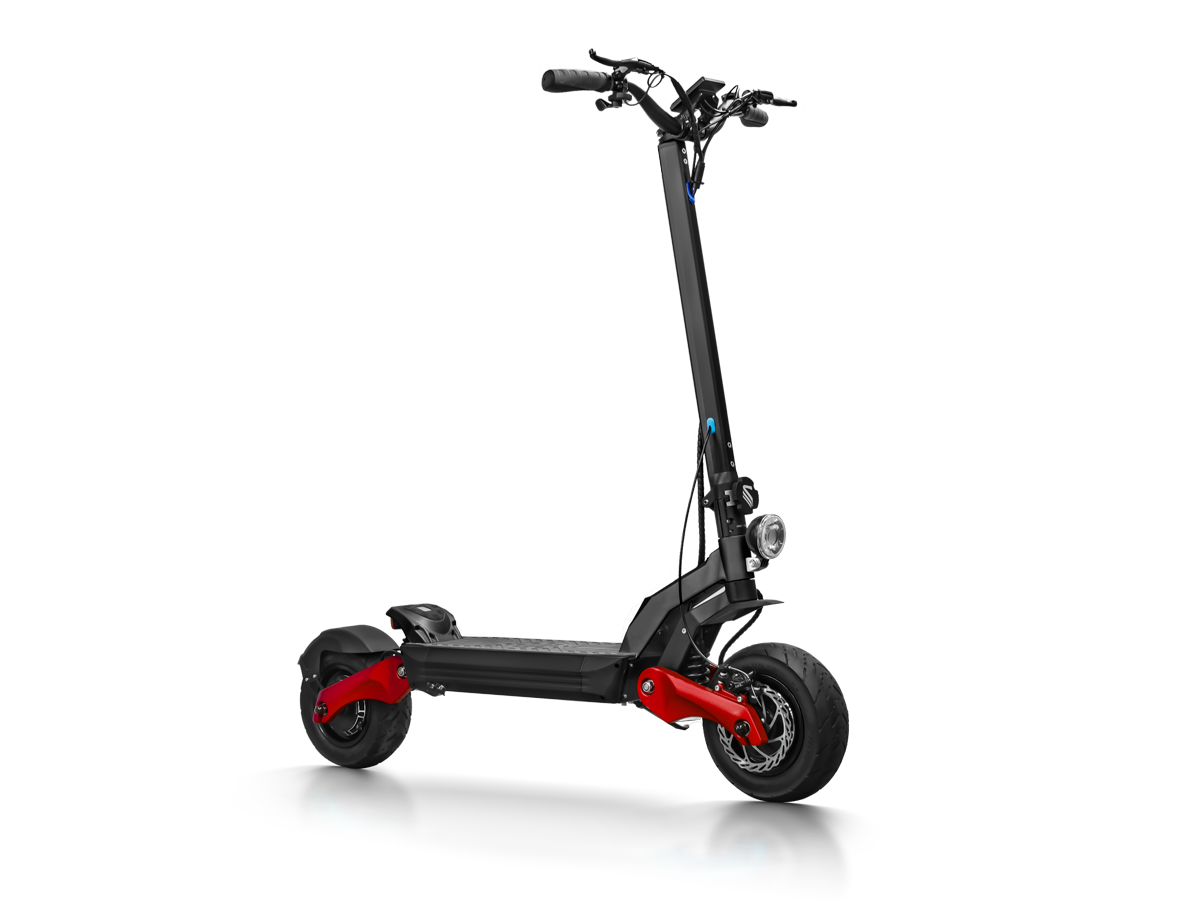 Eagle One PRO All Terrains Electric Scooter
---
Share Article
Newletter
Promotions, new products and sales. Directly to your inbox.
Lastest Blog Post