Before buying an electric scooter, a lot of people have questions. It's only normal to want to know that you're making a good investment with your hard-earned money.
You could have the make and model you want already picked out. Or maybe you're just checking out what all the buzz is about. Either way, this article answers some of the most frequently asked questions that will hopefully give you what you're searching for.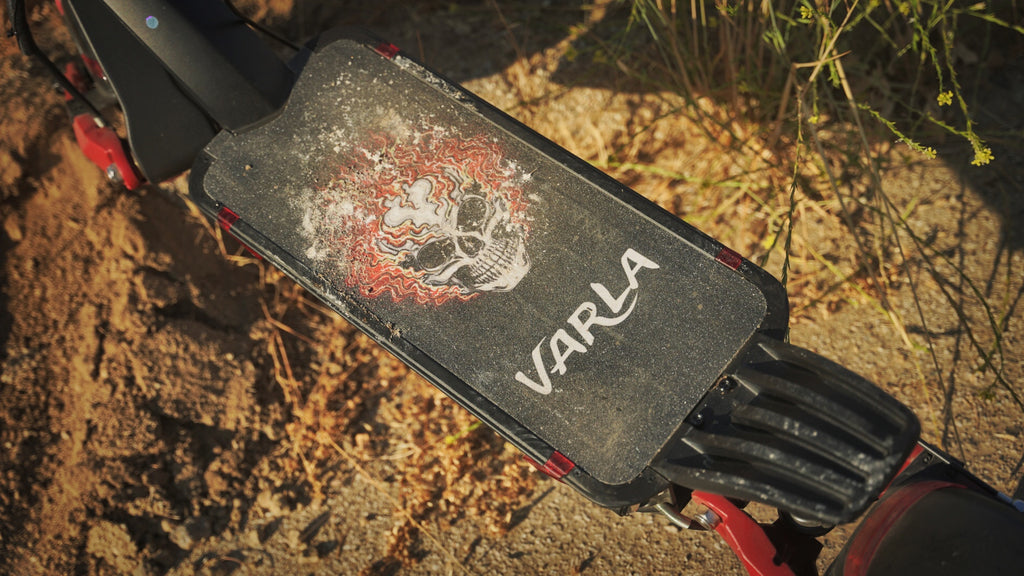 Do you need a license to drive an electric scooter?
This is dependent on the State that you live in. Technically there's no current federal definition for an electric scooter, which means that there are no regulations for it.
It's actually up to the State, or even the city you live, to make the regulations for e-scooters. To be safe and avoid worry or stress, look at the State and local laws of where you live.
It's possible that you may need a license or a license and permit to drive your e scooter in public, or that you may need to be above the age of 14. Make sure that if there are any restrictions or conditions for electric scooters, you know about them. This way, you can ride in peace and on the right side of the law.
How to clean and maintain your electric scooter?
Cleaning and maintaining your electric scooter is important. Not only will it keep your scooter looking great, but it will help the scooter to run at an optimal level. Follow the tips below regularly to make sure your scooter looks and runs great on your offroad adventures.
7 Steps for cleaning your e scooter
Before you clean your scooter, make sure that you've got the right cleaning supplies on hand. It's recommended that you use the following:
Two buckets: one for the soapy water (preferably warm) and one for the clean water. Any size you want to use is fine.
Soap: you can use a mild detergent dish soap.
Sponge: use a sponge to clean the e-scooter lightly.
Brush: an unused paintbrush with long bristles can get the hard-to-reach places.
Paper towels or cloth: rinse the soap off and use a cloth or paper towels, and pat dry.
Follow these steps to clean your scooter:
You should first unplug your electric scooter and then cover your battery charging port with waterproof material. The speed control parts should also be covered with waterproof material.
In one bucket, mix the cleaning detergent or soap with some lukewarm water and fill the other bucket with lukewarm water for rinsing off the soap.
Using a dry cloth, wipe down the controllers and handle grips. If they have a build-up on them, use a damp cloth and wipe it away carefully.
Using a cloth or sponge, use soapy water and lightly wipe down the footrest, fenders, kickstand, and suspension. Then rinse it with damp clothe from the clean water bucket to get rid of leftover dirt and soap.
Using the paintbrush, wipe away any excess dirt or rubble from your scooter's deck and tires.
Wash off your e scooter's tires, deck, wheels tires with a cloth using soapy water. Follow this by rinsing it with clean water and a damp cloth.
Lastly, make sure that you dry each area that you washed thoroughly with a dry cloth. This helps to preserve the components and eliminates any leftover water.
Maintenance checklist:
Here are a few quick tips to keep your scooter in tip-top condition:
Charge your scooter regularly
Try to avoid riding in the rain
Check that your bolts, screws, cables, and brake disc pad are tight so that you can have proper movement
Check your tire pressure
If you aren't exactly sure how to do these things, go to  your local PEV (Personal Electric Vehicle) repair store, and they should help you do it
Why can't I drive on the sidewalk with my e scooter?
The simple answer is that it's more dangerous to pedestrians. It's also illegal in some States to ride on the sidewalk.
For instance, in California, you can only ride your electric scooter in the bike lane or the right side of the road next to the curb. Whereas in Colorado, you can only ride your scooter on the sidewalk.
Whether you can or can't ride on the sidewalk varies from State to State, so be sure to check the local laws and watch out for pedestrians on your daily rides.
Can I drive my electric scooter at night?
Yes, you shouldn't run into any trouble riding your electric scooter at night. Just double-check your local laws to be sure. Now for the follow-up question: is it safe to ride at night?
Like all vehicles, you need to take precautions when driving or riding at night. Here are a few things you can do to make riding your electric scooter safer to do at night:
Wear reflective clothing so other people can be aware of you
Always have your lights on when riding at night. If your lights are dim, buy a bike light
Be vigilant and slow down
How to assemble your electric scooter?
Use these steps to assemble your scooter:
Make sure you have the following:
An Allen wrench
A bicycle pump
A cloth
Carefully remove the scooter and handlebars along with everything else in the box.
Now take the Allen wrench and loosen the two bolts at the bottom of the handlebar.
Slide the handlebars onto the scooter and align them with the wheels before tightening the bolts back up. Make sure it tight enough and stable.
Now take your tires and remove the dust cap from the valve system.
Attach your bicycle pump to the valve and start to inflate once correctly attached.
Inflate your tires to 45-50 psi before removing the pump and putting the dust cap back on.