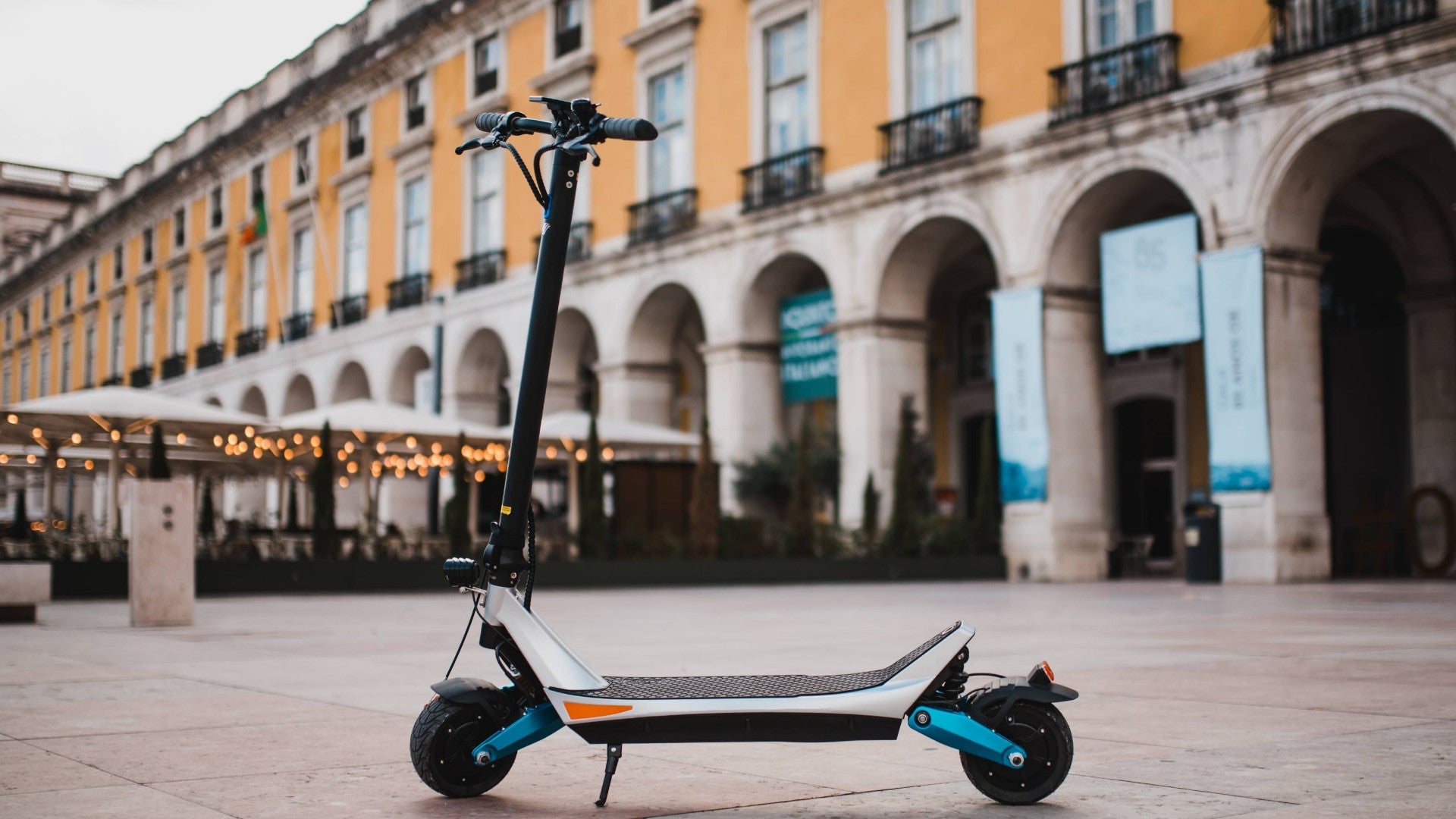 Electric Scooter Riding: 7 Scooting Routes In Florida This Autumn
Autumn is a lovely time of year to get on your electric scooter and explore some trails. With hundreds of days of sunshine and warm temperatures all year, Florida offers numerous miles of road through beach towns, lively cities, and unexploited natural areas. 
If trails in other parts of the country don't catch your fancy, you should try Florida. It has several side attractions as well as routes. Florida is the home of Walt Disney World, the most well-known theme park in the world. There are hundreds of lakes, making Central Florida a fishing haven, and without a doubt that it's one of the most popular tourist points in the country. It helps to learn tips for scooting tours in Autumn before you embark on your trip.
We have narrowed a list of seven e scooter routes in Florida that you should visit:
From Miami to Mile Zero
You can start your electric scooter for adults riding next Autumn by beginning from Miami beach towards Mile Zero. With Varla motorized scooter, you should go through Southern Glades trails with rugged terrains without stress. The path is excellent for running, hiking, and bird-watching. Because these routes are directly in the sun, pack sunscreen. If you want to venture further from the usual path, there are several additional trails. Along the way, it's possible to see a wide range of wildlife, including alligators and a dazzling array of bird species. 
You may take a break at a little restaurant off the highway, unwind, and have some delectable fish. Once you get to Mile Zero, your riding may have ended; however, your adventure has only just begun. Mallory Square is constantly bustling with activity, or you might rent a boat and spend some time out on the ocean. You're sure to love these stunning surroundings however you decide to explore the area. Or you could charter a boat and spend some time on the water. Whatever you choose, you're guaranteed to enjoy this beautiful scenery as you explore around on your scooter.
Ocala National Forest 
Florida is much more than its beaches. There are several trails you can go electric scooter for adults riding, such as the Ocala National Forest. This location is one of the best scooter riding areas as the trails run throughout the forest, offering opportunities to explore the natural beauty while on your best electric scooter. This location is at the heart of Florida, and you can ride under the shade of trees. Ocala National Forest is conveniently located between Interstate 95 and Interstate 75, making it accessible from anywhere in the state. This national forest has campgrounds, recreation areas, and lakes. 
If you're scooter camping, you can spend the weekend in the woods and explore other minor roads along the area with family or friends. There are other side attractions in this area, like the Lake George State Forest and the Ocklawaha Prairie Restoration Area, you get to explore reserved areas. Also, this forest has natural springs and small towns that feel worlds away from the hustle and bustle of big-city living.
The Panhandle's Hosford Highway 
With the continual commotion in places like Miami, Orlando, and Jacksonville, it's simple to forget that the panhandle is a distinctive area. Everything you need for a riding adventure in the heart of Old Florida is in this picturesque location with forests, coasts, and rivers. This route condenses all of Florida's best features into a 70-mile excursion. Before approaching the Apalachicola National Forest in the south, you pass through a piece of the Robert Brent WMA. As you descend, you will see the Apalachicola River, wildlife, and the environmental region.
Get the Varla All Terrains Electric Scooters that offer more mileage, and take another trip to the Apalachicola National Forest or Tate's Hell State Forest to further your quest. Anywhere between the villages of Telogia and Sumatra, you can take a detour into the Apalachicola National Forest or Tate's Hell State Forest to continue your journey and explore more. It would help if you traveled this path at your leisure, occasionally stopping to take in the solitude.
Manatee/Sarasota County Coastline 
The Gulf Coast of Florida has some of the most excellent beaches. While you can go to a different beach every weekend, you can take a day to explore the beaches and scenic splendor of Manatee and Sarasota Counties. Go with friends and start your scooting trip at either Nokomis Beach or Manatee Public Beach, west of Bradenton, and you can get here by using Interstate 75 as a landmark. You pass through parts of the Tate's Hell State Forest, the Apalachicola River Wildlife, and the Environmental Area as you go down. 
Anywhere between the villages of Telogia and Sumatra, you can take a detour into the Apalachicola National Forest or Tate's Hell State Forest to continue your journey and explore more. It would help if you traveled this path at your leisure. After leaving through the John Ringling Causeway, travel briefly on Bayfront Drive to US 41, then turn back toward the west at Siesta Drive from US 41. You can continue your oceanside cruise from Siesta Key via Siesta Drive.
Ozello Trail
You may enjoy a beautiful ride on Ozello trails any day of the year. The Gulf Coast community of Crystal River, about 80 miles north of Tampa and south of Gainesville, is where you must go. The Ozello Trail goes through the leisurely curves of the Crystal River Preserve State Park to the west of the roadway. Midway through your journey, you will reach a little section of town as you cross the Salt River. You can get fresh seafood at Backwater Fins or supplies inside Island Out when you're hungry. Continue riding if you want while admiring kayakers navigating the waters as you ride along the trail. 
As the road curves northward near the Ozello Trail's terminus, continue to follow it. Nemesis Corner is a short pull-off that brings you near the water's edge. Animal lovers who let their canines swim in the water might join you. The trail terminates directly at the Ozello Community Park, so if you keep riding, you'll get there fast. This park is a well-liked location for casting a line or launching a kayak, but you can relax and take in the natural beauty of Florida.
Scenic SR-13 / North St. John's River 
The St. John's River spans more than 300 miles, making it Florida's longest river. However, you could navigate through a dozen counties to see every inch of it. Planning a riding route on one of the river's most picturesque sections is advisable. Your journey will start in Jacksonville, next to Chuck Rogers Park. Picking up SR-13 at its intersection with Interstate 295 provides another convenient reference point.
Although SR-13 is a bustling, wide road, it soon becomes a quiet two-lane street. Traveling from north to south is advisable to make the journey simpler as you ride on your electrical scooter. Start your adventure, however, immediately above the town of Hastings, close to the Deep Creek Conservation Area, if you want to go the other way. This path follows a tranquil river through the sleepy serene cities and parks, which is an ideal place to unwind. The best rides occasionally emphasize the process rather than the endpoint.
Tamiami Trail 
One benefit of Florida is that you can spend a day traveling between the Atlantic and Gulf oceans. You can pack your saddlebags for a trip down the Tamiami Trail if you're searching for a route that will take you from coast to coast. US 41 traverses the length of Florida's western shore from the Georgia border to Naples. The trail narrows to two lanes just after Naples and turns east, allowing you to speed into Miami's downtown. 
To see the new swamps home to the native animals, you must ride the Tamiami Trail. The Everglades, which are home to alligators, flamingos, panthers, bobcats, foxes, deer, and many different bird species, are directly traversed by this trail. The Tamiami Trail offers a view of Florida and highlights the native animals that developed here long before the Mouse appeared.
Conclusion
From beginner trails to technical obstacles, Florida is an ideal scooting destination that will take you on one of the most incredible rides ever. With so many beautiful sceneries, you can enjoy fantastic rides through any listed routes. In addition, Varla Electric Scooters help you to cover more distance quickly, but you must know how to protect yourself during scooting through Florida.
---
---
Share Article
Newletter
Promotions, new products and sales. Directly to your inbox.
Lastest Blog Post
Category