Along with EV's, electric scooters are the way of the future for city commuters. Whether you need a ride to work or school, or you just for an adventure – electric scooters can get you there quickly!
Can you carry a heavy load on an electric scooter? The short answer is yes, depending on the payload capacity and quality of the electric scooter. Do thorough research before buying an electric scooter and make sure it fits your lifestyle.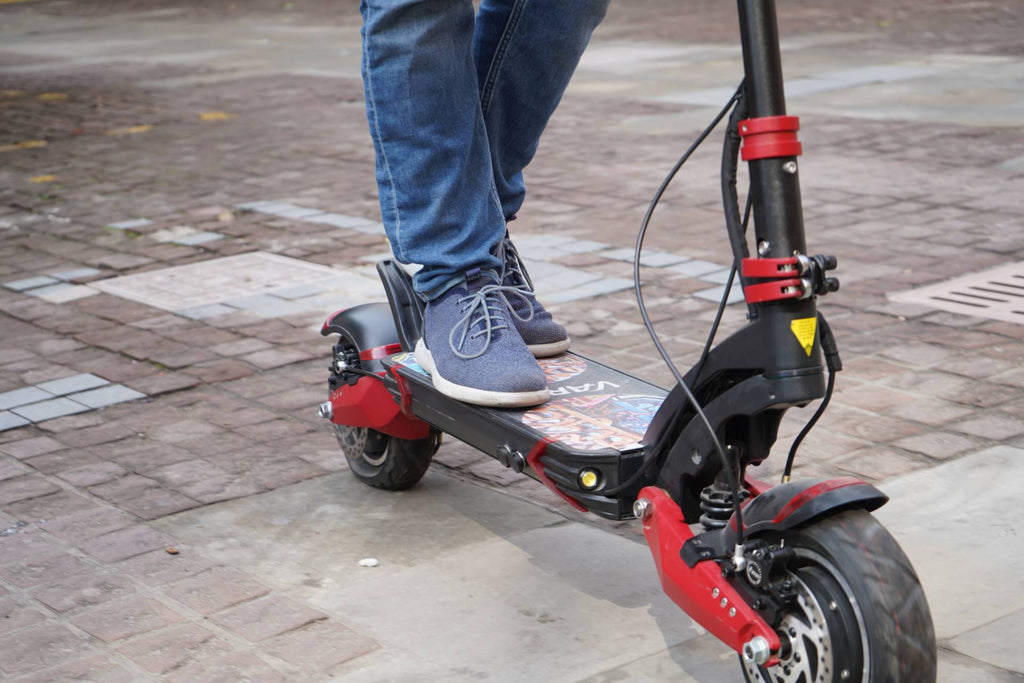 The Average Carrying Capacity of an Electric Scooter
Electric scooters all vary in size, shape, range, and speed. A significant contributing factor to the carrying capacity, the distance it can travel, and the speed of an electric scooter will depend on the quality and specs. If the e-scooter got poorly made, you would have problems with the payload, range, and overall performance of the electric scooter.
The weight limit of a popular electric scooter will depend on the brand. On average, electric scooters carrying capacity will range from 220 lbs to 265 lbs. Electric scooters shouldn't get ridden by people who weigh more than the recommended weight. This ensures that the scooter's performance doesn't get compromised. If you are on the heavier side or carry heavy loads during your commute, consider the carrying capacity when shopping for an electric scooter.
Benefits of a Heavy-Duty Long-Range Electric Scooter
Heavy-duty Varla electric scooters will carry heavier riders and ride on most terrains such as uphill or off-road. For instance, if you have an electric scooter with a 1,000-watt motor, the e-scooter can comfortably handle someone who weighs 250 lbs. Another benefit of a heavy-duty electric scooter is the specs are better. The suspension is of a higher quality and will give the rider a smoother commute.
The only drawback to having a heavy-duty electric scooter is that they tend to be more expensive, and they get made heavier than other commuting scooters making them harder to carry. The weight can range from 25 lbs to 85 lbs or more. The stronger the frame and larger the tires, the heavier the e-scooter will be. Some riders might assume portable and extra light-weight e-scooters because they aren't sure if they can support their weight.
So, why does the weight limit of an electric scooter matter?
It matters because you might be someone on the heavier side, and you want to ensure no limitations or performance issues. Also, many riders want to be able to carry a backpack with their belongings or shopping bags.
What is affected when you ride with a heavy load?
When you add extra weight to the electric scooter, it could exceed the manufacturer's weight limit recommendations and damage it. It could cause damage to the popular electric scooter's frame, battery life, speed, and aggregate tire wear.
If you exceed the weight load of an electric scooter, one of the most frustrating things that can happen is the effect on the range. If you can travel up to 40 miles, when you exceed the load, you can possibly only get 25 miles. Be mindful of how much weight you will regularly have before purchasing an electric scooter.
Can I carry a load on an electric scooter?
Yes, depending on the rider's weight and the electric scooter's payload capacity. If the rider is 200 lbs, you can carry a heavy backpack with ease. As long as you stick to the manufacturer's recommendations for max load, you can carry a heavy load without affecting the electric scooter's performance.
The Best Heavy-Duty Electric Scooter and its Payload Capacity
The best heavy-duty, long-range electric scooter is the Varla Eagle One, hands down! It consists of everything riders are looking for in an e-scooter. Here's why:
Long-range: The Varla Eagle One e-scooter has a range of 40 miles. Never get stuck needing a charge with this long-range.
Heavy-duty: The frame is made from an aluminum alloy, so it will never bend or break.
Motor: Not one but TWO x 1,000-watt motors so you can ride all day without a hitch.
Climbing angle: Go up inclines of 30 degrees.
Speed: Top speed of 40 mph, so your commute is never dull.
Payload capacity: Can hold riders of approximately 265 lbs and a max load of 330 lbs.
Tires: 10 x 3-inch pneumatic tires to carry the load and for off-road riding.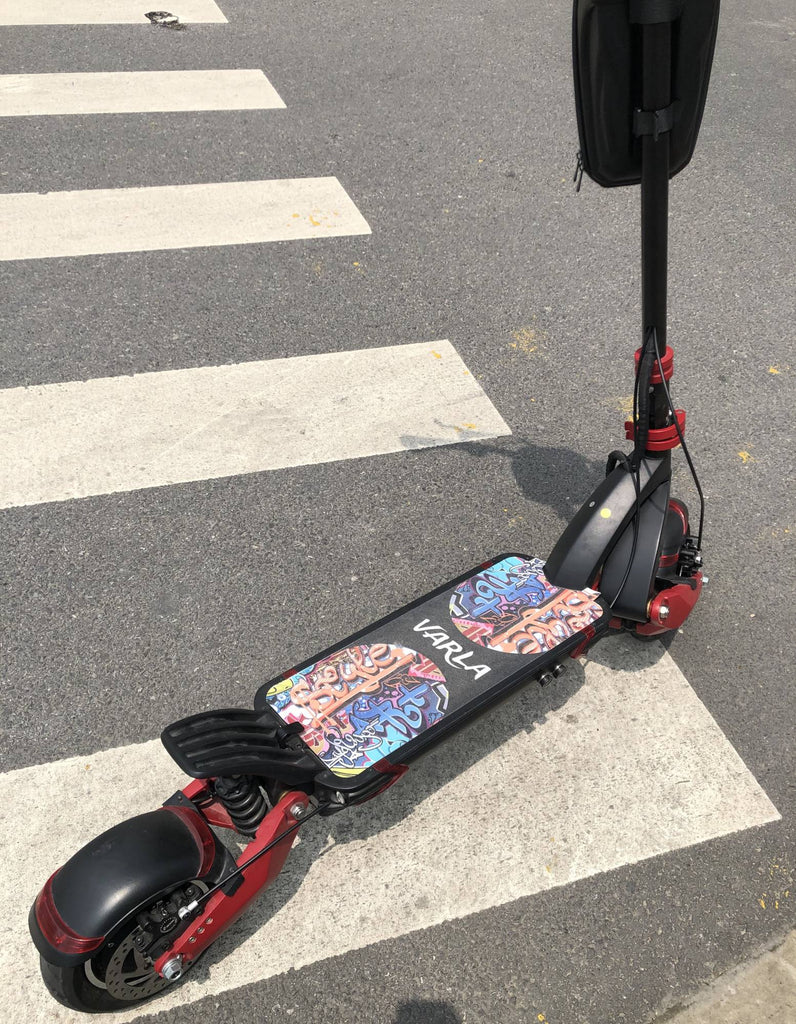 Whatever your riding needs are, the Eagle One won't disappoint. Whether you are riding the e-scooter for your daily commute and want to skip the traffic, or you love outdoor excursions, this is the ultimate ride for you.
If you have the Eagle One and weigh 220 lbs, you can carry a load without affecting the performance of the popular electric scooter.
Worried about the range? Don't! You get a 40-mile range and an average charge time of 8 hours. If you plan to purchase a second battery in the accessories store, you can cut the charge time in half with the dual charging capabilities.
The Bottom Line
Varla electric scooters are a lot of fun, and you can ride with a payload capacity of more than 265 lbs without the performance of the e-scooter being affected. With it being a heavy-duty and long-range electric scooter, you can travel further and carry your belongings where ever you choose.
With the electric scooter market booming, you should ensure that you know what you are buying. Look at the material of the frame, motor quality, range, speed, and payload capacity. Compare them with your needs and determine if you plan on doing short slow commutes or still want to enjoy the occasional off-road adventure. Maybe you go hard all the time – choose an electric scooter for your lifestyle.
Don't let there be limitations to buying a high-quality electric scooter! Buy your Varla Eagle One today!