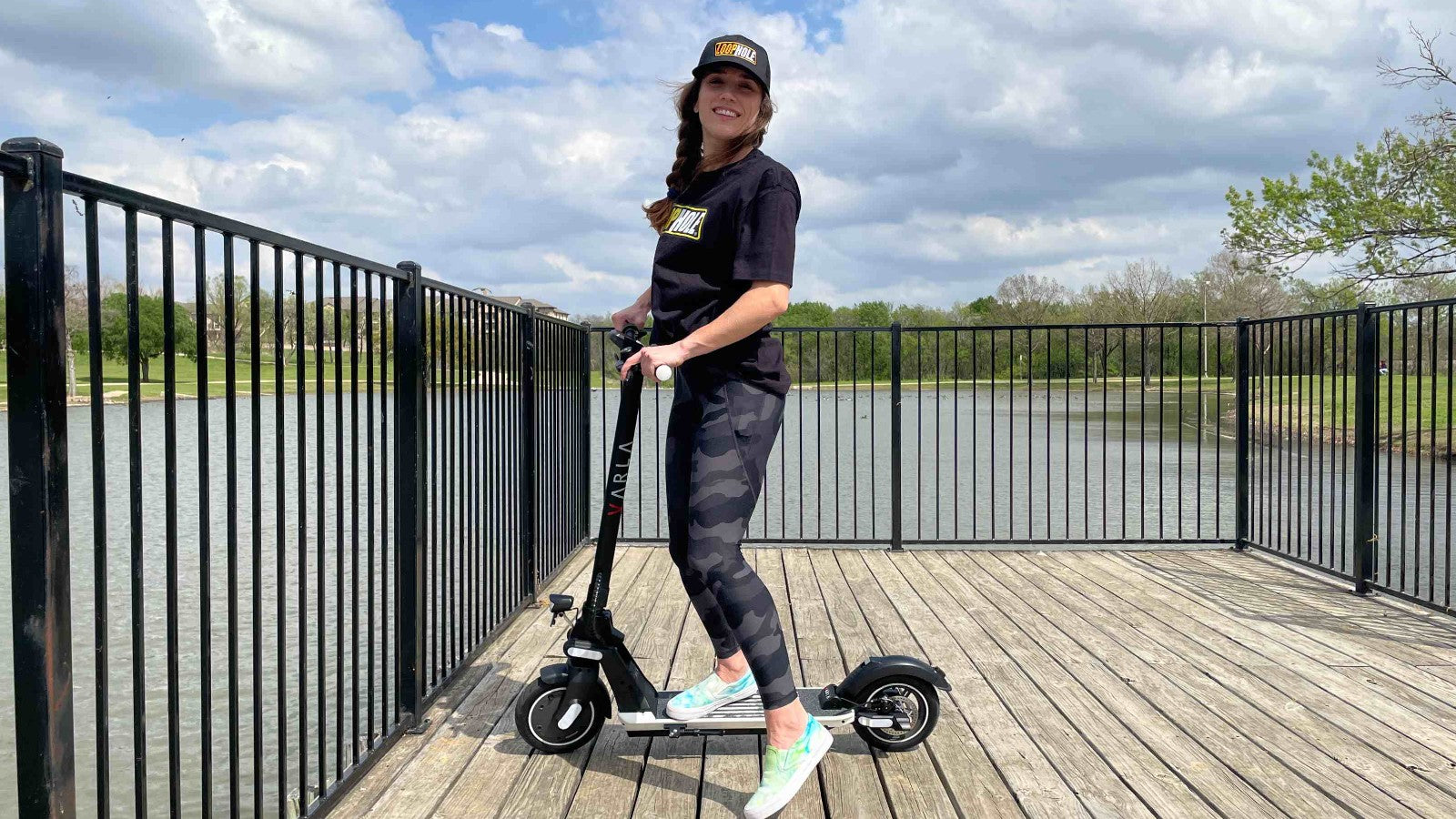 Surprise Mom With a Green Mother's Day Gift - A Commuter Escooter!
Mother's Day is just around the corner, and you're probably looking for the perfect gift for the special woman in your life. Why not surprise your mom with a green gift she'll love this year? A commuter electric scooter!
Commuter scooters have proven to be the height of a fun ride for eco-friendly people. Your mom could use a dose of the numerous benefits an e-scooter provides. Everyone knows how picky mothers can be. Therefore, knowing what to look out for when choosing the perfect electric commuter scooter for your mom is quite important.
Mother's Day and the Green Gifts
Every Mother's Day is an opportunity to express your profound gratitude to all the women who have supported you through good times and bad. Of course, there are many ways by which you can appreciate their effort over your life; however, going the green route on long range escooter  would add even more significance to the event. 
It is a universal acceptance that "green" is a color that represents growth and development. Therefore, getting your mom a green gift makes great sense. Giving your mother an eco-friendly gift demonstrates your love for her. In the same vein, you contribute to preserving the environment. Also, a commuter scooter is the ideal environmentally friendly gift. It is practical, and your mom would enjoy the time on the road with the wind in her hair.
Why a Commuter Escooter Is the Perfect Gift for Mom
1. Increased Mobility and Independence
One significant advantage your mom would get from an electric commuter scooter is more mobility and independence. Of course, moms love to move around. With lots of things to do: finish the dishes, send an email, chat with the next-door neighbor, pay the bills, finish painting her nails, buy a dress for an outing, schedule next-day priorities, feed the cat, post pics on Instagram, the list can go on and on. Would it not be beautiful and thoughtful to give them a gift to increase her mobility and independence?
She can significantly cut off all those times wasted while waiting for the bus or walking to the subway with a foldable moped scooter, which she can easily travel around with. She can now decide her schedule and also take pride in the fact that she's contributing to a cleaner and safer environment for her children and generations yet unborn.
2. Environmentally Friendly Transportation Option
So, it's no news that the thousands of cars on our roads contribute immensely to pollution and adversely affect our environment. Motor scooters provide a sustainable alternative to these fossil fuel-depending cars, with little or no adverse environmental effects. So, the choice concerns whether the environment is important to you or your mom. Getting her commuter scooter would light up her face with a defining and unforgettable smile if it is. Of course, that would also mean that she will save money on gas which is always a plus in today's economic environment.
3. Health Benefits of Escooter Commuting
Motor scooters also offer numerous health benefits, especially for adults. Time spent riding an adult scooter is a low-impact form of exercise professionals have said would improve cardiovascular health, boost energy levels, and reduce stress. It's a great opportunity for your mom to get outside and breathe in fresh air and sunshine, improving her mood and general welfare. Additionally, your mom can promote a healthier and more active lifestyle by using a long range escooter  for short trips rather than a car or public transportation, increasing her daily physical activity.
How to Pick the Right Commuter Escooter for Your Mom
Getting a green Mother's Day gift is a great option. However, here's how to decide on the right commuter e-scooter that suits her needs.
Consider Your Mom's Commuting Needs
When deciding on the best adult scooter for your mom, you need to ask some basic questions: how much traveling or moving around does your mother do? Are her travelings limited to her immediate community, or would she still need to take the e-scooter with her on public transport? Also, does she need to take the e-scooter over a flight of stairs to store it in her apartment, or she has a yard with a perimeter fence? Similarly, what does her community terrain look like? Does she live on flat grounds or on hilly slopes? Here is the 5 factors that show how to Choose Scooter for Climbing?
Getting a scooter that reflects answers to these questions would show how much thought you put into getting the gift, which automatically increases its value to your mom.
An motor scooter long  battery life, like the Varla Pegasus City Commuter Electric Scooter, can go up to 28 miles on a single charge. That makes it very suitable for your mom if she needs to travel long distances. Consider a foldable scooter, like the Varla Wasp Electric Scooter, that she can easily fold and store if she needs to take her scooter up and keep it in a tiny apartment. However, If she needs to travel through mountainous terrain, search for an adult scooter with a strong motor, like the Varla Falcon Electric Scooter, which has a 500W motor and can travel up to 22 mph.
Look For Features That Will Make Commuting Easier and More Enjoyable
Of course, you would want your mom's journey to be easier and more enjoyable. It is, therefore, important that you consider the following features when choosing a commuter scooter for her:
A robust suspension system can improve ride comfort on jerky roads. The Varla Wasp has a rear suspension system, whereas the Varla Pegasus and Varla Falcon feature front and rear suspension systems.
Safety depends on good lighting, especially if your mother rides at night. Varla Pegasus, Varla Wasp, and Varla Falcon have LED headlights and taillights. At the same time, Varla Falcon's are also made of brilliant integrated LEDs.
For safety, a reliable braking system is necessary. The Varla Falcon features a single electronic disc brake. In contrast, the Varla Pegasus and Varla Wasp each have two hydraulic disc brakes.
Your mother may find tracking her speed and battery life easier with a clear display. While the Varla Pegasus features a sizable LCD panel, the Varla Falcon and Varla Wasp use LED screens.
5. Research Reputable Brands and Read Reviews 
It's crucial to conduct reliable brand research and read customer evaluations before selecting an e-scooter for your mom's commute. The motor scooter industry respects Varla as a durable, high-quality adult scooter. Over the years, Varla products' performance, build quality, and customer service have received rave reviews. Consider the manufacturer's warranty and customer service. E-scooters from Varla come with a one-year warranty, a 30-day return policy, and free shipping.
Safety Considerations for Mom's New E-scooter
Getting your mom a scooter is not enough. You should also get her appropriate safety gear, like a helmet, to ensure her safety while riding her adult scooter. Safety should always be her top priority when she takes it out for a ride.
Riding with caution is important too! Encourage her to start with shorter trips until she feels comfortable on the foldable moped scooters. 
3. Regular checks for maintenance: 
It's also essential to regularly check the brakes, tires, and lights to ensure they are in excellent condition and perform necessary repairs before getting on the road. 
She should also stay alert while riding by being aware of her surroundings - safety is key! Simple precautions like this allow your mom to fully enjoy the benefits of her new e-scooter without fear of an impending accident.
How to Get Mom Started With Her New Commuter E-scooter
To help your mom get started with her new Varla adult scooter, ensure she reads the user manual and familiarizes herself with the controls and features. Show her how to charge the battery correctly and fold and unfold the scooter if it's a foldable model. Take her on a few practice rides in a safe and quiet area, and encourage her to start with shorter trips until she feels comfortable with the adult scooter. Additionally, remind her always to wear a helmet and follow all traffic laws and regulations while riding.
Conclusion
Surprising your mom with a Varla Pegasus, Falcon, or Wasp e-scooter for Mother's Day is a unique and practical way to show her how much you care. With increased mobility, health benefits, and eco-friendliness, it's a gift she'll love and appreciate for years to come.
---
Related Product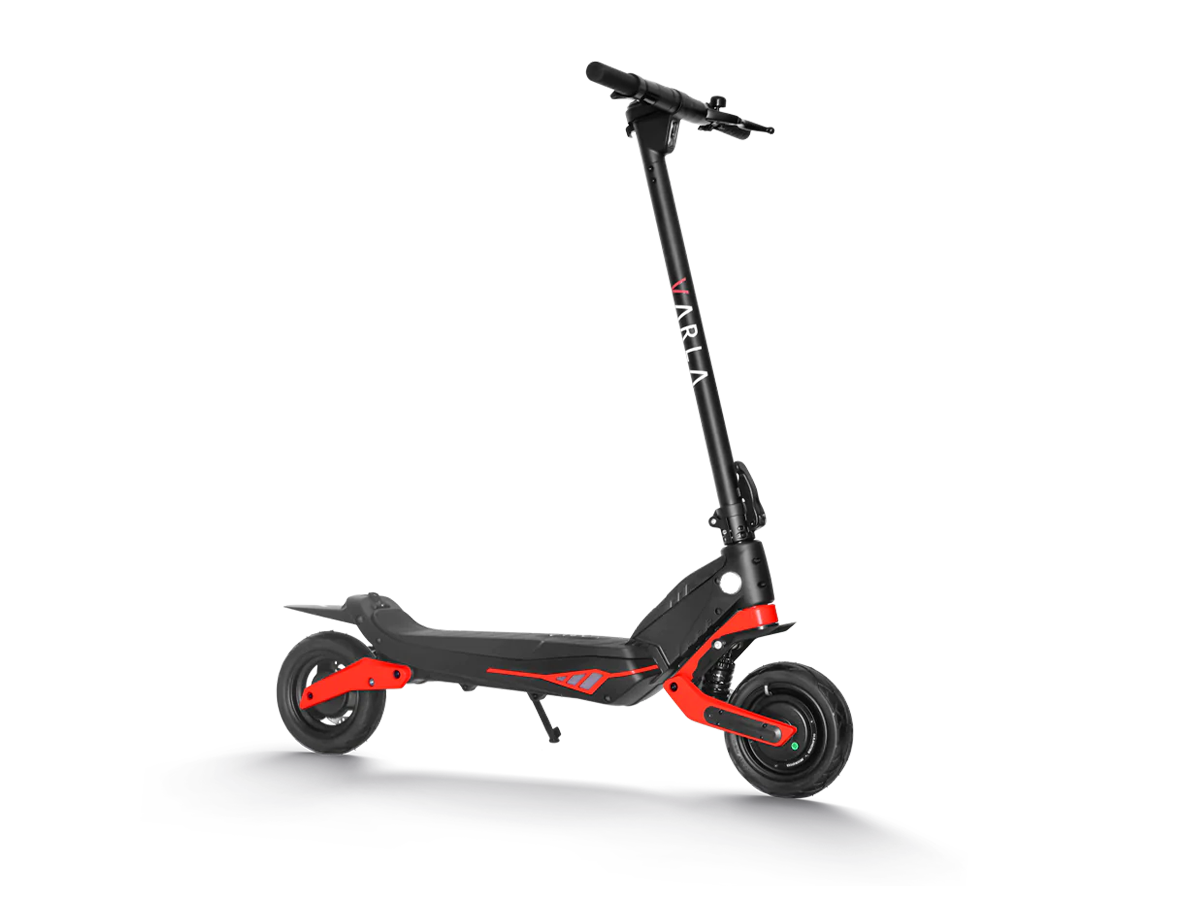 Falcon Urban Commuting Electric Scooter
---
Share Article
Newletter
Promotions, new products and sales. Directly to your inbox.
Lastest Blog Post