Electric scooters are one of the most versatile modes of transportation available. They are designed to fit just about any lifestyle. Whether you commute to work in a city or want to get off-road on a camping trip, your Varla scooter will get you where you need to go. In this article, we'll discuss the 8 most popular ways that people use their electric scooters.
Before we jump into our list, it's important to note that every rider is responsible for knowing the laws and regulations regarding electric scooters in their area. Some places are still warming up to the rising trend of electric scooters and may have some restrictions on where you can ride. Make sure that you understand these rules to avoid breaking any laws or potentially getting a ticker or fine.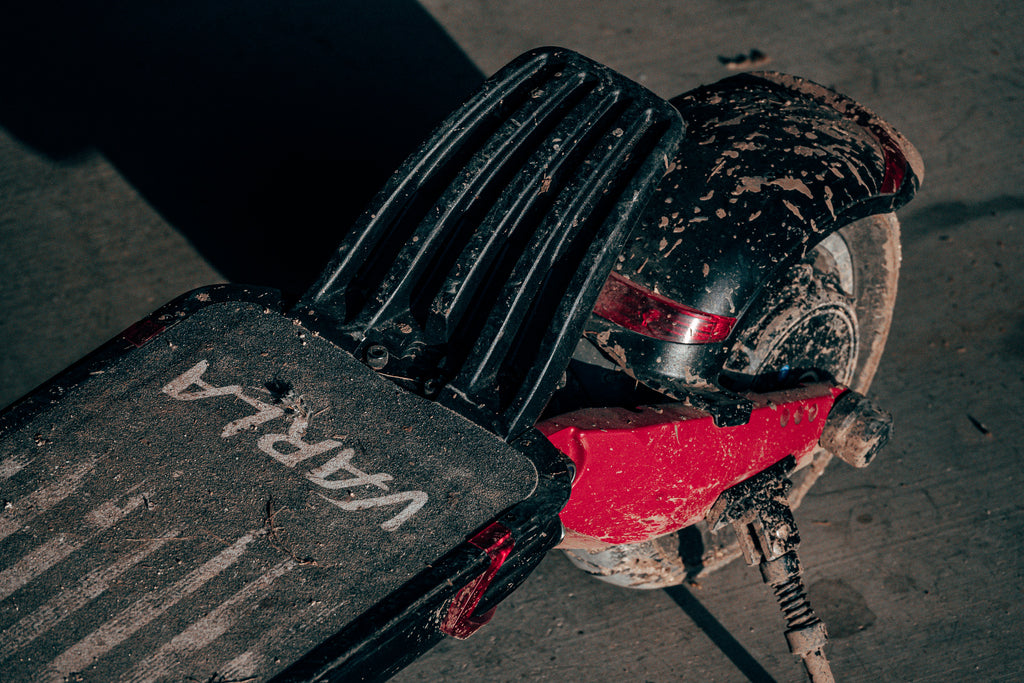 Top 8 Popular Uses for an Electric Scooter
Commuting to Work
One of the most popular uses for an electric scooter is commuting to and from work. This is especially true as more and more people flock to urban areas. Not only are electric scooters an affordable mode of transportation, but they can easily be taken on public transportation if your commute is too long for a scooter alone. Simply fold it up and carry it onto any bus or train.
Each year, nearly a million people ride to work on a bicycle. While this is an eco-friendly and healthy way to travel, it can be a hassle in nice work clothes such as a suit or dress. With an electric scooter, you can avoid arriving at the office drenched in sweat and don't have to worry about packing a change of clothing.
Going to School or University
An electric scooter is perfect for both high school and college students. First, you don't need a driver's license to operate a scooter. They are also significantly cheaper than owning a car which is helpful for students who need to keep their expenses low (According to Nerdwallet, the average ownership of a car is approximately $9,500 including fuel, repairs, taxes, and insurance).
Many college campuses are huge and electric scooters can also reach areas of the campus that can't be reached by car. With a scooter, you'll never have to worry about being able to make it across campus in time for your next class.
Riding to the Gym
It takes a lot of effort to get off the couch and head to the gym. Think about all the excuses people make to avoid going. A scooter helps make getting to the gym easier. With a top speed of 40 miles per hour, you can maximize the amount of time that you spend working out. Since most gyms have bike racks available for their members, you can easily lock yours up while you work out.
Shopping or Running Errands
An electric scooter is a convenient way to get your weekly errands done such as picking up a couple of items at the store or mailing a package. Unlike using a car, you won't have to spend time looking for parking or being stuck in traffic. A scooter also allows you to quickly run in and grab what you need.
The only challenge with an electric scooter is the storage space. You'll probably need a small bag or backpack to carry your purchases. You won't be able to carry a full week's worth of groceries, so larger shopping trips may require a vehicle.
Roadtrips or Camping
If you are planning a road trip or going camping, an electric scooter is the perfect portable mode of transportation. Not only will it easily fit in your RV or car, but you will have a way to get around when you get to your destination. For riding in rough terrain or trails around your campsite, the durable Varla Eagle One will get you where you need to go.
Walking Your Dog
Some dog breeds require a lot of exercises each day. For example, a Siberian Husky can easily run 10 to 20 miles at a time. This might seem like a lot, but an electric scooter can help you keep up with your pet and ensure they are getting the exercise they need.
Along Beaches or Boardwalks
If you live in a coastal city, you probably enjoy long walks along the beach. Many places have bike and pedestrian-friendly boardwalks along their coasts. An electric scooter is a great way to enjoy the view without overexerting yourself. Since many beachgoers set up near parking areas, an electric scooter can help you zip away from the crowds.
Just for Fun
Do you really need a reason to ride an electric scooter? In addition to all the useful places you can go, sometimes it's nice to just ride for fun. Maybe you want to tag along with your kids who are riding their bikes through the neighborhood or you want to explore a new park.
Choose the Electric Scooter that Adults Love
Varla's high-performance electric scooters are built to get the job done. Specifically designed for adult and heavy riders, our models can be used in urban (Pegasus model) and offroad (Eagle One model) applications. Not sure which model is right for you? Talk to one of our helpful customer service representatives about your lifestyle.