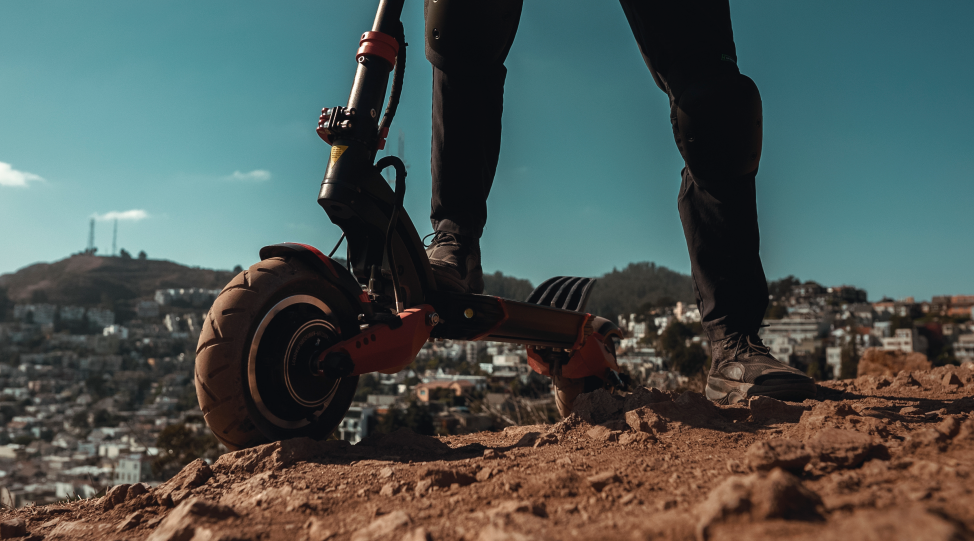 Tips for Off-Road Electric Scooter Riding
October is here! No longer as hot as summer, it's time to venture out with electric scooter! See the good weather outside, can't wait to set off. But please, wait a second. Before you go, be sure to plan your trip in advance. Check the weather and route, don't forget to tell your family and friends. If you are planing your first off-road riding, it is best to travel with friends and start at the outskirts of your city, and then explore further places! Now, let's read on and see these tips for an off-road riding!
Before You Go
6 Things Of The Scooter You Need To Check 
Before you go, check the components of the scooter (see the following points), so that it can finish an outdoor adventure with you!
Tires
The most important thing is to check the tire pressure and appearance before setting off. First, ensure that the tire pressure reaches a range of 35 to 50 psi. Secondly, check the tire surface to see if it is in good condition. Don't be negligent!
Battery
You definitely don't hope that the battery runs out when you ride in the halfway. Please remember to fully charge the electric scooter, it's better if you can set an alarm clock to remind you. Let it have a full battery, and accompany you to adventure all day!
Shock absorption
Check the shock absorption, keep it stable, and tighten the screws in case it looses. Second, clean it and check if there is anything stuck in the shock spring.
Brakes
The performance of the brakes is extremely critical. If scooters equipped with an ABS system are safer, such as
Varla Eagle One
, which is more suitable for off-road riding. Before you set off, make sure that the brakes are in the best condition. First, check the brake lever to see if there is any abnormal noise. If it has, investigates the cause. Then, clean the brake discs. Last, test whether the brakes are working well.
Lights
No matter when you plan to travel outdoors, it is necessary to ensure that the lights on the scooter work normally. If you have any lights that can be placed in the scooter, install them as much as possible. The lights can illuminate the road in dim conditions, making your riding safer.
Lock clamp
The last step to check is lock clamp, make sure that they are all buckled in the proper position. It can ensure that the stem will not be folded during riding, which improves the safety. Okay, the above 6 points, about checking the condition of electric scooter is over. Next, let's take a look at what personal equipment you need to prepare!
Personal Equipment You Need To Prepare
Even if it is a short outdoor exercise, it is very necessary to prepare a large-capacity backpack. And bring your phone, portable power bank, and water. In addition, we highly recommend that you should wear long sleeves and long pants to avoid injury from being scratched by branches. In an off-road riding, we should pay more attention to our own safety. Helmets, gloves, and a full set of protective gear are essential. If you don't have it yet, let's see
our store
, we have made full preparations for you! If you are looking for a high quality off-road scooter,
Varla Eagle One
will be your excellent choice, and don't forget to wear a set of
protective gear
when riding!
At this point, we have completed the preparations before riding the electric scooter off-road. Let's read on and see these tips for your off-road electric scooter riding!
During The Ride
Focus on road conditions
Off-road roads will certainly not be as flat as urban roads, and it will be more complicated, so please focus on the changes in rough terrain during the ride.
Check the scooter again
It's unwise if you don't examine the condition of your electric scooter during a full off-road ride. We suggest that you better be able to look over it when you have already ridden halfway. It will let you timely troubleshoot potential problems so that your outdoor travel is more successful!
Focus on battery
While hitting the trails happily, don't forget the battery. Please estimate the riding distance and return on time!
After The Ride
After playing in the wild all day, don't forget to take good care of your cycling partner!
The first thing is to clean your electric scooter. After an off-road riding, the scooter will definitely be stained with dirt, weeds or pebbles. Please clean them up in time. Pay special attention to the brake discs and wipe them carefully with a soft cloth. For maintaining good performance, be sure to clean the entire scooter body carefully!
Examine the condition again
After an exciting off-road trip on the scooter, it is necessary to examine the performance of each important component and whether it can work normally. If it is damaged, please repair it as soon as possible!
Charging
The last step is to plug in to fully charge, and get ready for your next trip! The above tips that you need to note for a whole off-road riding. If you've already prepared, let's go with
Varla Eagle One
, conquer all terrains! Check out more helpful tips from Varla Scooter:
---
Related Product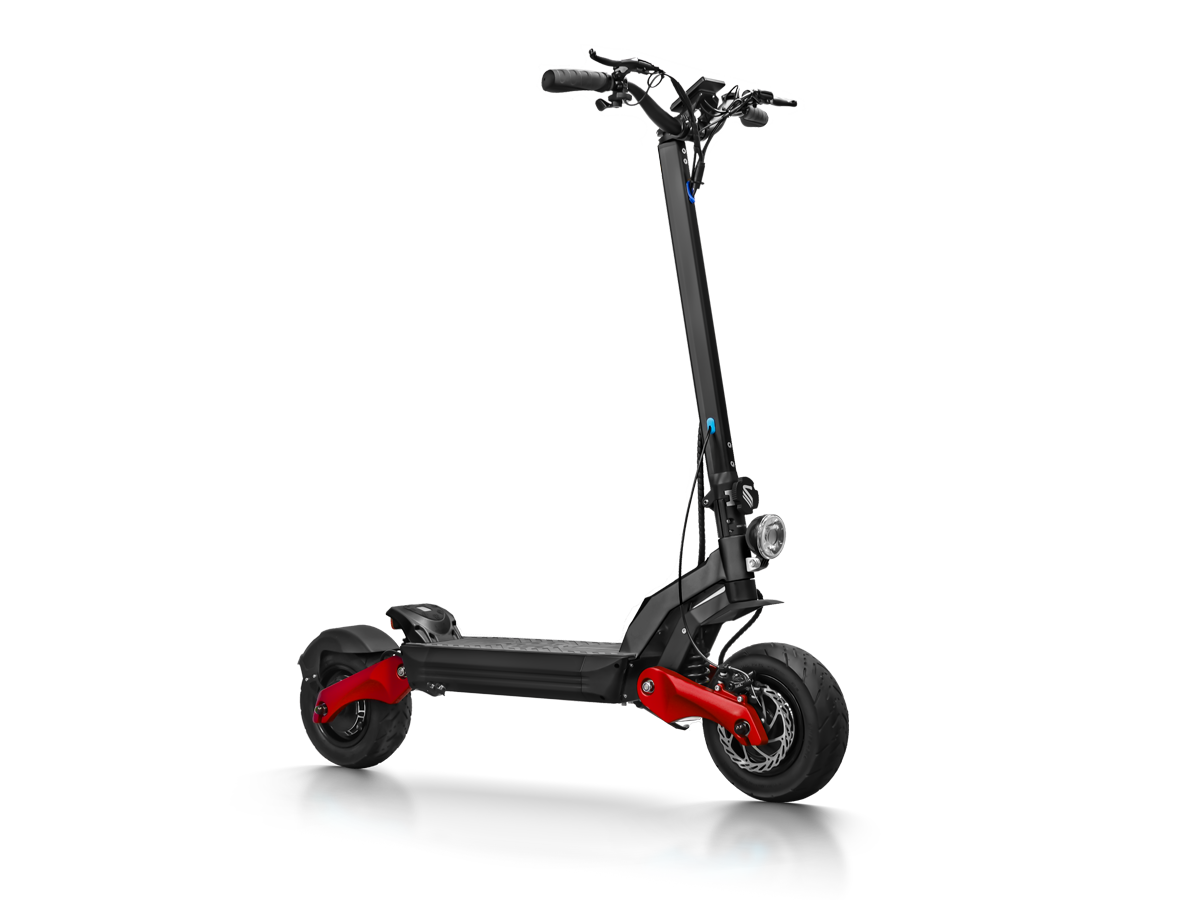 Eagle One PRO All Terrains Electric Scooter
---
Share Article
Newletter
Promotions, new products and sales. Directly to your inbox.
Lastest Blog Post