Electric scooters have been popular in the United States, so what should you know when riding an electric scooter? Varla Electric Scooter prioritises the safety issue, so today, we'll talk about the traffic rules of riding an electric scooter in the United States to help you guys safely.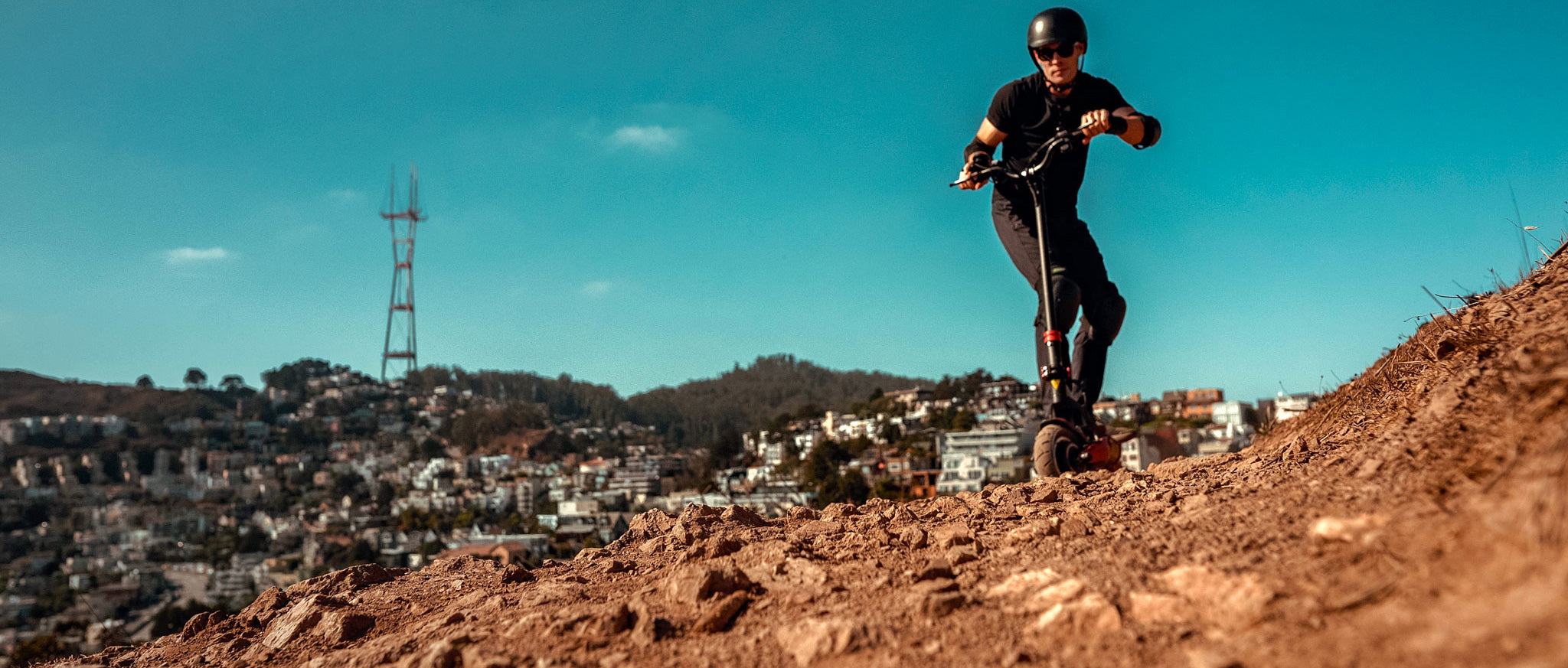 According to U.S. regulations, different states own diverse rules for riding electric scooters.
For example, according to California's regulation, scooter riders must be 16 years older and need a valid driver's license to ride a scooter. Wearing a bicycle helmet is a must. You can not have passengers and should follow the same road rules as cars. The electric scooter must have brakes, may not have handlebars raised above the operator's shoulders, and have a headlight, taillight, and side reflectors if riding at night. If the posted speed limit is over 25 mph (40 km/h), riders cannot ride on sidewalks or streets unless in a Class II bicycle lane.
Michigan laws treat electric scooters similarly to bicycles. They are typically allowed on sidewalks, bike lanes, and roads.
In Washington, D.C., electric scooters are classified as Personal Mobility Devices and are therefore not considered motor vehicles. This means no inspection, license, insurance, or registration is required. Additionally, this means that electric scooters are allowed on the sidewalks, and helmets are not required.
In Atlanta, electric scooters are considered Electric Personal Assistive Mobility Devices, meaning they can be used on sidewalks and highways where the speed limit is 35 miles per hour or in the bike lane. The law also specifies that users of Electric Personal Assistive Mobility Devices, including electric scooter riders, "have the same rights and duties as prescribed for pedestrians."
Given that the laws regarding electric scooters vary from state to state, if you want to know more about the rules, please refer to your local government.
Believe all of you are interested in owning an electric scooter! When your expected scooter is coming, I guess you can't wait to hit the trail with the scooter. Before you go, we suggest you wear items as follows and bear the rules to allow you a safe ride while enjoying our Varla Off-road scooter.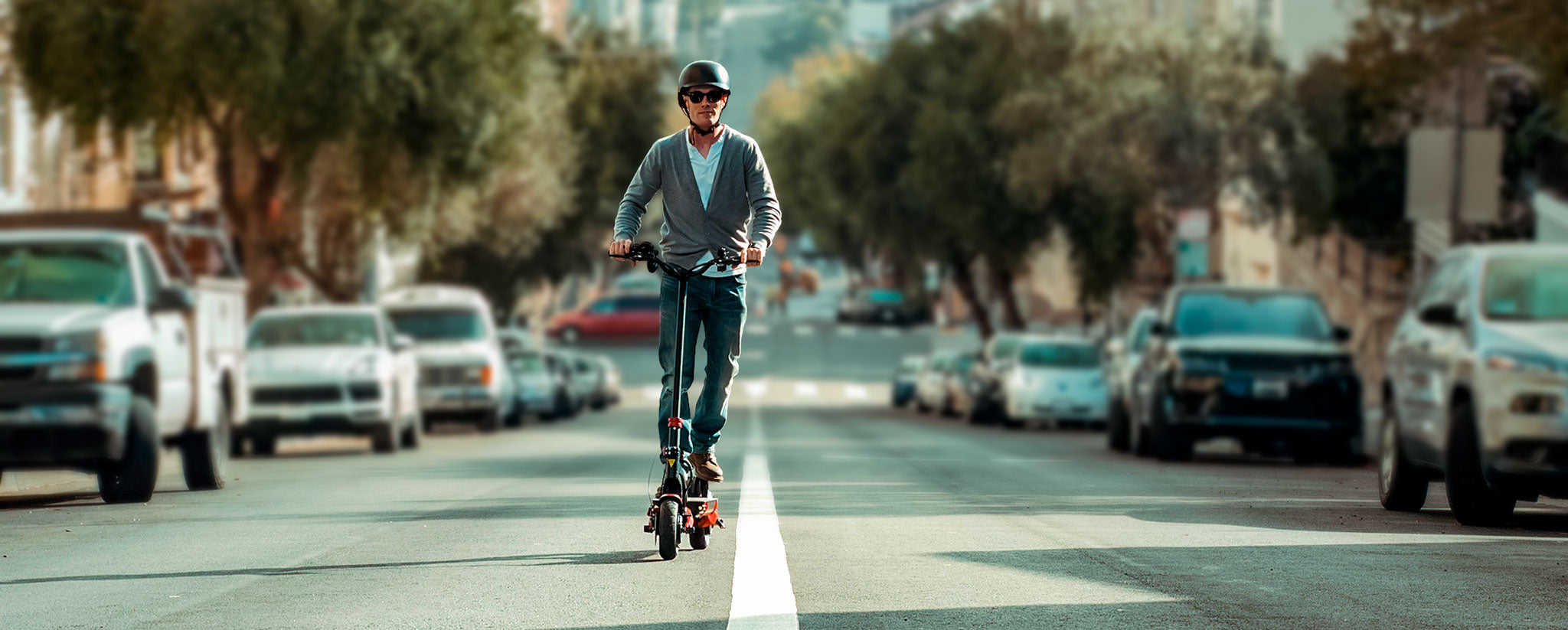 Wear a helmet!
In most areas, electric scooters have the same rules as electric bicycles or motorcycles. We researched the rules of different states and got this information:
| | | | |
| --- | --- | --- | --- |
| State | Age | Helmet or not | Max speed |
| California | 16 | √ | 15mph |
| Illinois | 16 | √ | 20mph |
| Florida | 16 | √ | 30mph |
| New York | No mention | √ | 20mph |
| Jersey City | No mention | √ | 25mph |
A helmet is required and can save your life in danger. Don't have a helmet? We have a suitable helmet in our shop, and you could choose one!
Besides the helmet, we still want to introduce some protective gear to you.
Wear knee pads
Wearing a knee pad can fix the patella in a relatively stable position to ensure that it is not easily injured. Knee pads with heavy braking can reduce knee bending, maintain a straight line from thigh to calf, and reduce knee bending, thereby protecting the knee joint from aggravating the condition.
Wear wrist pads
Wearing wrist pads during exercise can prevent joint damage and help us reduce the possibility of injury. Doing high-intensity movements can effectively and reasonably reduce the pain of the wrist.
Wear elbow pads
The elbow pads have support and cushioning effects, can strengthen the joints and ligaments to resist the impact of external forces, and effectively protect the joints and ligaments.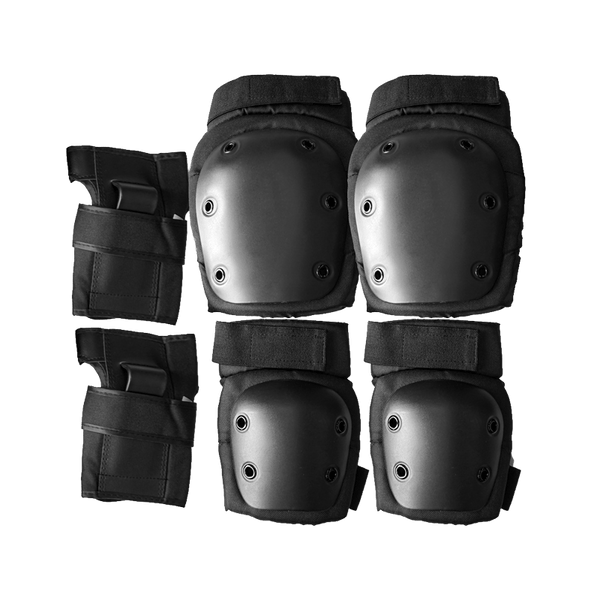 And we have good news for you!
From now on, if you purchase a Varla electric scooter, a set of Varla protective gear can be also considered.
a pair of wrist pads
a pair of elbow pads
a pair of knee pads
The quantity is limited while stocks last!
Don't hesitate to purchase it!
If you want to get more tips for riding scooters at high speed, check out the other blog post from Varla.