Electric scooters are eco-friendly, require less-to-no maintenance, don't need gas, and are less expensive than any other electric vehicle on the road. Therefore, electric scooters are the least expensive, most secure, and most helpful way of going around town, from school to general store shopping.
Thus, no surprise because people are going crazy for electric scooters. Tragically, a lot of ladies' whines that they need to ride men's electric scooters, and, understandably, makers didn't stress enough on an electric scooter for ladies yet. But that is only unique with Varla Scooters. We've designed our e-scooters in a manner that is convenient and usable for all both men and women – making it the best adult electric scooter.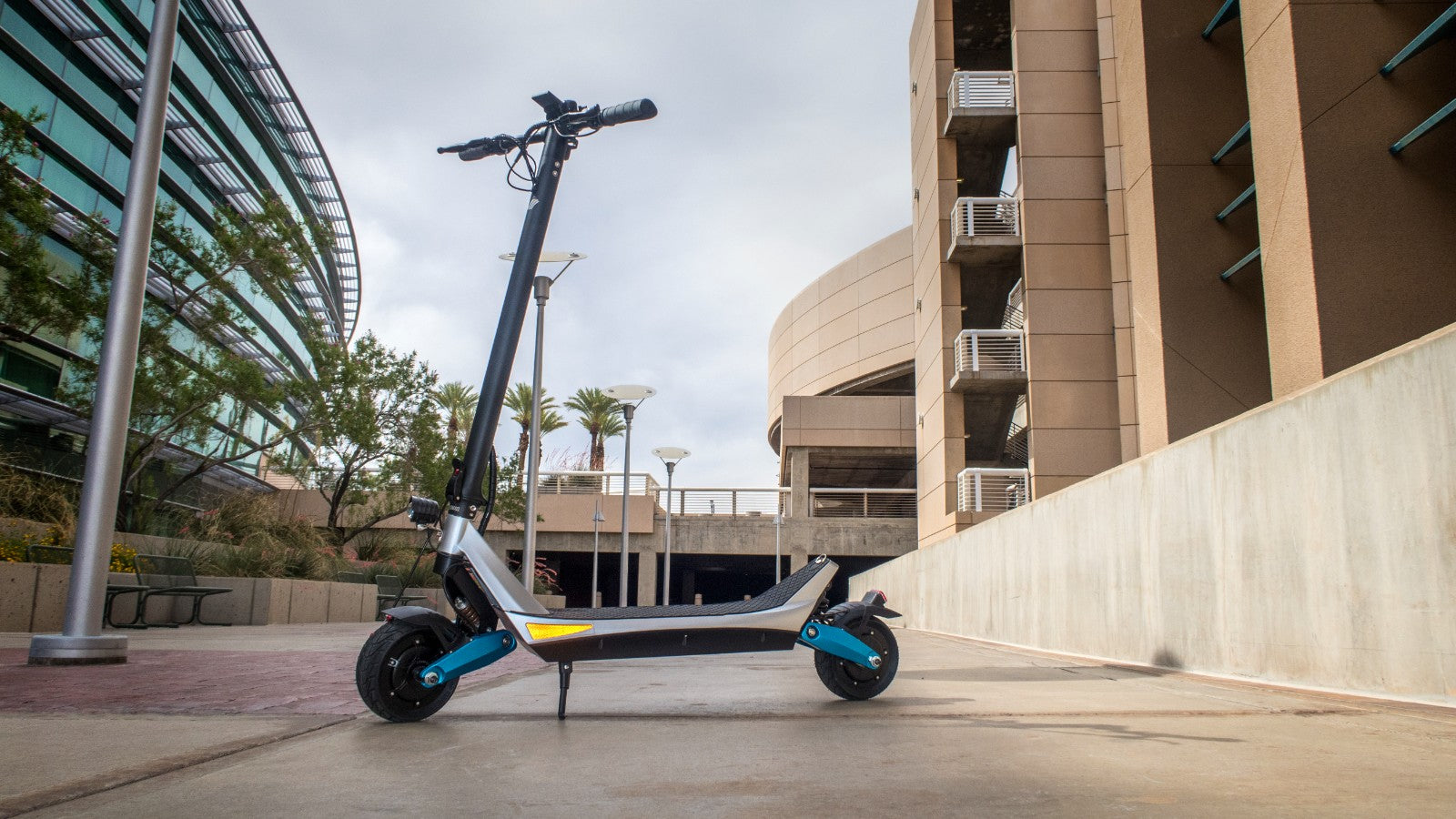 Specifications of Varla Pegasus Electric Scooter
| | |
| --- | --- |
| Maximum Load | 280 lbs |
| Climbing Angle | 25 degrees |
| Maximum Range | 28 miles |
| Top Speed | 28 MPH |
| Battery Capacity | 48V 15.6Ah |
| Charging Time | 7-8 hours |
| Maximum Power Output | 1600W |
| Suspension | Dual rear spring suspension |
| Display | Smart LCD display for everything you need to know |
| Lights | Bright LED headlight + tail light |
| Lock Clamp | 3-step lock clamp to easily fold and unfold the scooter |
| Braking System | Dual disc brake system. Stable in both wet and dry conditions |
| Motor | Dual 500W hub motor |
| Waterproof Rating | IP54 |
| Warranty | 2-year all-inclusive warranty for manufacturing defects |
| Price | $1199.00 |
What Makes Varla Pegasus Electric Scooter Stand Out?
How would you like to use your adult electric scooter? Is it safe to say that you are considering buying one just for your city commute on your daily drive? Whatever your reason behind getting an electric scooter for adults is – you must take notice of Varla Pegasus!
When purchasing an electric scooter, you shouldn't simply look for the least expensive option available, or you may end up with something that will not handle your weight, travel significant distances, or have no speed at all. Varla Pegasus offers all that you need in an adult electric scooter. They are rock solid, can take you to long distances without much of a stretch, and don't put a dent in your pocket over maintenance. Nonetheless, that is just a glimpse of something bigger, as the e-scooter has everything to blow your mind away with its special design, quicker speed, features, and comfort.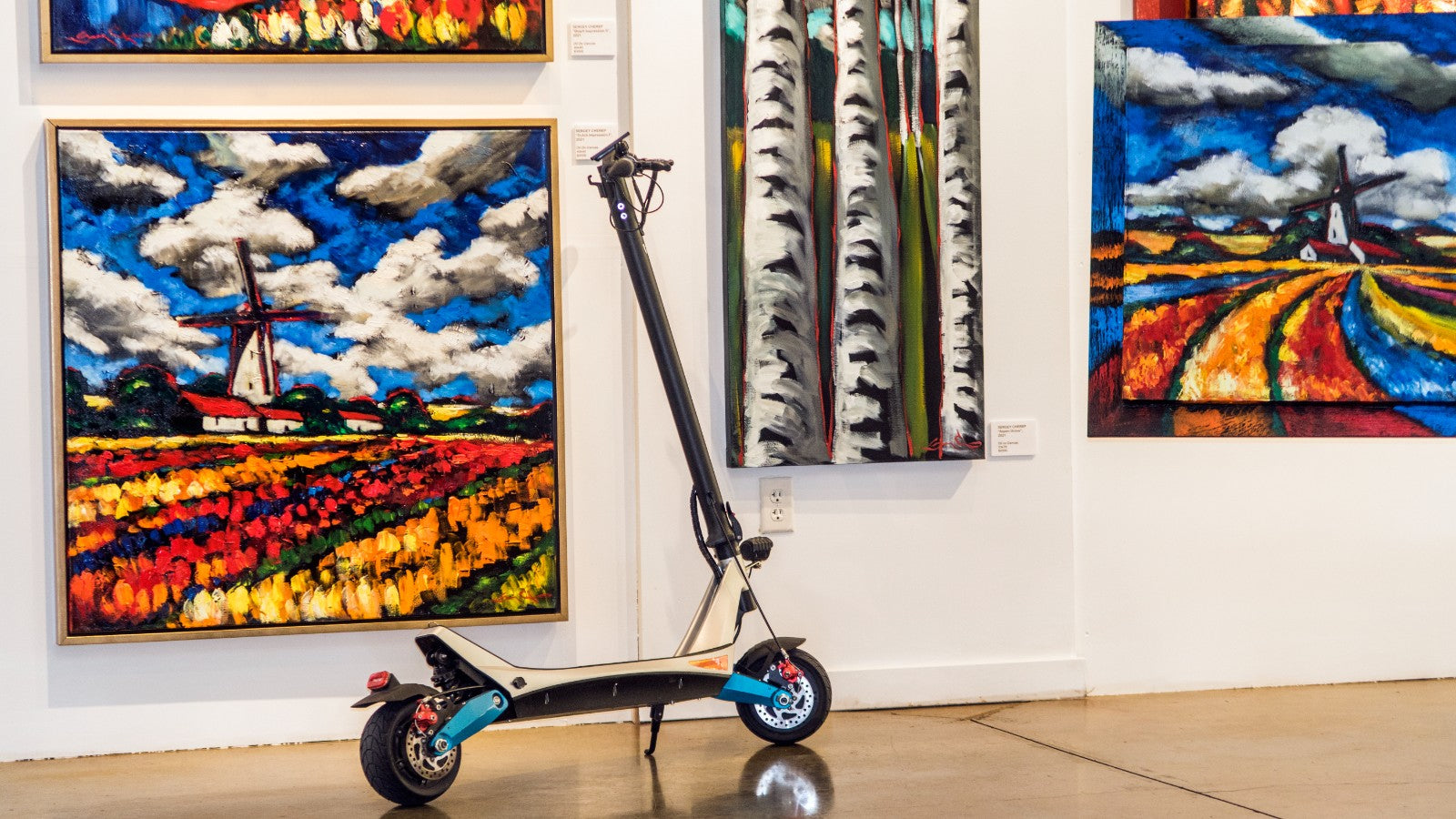 Major Features of Varla Pegasus Electronic Scooter
Before hopping on the first e-scooter you find that may cater to your requirements, you really need to know about its major features and try to assess how well it suits you over the long run. This load of features is fundamental and will decide the nature of the electric scooter you purchase. Let's have a closer look at the remarkable features that Varla Pegasus has to bring to the table.
Safety Features
Different features add to the safety of your adult electric scooter. Such features include the condition of the street you ride on, the rider, and the electric scooter itself. While you don't control the external factors such as road conditions, but you control how you ride and the e-scooter you decide to buy. The electric scooter you purchase should have excellent brakes for sudden stopping in case an object/person barges in front of you, a decent suspension to enjoy your ride smoothly, and a wide enough deck to stand on effortlessly.
The Varla Pegasus has all these safety features and more than these. With dual disc brakes, double suspension, a wide deck, and a wide-enough deck, you can easily ride this foldable electric scooter and route to shopping and back home.
Power Capacity
The Varla Pegasus is equipped with double 500W motors that give out a consolidated 1600W of power at maximum performance. What's the significance here for e-scooter riders? Well, amazing engines ensure that a vehicle keeps up with set performance parameters and overall ride quality, especially when it's put through dynamic conditions.
An electric bike's maximum power likewise decides how it will perform when being ridden by a heavier rider. The Varla Pegasus brags a 280lbs max rider capacity and a hill-climbing capacity of 25°.
Strong Puncture-Proof Tires
The Pegasus comes with 3.5-inch-wide strong rubber tires. These rubber tires are more durable and cost-savvy as far as maintenance when compared to pneumatic tires. With airless tires, you never have to stress over flats or constant air pressure worries. Pegasus's extra-deep tracks give a greater foothold in any case when riding on wet and tricky surfaces.
One more benefit of strong, durable tires is they can't be overloaded. They have more prominent weight-bearing capacities than pneumatic tires. This is the reason heavy-duty vehicles like excavators utilize airless tires.
Battery Capacity
The battery will affect the electric scooter's performance, reach, reliability, and speed. Today, e-scooters come equipped with either lithium-ion or lead-acid batteries. The preferable battery is lithium-ion, like the one in the Pegasus. Lithium-ion batteries are lightweight, better for the climate, and of better quality. The Pegasus has a 48V/15.6Ah battery with 2×500-watt engines, so you get the best reach and quality.
Portability
Most riders think about this as a major issue, which can be a deal-breaker in the case of the best adult electric scooter. E-scooter that you purchase must be light to carry higher up, load in the storage compartment of a vehicle, or carry it on transportation. Does your electric scooter fold without any problem? How much does it weigh? In case it is too lightweight, the frame probably won't keep going long in case you are an adult.
Expert riders believe lightweight to be 40 lbs to 80 lbs. It may appear to be heavy, but it is the thing that makes it substantial. E-scooters that weigh around 100 lbs probably won't be considered as compact. The Varla Pegasus is just 66 lbs. It's sufficiently light to carry it wherever you want to, and yet, each and every part gets produced using top-notch materials.
Final Thoughts
The Varla Pegasus is all that you really need is a solid, long-range adult e-scooter. With Pegasus, you will get the best out of your drive. It is amazing yet affordable, and you can ride in style by accessorizing from the Varla Accessories Store!