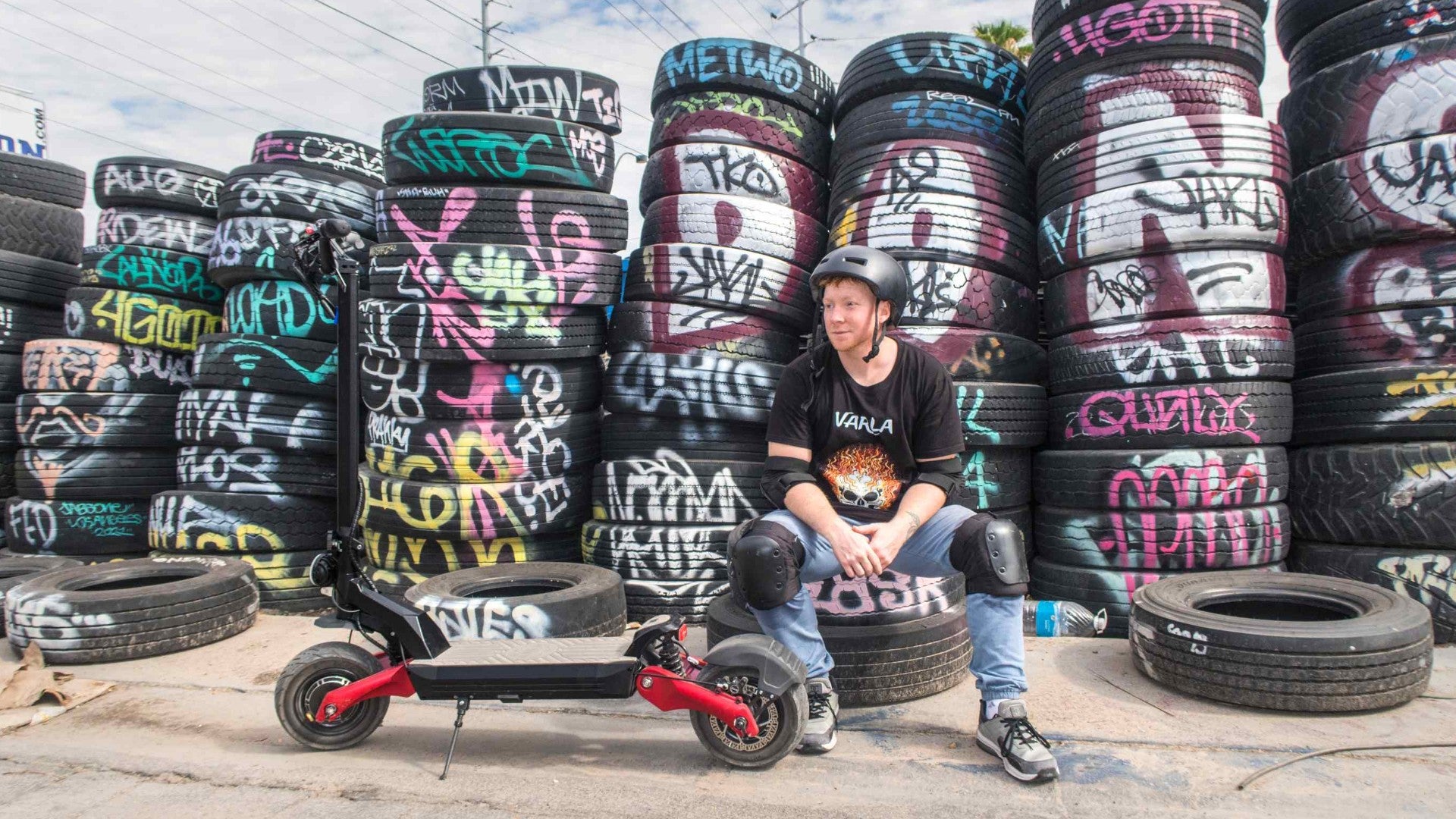 Campus Electric Scooter Tours on Admission Day
Most of the time, when you enroll in a college, you are excited yet nervous about your new journey. You don't know what's in store for you, some haven't even confirmed their majors while enlisting. Along with things that most students don't know, they usually haven't decided how they'll travel to and from college. However,a campus electric scooter tour must be a wonderful experience.
You can get the bus or the subway to get to your college, but they're infamously unreliability. And as for a car, as a college student on a budget, you might not be able to afford it. As for a bicycle, you don't want to show up to your lectures sweaty and out of breath. So when considering all of these options, best electric scooters are ideal to help you get to college or explore the campus.
But if you've never been on an electric scooter for heavy adults, here are all of the advantages that set it apart from most forms of transportation.
The Advantages of an Electric Scooter
Adult scooter are becoming popular as they continue to get cheaper and more powerful. They're also better options than cars or buses for different reasons. Cars are expensive to buy and require constant scooter maintenance and repairing damages, even minor ones can cost a lot. Buses, on the other hand, are very unreliable with their consistently shifting timings, and they can often be very humid.  
Electric scooters are a smart and practical choice. They're lightweight, portable, eco-friendly, cost-effective, and the perfect scooter balance of speed and range. These electric riding scooters vary based on their needs. For instance, there's an above-average Pegasus for typical city use, and then there's a high-powered Eagle One Pro for all types of terrain best suited for traveling long distances.
Regardless of their differences, however, they have the same qualities. Experts predict that these fast, agile, and budget-friendly electric scooters adults will become a 42 billion-dollar industry in just about a decade. It isn't a surprise that the public is enjoying and finding the use of these adult scooters. After all, they offer plenty of advantages, such as:
· Easy On the Wallet
One of the main reasons adult scooter went viral is because of their price. They don't require daily maintenance, unlike a car, and they don't need to be refilled after each ride. After one charge, you can easily use it for a day or two. And if you don't have much use for it, it can last much longer. After looking at the current gas prices, you'll be saving a lot more by riding these electric riding electric scotters. The amount you need to recharge money would vary depending on your battery's capacity and how often you refill your eletric scooter battery, but the average cost is 3 dollars per fill.
If you buy one of the best electric scooters on the market, you won't need to worry about frequent repairs. Unless you accidentally crash your electric scotters, you don't have to worry about taking your best electric scooter to a professional mechanic. The lack of repairs is precisely why college students like these scooters so much. Students often struggle with the expense of textbooks, tuition, and classes. With an electric scooter, their transport won't become a problem.
· Environmentally Friendly
Whether they are zooming at full speed or being used for a leisurely stroll, they don't emit the greenhouse gases released by every diesel-operated vehicle and pollute the air. Students can trek from one place to another without the burden of adding to air pollution. They also don't contribute to noise pollution; their silent motors prevent any unpleasant noise from releasing.
During the manufacturing of the product, they do release emissions; however, they are entirely safe and eco-friendly when an electric scooter adult is driving on the road. The only impact they have on the environment is when they use electricity to recharge.
· Health Benefits
When you are riding on an electric riding scooter, balance is essential. Electric scooter adults will always have trouble riding the scooter without the correct stance and good coordination.
Learning how to stand and ride on an electric moped for adults strengthens your core muscles, improves coordination, and sharpens your brain to be more alert. Riding a scooter becomes a form of exercise that helps burn calories in an effortless way.
A full-time student sometimes fails to take time out of their schedule to get in a proper workout. But now, if you get an electric moped for adults just in between commuting from point A to point B, you get to squeeze in a healthy exercise to unwind and clear your mind.
Things to Do On Campus with Your Electric Scooter
Exploring various places on the campus
On your first day of college, you are jittery with built-up nerves, but you are also looking forward to exploring the campus. However, college campuses tend to be massive, and you can't walk around them all day. With a Pegasus, you can explore the entire campus of your college with ease. On the first day on campus, you have plenty of places to explore.
Your campus can have plenty of places to explore like the library, the historical hall of previous championships and academic victories, and the ever-famous sports fields. And while exploring these places can be fun, they're also very far apart.
Indulging in different activities
If you choose to tour the campus on your electric scooter, then you wouldn't get sores on your feet from miles of walking. It will save you from fatigue and give you a more pleasant experience in discovering about your college. Without the exhaustion, you will be left more energized to indulge in different activities.
Explore a university's offerings
You can set a time with your friends, and you can all go together to explore a university's offerings. With your friends in tow, the experience of scooter touring the campus would be doubled. You can even check out your classrooms beforehand so as not to get lost if you are ever running late.
Having an opportunity to make friends with other riders
The opportunities of encountering people with similar taste as you, who want to buy a motor scooter for adults or already have them, are high. You might even become friends with other people who are also riding their electric scooters to campus.
Best Electric Scooter to Buy
This is a very important question. Many things make up a good motor that is durable and swift. You wouldn't want your electric scotters to give out mid-commute or won't start up, making you late for class. To prevent these hypothetical occurrences, you should do your research and invest in the off road electric scooter.
To push things along and hint at which motor scooter for adults would be best for your college needs, Varla offers great products that stand tall above the rest of the competition. For instance, our Pegasus dual motor scooter features above-average performance and is a perfect fit for normal daily use. But we also have a high-powered best buy scooter is Eagle One Pro. Our company is dedicated to delivering quality to our loyal customers.
---
---
Share Article
Newletter
Promotions, new products and sales. Directly to your inbox.
Lastest Blog Post
Category