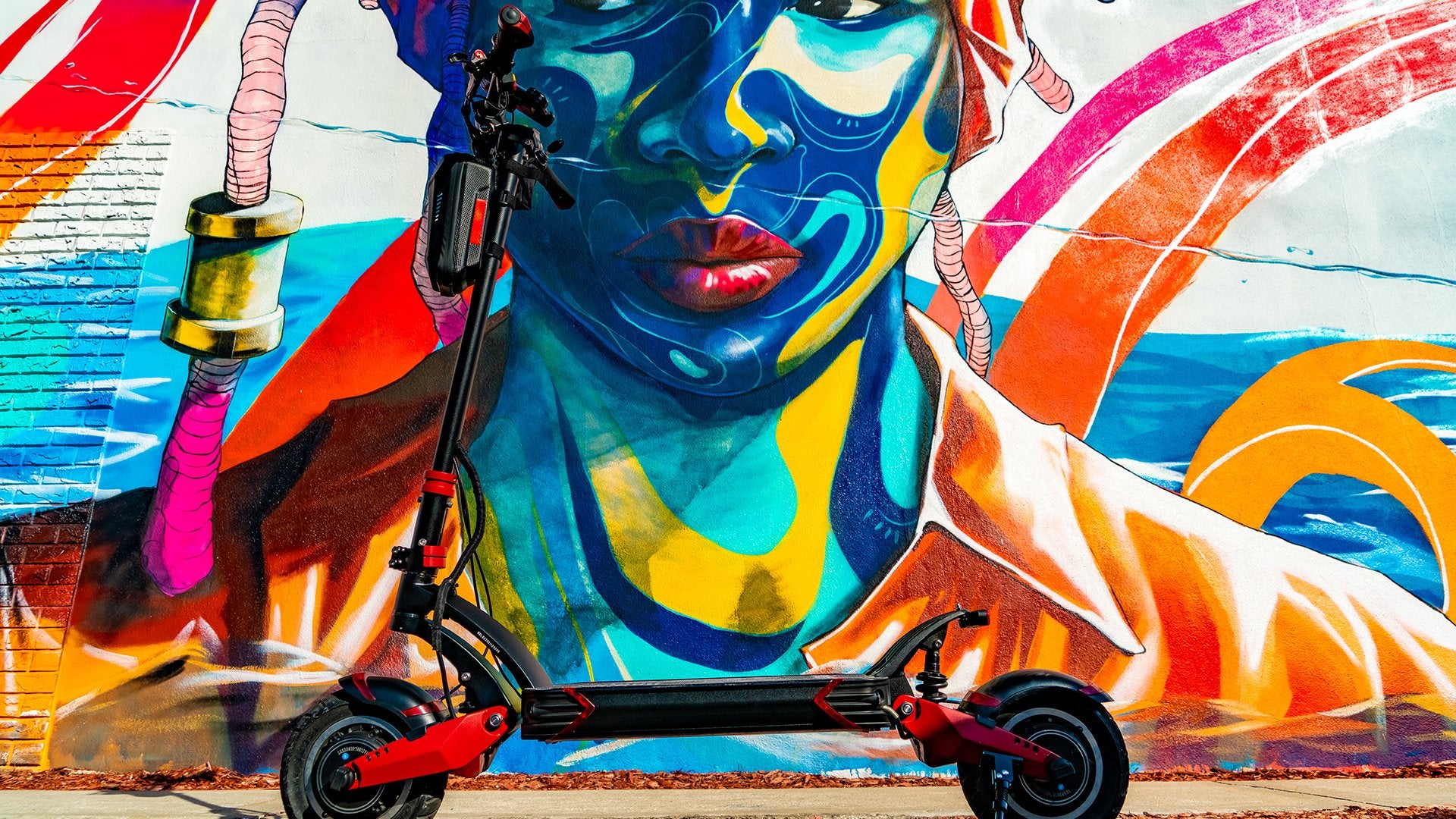 Love or Hate : What People Actually Think About Electric Scooters
You see them everywhere – on the city streets, in parks, and
off-road
. Riders glide right by you, and you hear that electric zoom of the e-scooter. Electric scooters are standing out as an alternative mode of transportation and becoming popular because of their environmental impact, versatility, and long-range. According to Berg Insight, research suggests that there will be 4.6 million shared e-scooters globally by 2024, and this doesn't cover private owners, which is growing exponentially. With the number of electric riders growing, there is a shared understanding that it is an acceptable alternative to driving your own vehicle, public transportation, and ride-sharing.
This fancy new tech gadget that users love but is also considered a nuisance by some.
Electric scooters
have become the ultimate choice in portability and accessibility. They offer riders a fun and environmentally-friendly form of transportation for short commutes, but what do people actually think about electric scooters? Do they love them or hate them?
Why do people hate electric scooters?
While some people love electric scooters, there are still several people that hate them.
Lack of regulations: Some states have implemented laws to ensure there is order on the roads. For example, Maryland has issued regulations that require e-scooter riders follow the same codes as standard bicycles. Your e-scooter can get impounded if left in undesignated areas. Some people hate e-scooters because not all states have regulations for riders.
Safety: Many believe that e-scooters are unsafe and a hazard to pedestrians. Study stated that electric scooters are not more dangerous than other modes of transportation. Manufacturers are building safer e-scooters, and if you take the necessary safety measures on your electric scooter, the risk of accidents is low.
Nuisance– Pedestrians may think that electric scooters are a nuisance. It can get frustrating accommodating an electric scooter on a busy sidewalk or road.
Lack of designated riding areas: Surveys in Denver said that 55% of riders loved electric scooters, but there was a lack of designated riding areas.
Danger: Some people worry that an electric scooter is dangerous to pedestrians and those in a wheelchair. Electric scooter riders can get distracted when riding in the city because of the distractions.
The main concern for electric scooter haters is safety. There are ways that you can ensure your safety when riding your Varla Eagle One:
Wear a helmet and protect your head from injuries in the event of an accident or fall.
Wear extra gear to protect the most exposed parts of your body that can get injured easily, such as knee and elbow pads and gloves to protect your hands.
Don't use your phone or listen to music while riding your electric scooter, as it can cause a distraction.
Wear a long-sleeved jacket and pants to protect your skin should you be in a fall or accident.
Closed-toe shoes like sneakers or boots will protect your feet should you get in an accident.
Safe riding – avoid swerving through traffic as drivers do have blind spots, and they might not see you. Follow all rules and regulations of your state and be vigilant.
Why do people love electric scooters?
People worldwide love electric scooters, and the market is booming.
The commute: Riders don't just love that they save money on their commute cost, but they get to zoom through traffic. There's no being late on an electric scooter!
Eco-friendly: Lessen your carbon footprint riding your electric scooter. If you commute to work or out for an adventure, enjoy the ride, knowing you are doing your part in protecting the environment.
Affordable: Electric scooters have a once-off large payment, but that is the final cost they pay for their commute. Save money on maintenance, gas, and riding costs by getting around on your electric scooter.
Portable: Once you get done with your ride, fold up your electric scooter and carry it with you wherever you go.
Be at the forefront of technology: As the world continues to develop and move in a technological direction, you will be ahead of the pack with this trend.
Safety: Electric scooters get made much safer than a decade ago. The Varla Eagle One has dual hydraulic brakes and ABS to ensure they don't lock. They also have dual shock absorption and mud flaps to ensure the rider is as safe as can be. There are also rear and front lights to ensure you get seen at night.
Fun: Electric scooters are exciting! Whether you hit the road for your daily commute, you have a need for speed, or decide to go on an offroad adventure - your Varla Eagle One electric scooter won't disappoint.
According to Milwaukee's city, 89.5% of respondents approved of electric scooters after just two rides. It doesn't matter how they felt beforehand. Whether they liked it or hated it, many became electric scooter lovers.
The Varla Eagle One
The Varla Eagle One got designed with safety in mind. It can ride 40+ mph, so you get the speed and long-range you want in an electric scooter. Varla has many other features, including the thread of the tire provides exceptional grip. The Eagle One also consists of a trigger throttle which is labor-saving and safer than regular thumb throttles. The rear and front lights help other road users see you at night and during bad weather.
The Verdict
The
Varla Eagle One
wins hands down as the best electric scooter for commuting. Zip through town and easily park your new ride or fold it up and wear it as an accessory. If you are unsure about an electric scooter, why not test drive one before deciding if you love or hate it. Whether you love or hate an electric scooter, the lack of commute cost will benefit you in the long run. The Varla Eagle One is the ultimate choice in portability and accessibility. Its sleek design and smooth ride will make you fall in love with this cool ride.
---
Related Product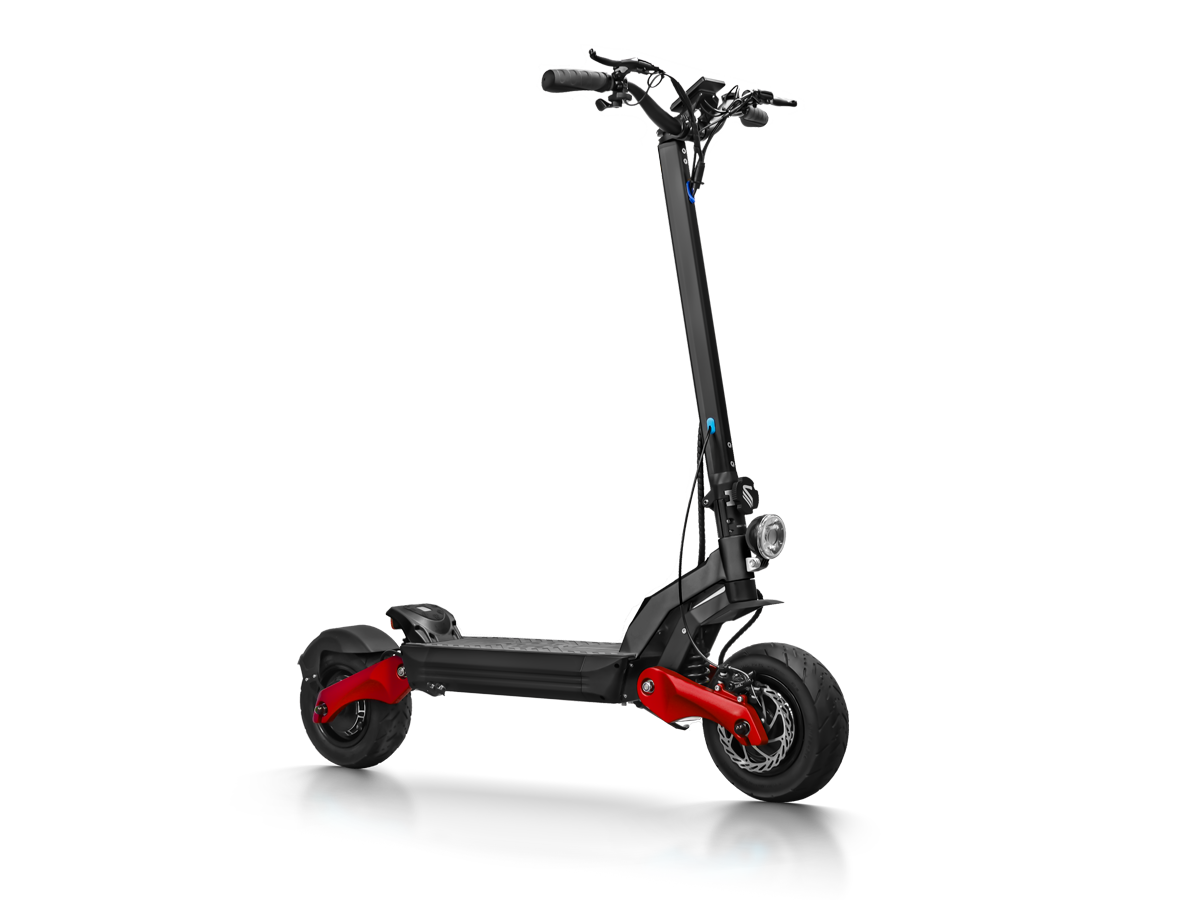 Eagle One PRO All Terrains Electric Scooter
---
Share Article
Newletter
Promotions, new products and sales. Directly to your inbox.
Lastest Blog Post