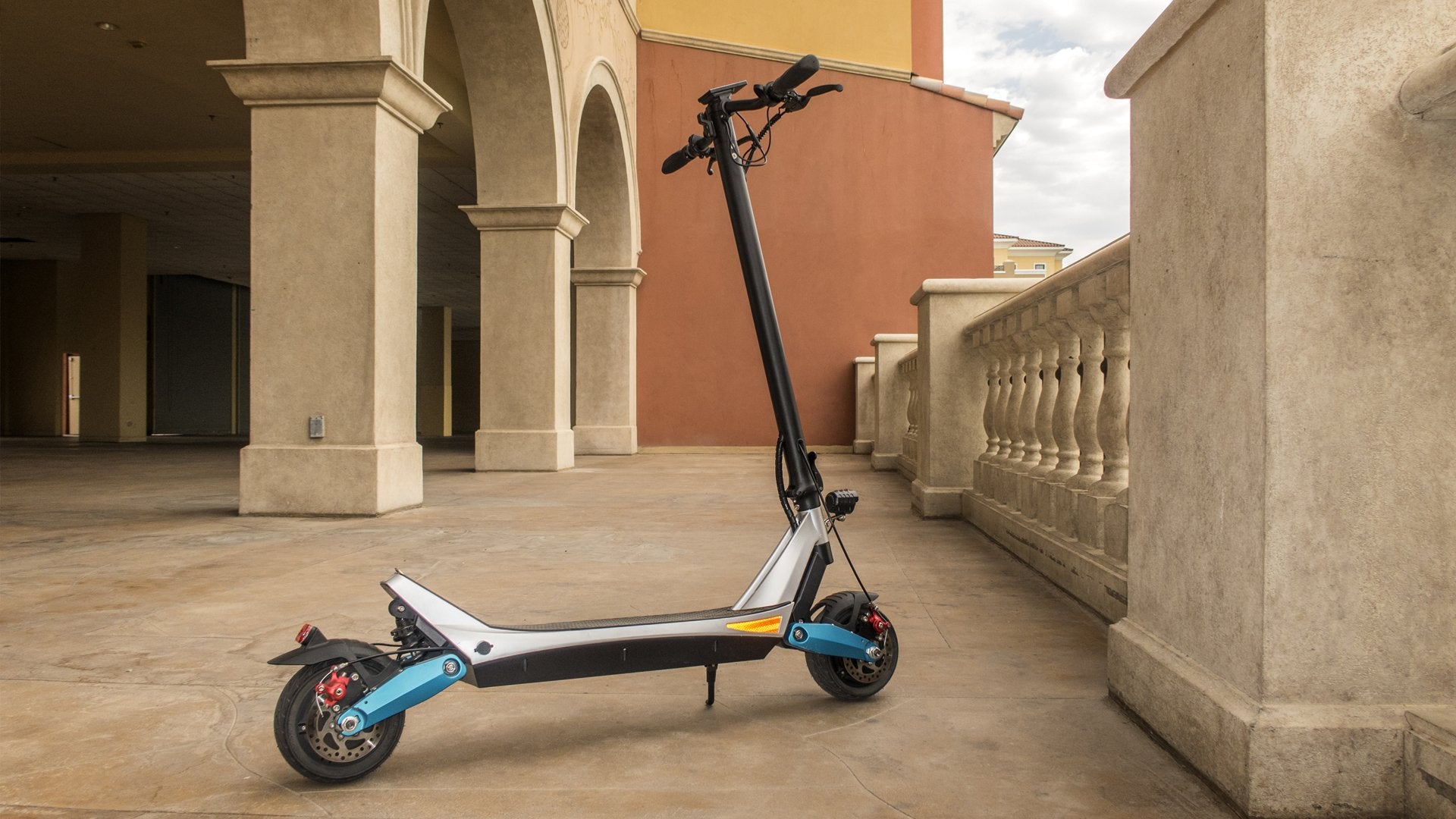 2021 Comprehensive Guide to Electric Scooter Law
The electric scooter is a more eco-friendly and cost-friendly way to travel in urban and residential areas as you move from place to place, contributing to a cleaner planet. However, as more and more people join the micro-mobility form of transport, it has become increasingly important to know what rules you need to abide by.
  The rules and regulations currently in place regarding electric scooters are not set in stone. They are subject to change as different States become accustomed to the idea of people using electric scooters as their primary source of transport. Laws regarding electric scooters were put into place to protect users of electric scooters and pedestrians and drivers using other modes of transportation. However, it can be challenging to understand what rules you should and should not follow. When it comes to electric scooters especially because electric scooters have not been recognized as a motor vehicle and thus falls under a whole new set of rules and regulations. A comprehensive guide was created to help guide you through the rules of the road regarding electric scooters and is as follows:
Is It Legal To Use A Electric Scooter?
Yes, it is 100% legal to use an electric scooter as a mode of transport! Although if you are going to do so, it is crucial to adhere to the rules and regulations regarding electric scooters. When and how you ride your electric scooter is subject to these rules, you must know what these rules are.
Speed Limits For Electric Scooters
There are different speed limits for electric scooters as they govern the pace at which you can ride in other areas. The speed limits for electric scooters are as follows:
15 mph for electric scooters that are traveling in any public or bike road, according to some States
20 mph is the most common maximum speed for electric scooters to travel at
While this may not seem very fast to some, there are electric scooters that can go up to and above 40 mph; this can lead to severe injuries and is why the speed limit is so low.
The Age Requirement
The minimum age for electric scooter riding varies from State to State, although the most common age agreed upon in the nation is 16 years old and above. States like Michigan and Minnesota have an age restriction of 12 and above to ride an electric scooter. You can get a restricted driver's license from the age of 16 and so it is easy to see why this is the most common age restriction in the nation. To ensure that you are of the appropriate age to be using an electric scooter, you need to ensure that you are abiding by your local and state laws. Although you should note that it is strongly suggested that you wear a helmet at all times, especially for riders under the age of 18, this law was extended to include the electric scooter and not just mopeds. Therefore, it is expected of you to take the necessary precautions. Even when riding a bicycle, ensuring your safety on the road should be one of your main priorities.
License and Registration Requirements
North Carolina is the only state that requires you to have a DMV registration to ride an electric scooter. However, this could change as the amount of micro-mobility accidents occurring have been increasing steadily. However, it was decided that you do need to have a license to ride an electric scooter in the following nine states:
Alabama
Alaska
California
Kansas
Maine
Massachusetts
Missouri
North Carolina
Currently, you do not need to have a license to ride an electric scooter outside of these States, but this might change as the world adapts to micro-mobility transportation.
FDC Safety Measures
Electric scooters have not been defined by any of the FDC (Federal Consumer Law) rules yet. It means that currently, the FDC has not set any particular safety measures regarding the use of electric scooters and that electric scooters technically fall subject to the same laws as bikes and e-bikes.
Street Versus Sidewalk Driving
There is a bit of a difference in the places in which electric scooters can and cannot be used. The probability of you driving on the sidewalk versus on the road is dependent on the state where you live. It has not yet been agreed upon nationally.
Driving In The Street
It has been agreed that you may not ride your e-scooter on a road that has a high-speed limit in almost every single state. So, for example, these would be streets that have a speed limit of 35 and above. The speed limit for electric scooters is below 35mph in most states. While some electric scooters can ride at a pace above this speed, it would be illegal to do so, and should riders be going at this speed and are involved in an accident, and they would face grievous injuries. So you are free to ride your electric scooter in the bike lane and public roads if you are going at 25mph, making it less risky depending on the road.
Driving On The Sidewalk
Two States have currently banned electric scooters from being able to ride in the streets. These States are Pennsylvania and Delaware. In these states, you will have to ride your e-scooter on the sidewalk. Only being permitted to ride on the sidewalks places a slight restriction as you will not move as freely as those who are allowed to travel on roads. Beware of pedestrians if you are traveling on the sidewalk, and remember to adhere to the speed limit of the state you are in. These rules are subject to change and evolve. To ensure that you are reading the most up-to-date version, you should check your local and state laws. Electric scooters are here to stay! Make sure that your scooter journeys are equally safe and fun by adhering to the rules in place.
Varla Pegasus
If you're looking for the best commuting electric scooter with a long-range, then you have come to the right place!
The Pegasus
 can travel up to 28 mph and has a max load capacity of 250 lbs. So skip the traffic and get a scooter you can adventure around the neighborhood.
---
Related Product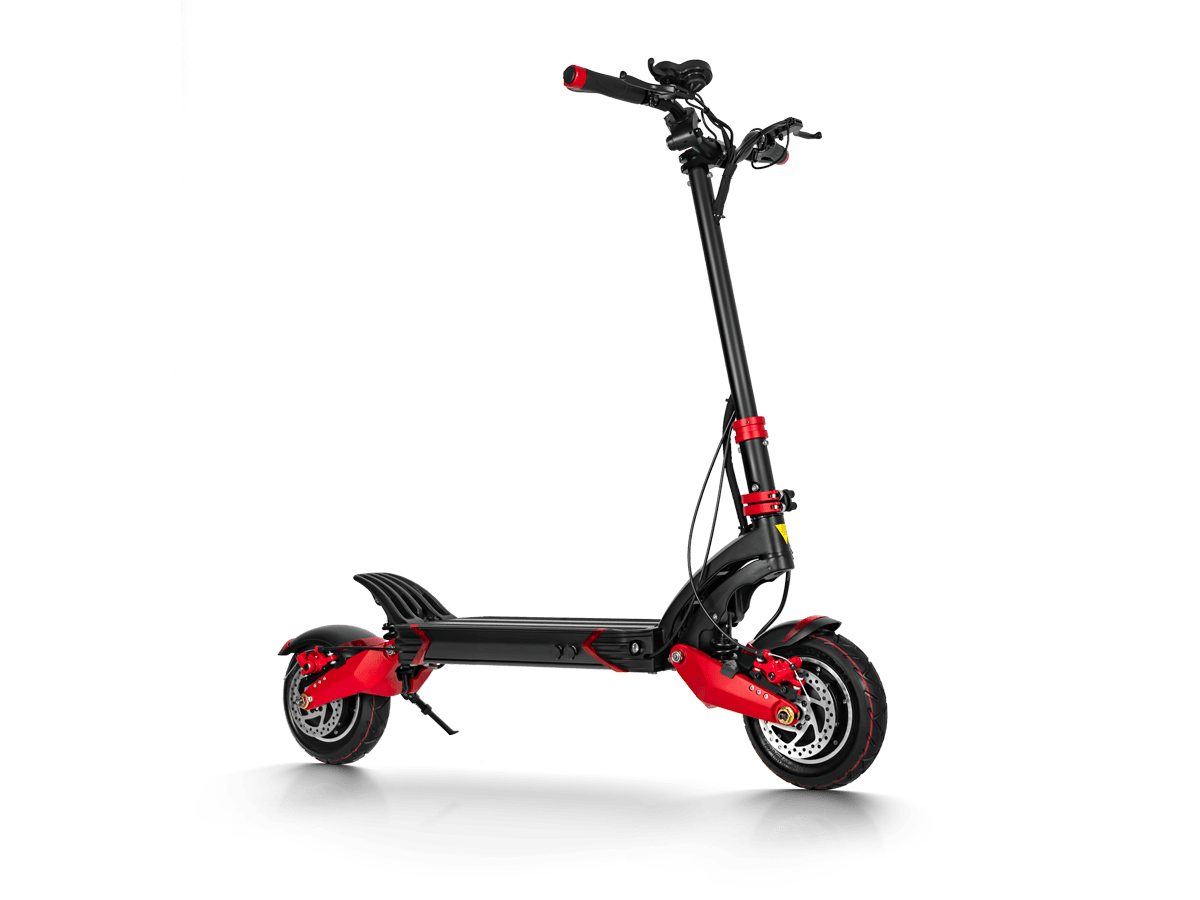 Eagle One Dual Motor Electric Scooter
---
Share Article
Newletter
Promotions, new products and sales. Directly to your inbox.
Lastest Blog Post