Now more and more young people use electric scooters not only as a means of transportation to and from get off work, but as a kind of off-road scooters, which can freely glide on streets and alleys, and even do some fancy tricks—the difficult and challenging action. Earlier electric scooters used lead-acid batteries, iron frames, external brushed motors and belt drives. Although lighter and smaller than electric bicycles, they were not portable. The critical advancement is the combination of folding, lightweight and compactness. After becoming a compact, light and small folding electric scooter, it has attracted widespread attention from urban users and has begun to grow at a faster rate. The quality of roads continues to improve. As the most important and influential faction of small-wheel track vehicles, electric scooters have become a reality of taking over (electric) bicycles that replace the mainstream.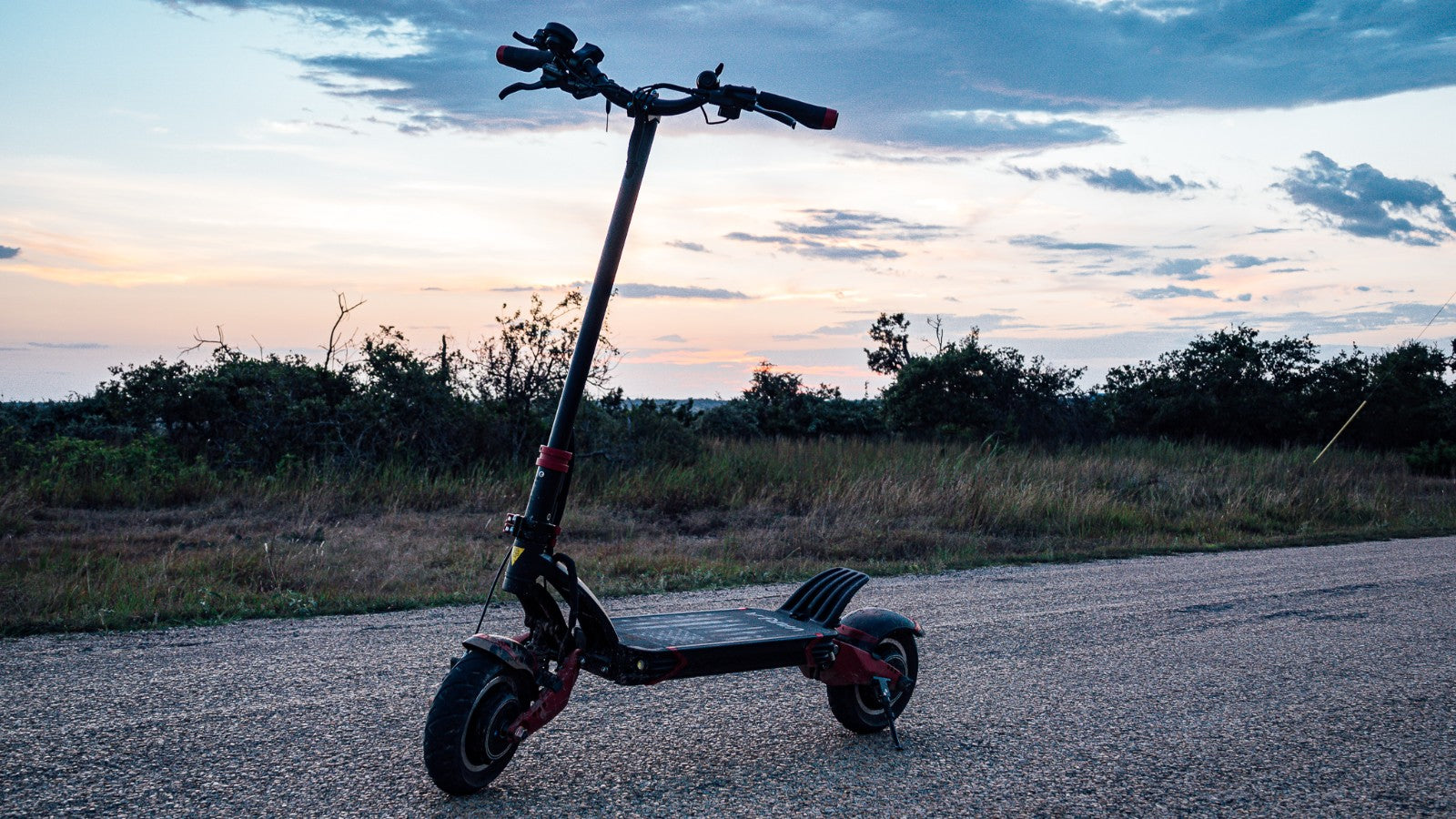 1. LIGHTWEIGHT
In our daily life, our impression of transportation vehicles is that they are large and heavy, such as ships, aeroplanes, four-wheeled cars, and two-wheeled motorcycles; then, the relatively lighter ones on the market are bicycles but bicycles the size of the bike is too large. It would be great if the bike used by adults could be as small as a children's bicycle. If you have this idea, you might as well take a look at Varla's electric scooter. It looks like very small, but it is indeed an adult electric scooter. Varla has two electric scooters, Varla Eagle One and Varla Pegasus. I can say that these two models are the best adult electric scooter of this year because their weights are 77Ibs and 66Ibs respectively, which is simply perfect. Because it will not become a trouble for you when you travel. For example, if you want to ride it to the bus station to take a bus, then you only need to lift it quickly, and you can lift it onto the bus; or if you are a thin girl, you don't have to be afraid that you don't have enough strength to lift it. You need to worry about exhausting all your physical energy to lift a heavy object like before, which will consume a lot of energy.
2. FOLDABLE
There is no problem if you want to ride the electric scooters to the field in your spare time. Two electric scooters of Varla can meet your needs because both of them are foldable. It can be put in the trunk of your car very well, and you don't need to worry about it taking up a lot of space. Its folded size is much smaller than the size of a suitcase so that it can be put in it. At the same time, you can put a lot of luggage. And you don't need to worry about its battery problem; the battery is very safe and can be removed.
3. BATTERIES AND MOTORS
The batteries and motors of these two electric scooters are very powerful. The battery can be fully charged in about 8 hours, but it can satisfy your travel to work a week because you only need to charge it once a week, so you don't need to worry about it. There will be no problems such as the lack of electricity in the middle, and the inability to charge the place where I work. At the same time, these two motors are also great; Eagle One has two 1000W Dual Hub Motors; Pegasus has two 500W. If you only use it for daily commuting, you can choose Pegasus; if you are not only for daily commuting needs, but you want to take it on vacation, travel, or travel far away, then you can choose Eagle One, and the more powerful the engine, the higher the speed. The speed of Eagle One can reach 40+Miles, while the speed of Pegasus is 28 Miles.
4. ABOUT TIRES
The mainstream market is two-wheel design, some three-wheel designs (front three wheels or rear three wheels), two-wheel design is recommended, flexible, better turning safety, cheap and reliable (less wheels and suspension structure price), light and compact. But the three rounds have no advantages, but rather bulky. The wheel diameters are 4.5, 6, 8, 10, 11.5 inches, and the common ones are 6, 8, 10 inches. Choosing large wheel diameters, such as 8 inches and 10 inches, is recommended for high safety passing and good steering. Because the smaller the wheel, the easier it is to fall when turning. There are four types of tires simultaneously:
Solid tire
Solid honeycomb tire
Tube-type pneumatic tire
Tubeless tire (tubeless pneumatic tire)
Varla uses both pneumatic and hourly tires to choose according to your needs.
Therefore, are you still hesitating to choose a Varla electric scooter? Hurry up and start your journey with Varla!