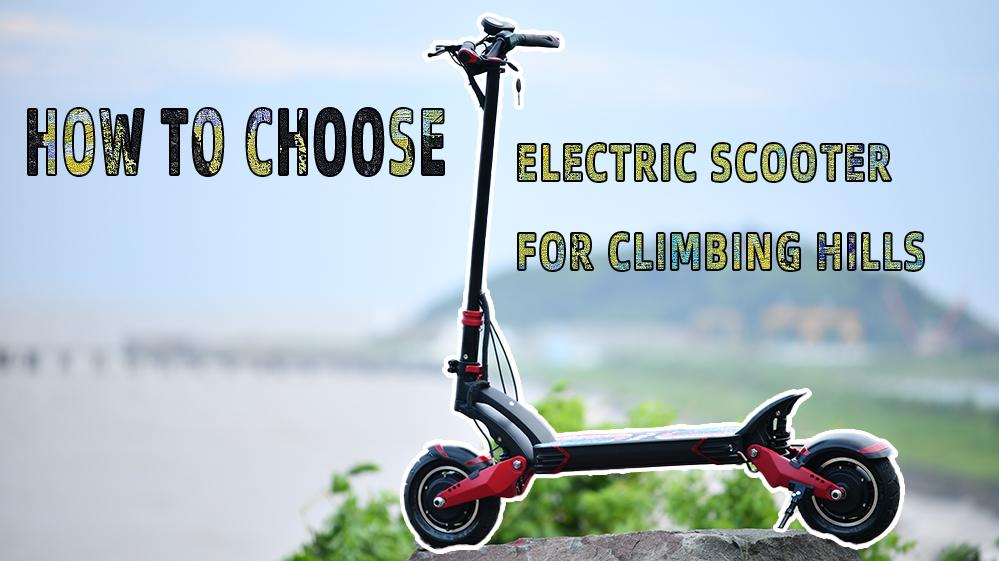 How to Choose Electric Scooter for Climbing Hills?
Hi there! Are you not satisfied that electric scooters are only for daily traffic and want to try to go off-road? As you know, not all scooters can ride off-road, so if you really need a scooter that can climb hills, let's read the following 5 factors. 
BIG POWER
First of all, the key point is to be able to climb hills. A good off-road scooter must have a climbing ability that can reach 20 degrees, and a big power motor is a key factor. What range of motor power can meet this requirement? Exactly speaking, 2 x 800 w motors can easily tackle hills with up to 20 degree inclines (Also need to consider the weather, terrains, and the total weight). So don't believe those scooters that claim that motors under 800 w can also climb hills, especially the single motor type!
RANGE
If you want to go on a wild adventure and feel the charm of nature, the range can't be too short. Imagine this situation. When you ride in the halfway, there's still a long distance to the destination, but the battery runs out! Such a disaster!
In order to avoid this situation, you should consider your needs and choose the big battery capacity. Generally speaking, the battery capacity of the off-road scooters could reach 720 Wh (equal to 48 V x 15 Ah). When it is fully charged, it can reach 34 miles. It can only meet your minimum needs, but you won't be satisfied. So you don't need to consider the scooter with a battery under 720 Wh.
SAFETY
Performance is important, but safety cannot be ignored. While pursuing speed, we must also pay attention to riding safety.
To keep the safety, these 2 things you have to know, the brakes and the shock absorption.
Regarding brakes, it's very important whether it is disc brakes. Actually, disc brakes are the standard equipment of off-road scooters now. Compared to drum brakes, they have more excellent performance advantages. Especially, when it's equipped with an ABS system, which can make up for the possible disadvantage of wheel lock-up, then the safety performance can be greatly improved.
Besides, the shock absorption also plays a great role on keep riding safety. Please choose one adopted independent suspension. Compared to non-independent suspension, the independent suspension system can keep the center of gravity of the scooter stable, keep the tires in contact with the road, so it can absorb bumps and smooth out the ride (Learn more about the benefits of independent suspension).
COMFORTABLE
Even though you are going to venture out, you won't refuse an as smooth as butter riding experience. So, we need to focus on the comfort of the scooter. For this, you need to pay attention to the tires and deck width.
For the former, the wider and larger the tire, the smoother the riding. The width of tires at least 3 inches, the diameter at least 8 inches. Besides, pneumatic tire is better than solid one, it will give you more stable riding experience. 
Then let's take a look at the issue of deck width. Nowadays, many sellers emphasize more on performance, and rarely mention deck width. But this is actually a very important matter. A few customers feel irritated that the deck width is not suitable for feet, which affects the riding experience.
To be specific, if the deck is too narrow, you have to put your feet in a limited place. It's definitely uncomfortable. A far bigger problem is that it will be more dangerous when riding. It will increase the risk of falling down. In order to avoid this, don't choose the deck width less than 8.5 inches. 
So it's necessary to pay attention to the deck width before you purchase.
DURABILITY
Last but not least, payload capacity and solid structure. How to choose?
First, focus on the payload capacity, it's better if more than 250 lbs. Simply put, the heavier it can weight, the stronger the structure is. So we can know the durability through payload capacity.
Material is also an important factor to durability. Aluminum alloy and carbon fiber are strong enough materials in the market. These are durable and corrosion-resistant. Although there is no big difference in payload capacity between these two, the price of carbon fiber is much higher. In summary, aluminum alloy is the best budget materials for off-road scooters.
The above are the 5 key points you need to pay attention to before you purchase an electric scooter for off-road.
After reading the article and the below picture, you will find that Varla Eagle One totally meets your needs, it will be your best choice!  
Check out more helpful tips from Varla Scooter:
---
Related Product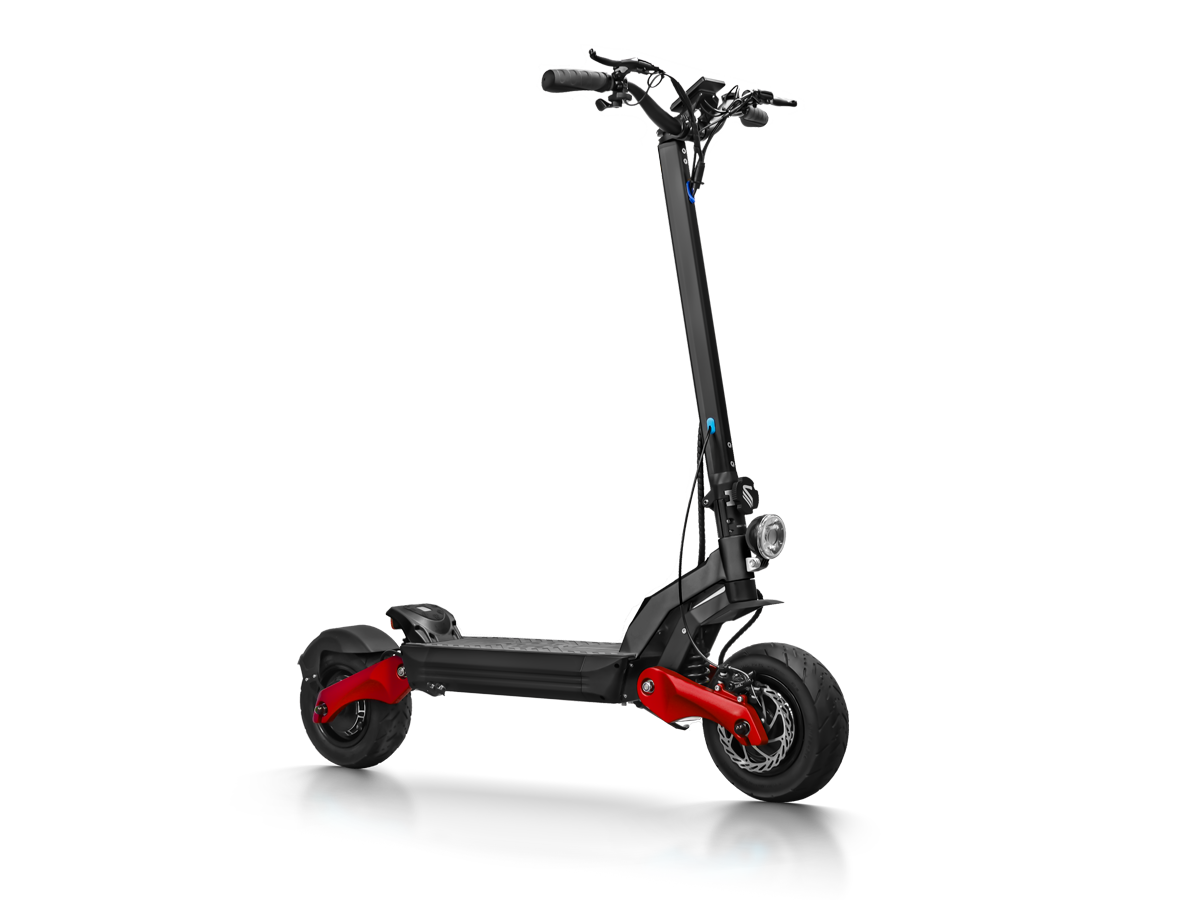 Eagle One PRO All Terrains Electric Scooter
---
Share Article
Newletter
Promotions, new products and sales. Directly to your inbox.
Lastest Blog Post
Category